The Crystal Vaults Comprehensive Illustrated Guide to Crystals

Your On-Line Guide to
The Metaphysical Properties
and Legendary Uses
of
Crystals, Stones, and Minerals
You have found the definitive on-line guide to:

| | |
| --- | --- |
| Crystal Healing Energies | Goddess Crystals |
| Crystal Spiritual Energies | Birthstones |
| Crystal Color Energies | Crystals of the Zodiac |
| Crystal Meditation | Amulets and Talismans |
| Crystal Divination | Crystal Feng Shui |
| Crystal and the Angelic Realm | Crystal Lore and Legend |
In the table below you will find links. Each will take you to a special page that is a fully annotated, and rather exhaustive look at the myriad of metaphysical uses and properties of that mineral, crystal, or rock.

There is a great deal coming.... but see what we have done already! Click on any mineral name or picture to see our new Encyclopedia pages. There is more to be seen than you ever imagined.
You can even search the encyclopedia.... just head to
Please explore and enjoy our Encyclopedia -
--Linda Mason, Author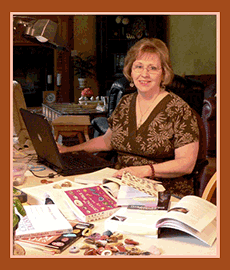 ​
The Stone of Conviction

Stones of Inner Stability

Stone of Tangible Truth

Stone of Courage

Stone of Truth

The Artist Stone

The Composer's Stone

Gold of the Sea

Stone of Emotional Strength

Stone of Manifestation

The Earth Healer Stone

The Stone of the Future

The Stone of the Sea

A Stone of the New Age

Angel Raphael's Stone

The Stone of Opportunity

The Stone of Action

The Stone of Heaven

Black Jade - See Jade (Black)

The Stone of Christ

The Speaker's Stone

Blue Jade - See Jade (Blue)

The Spontaneity Stone

The Diplomat's Stone

The Sunset Stone

The Master Healer

The Stone of Ascension

The Singer's Stone

The Stone of Heavenly Communication

The Stone of Connection with Home

The Stone of Wealth and Honor

The Stone of Communication

The Merchant's Stone

The Laughter Stone

The Stone of Creative Vision

A Stone for Joyful Fun

The Stone of Plentitude

The Crystal of Light

The Stone of Successful Love

The Spiritual Flame of Perfection

The Healer of Souls

The Stone of Spontaneity

The Crystal of a New Perspective

The Genius of Purpose Crystal

The Dream Crystal

The Crystal of Unity

Main Page

The Stone of Health

Golden Beryl - see Heliodor -this is the bright yellow Heliodor variety

The Motherhood Stone

Green Sapphire - See Sapphire (Green)
Green Tourmaline - See Tourmaline (Green)

(Hessonite, Tsavorite)

The Stone of Abundance

(Yellow Beryl)

The Stone of the Sun

A Stone of Atunement

Hessonite (see Grossular Garnet )

The Crystal of Evolution

Indicolite See - Blue Tourmaline

A Stone of Vision

(Main Page)

The Dream Stone

The Power of Stillness

The Stone of Serenity

The Stone of the Angels

A Stone of Mirth

The Chi Stone

The Supreme Nurturer

The Sacred Stone of Protction

The Stone of Endurance

The Rain Bringer

The Stone of Discernment

A Stone of Peace and Tranquility

The Woman's Stone

A Stone of Emotions

The Stone of the Northern Lights

The Stone of Flexibility

The Stone of Universal Truth

The Stone of Dancing Sunlight

Lavender Jade - See Jade (Lavender)

A Stone of Protection

The Stone of Connection

The Stone of Bold Beauty

The Traveler's Stone

A Crystal of Divine Love

A Stone of Growth

The Sorcerer's Stone

The Mirror Stone

The Atlantis Stone

The Eye Stone

The Scrying Stone

Orange Sapphire - See Sapphire (Orange)

Padparadscha Sapphire See Sapphire (Orange)

The Extreme Gem

The Stone of Global Awareness

Stone of the Tempest

Stone of Innocence

Pink Sapphire - See Sapphire (Pink)
Pink Tourmaline - See Tourmaline (Pink)
Purple Jade - see Jade (Purple)

The Crystal of Postive Energy

A Stone of Vitality

The Perfect Jewel

The stone of Qi Energy

The "Right Time" Crystal

Red Jade - See Jade (Red)
Red Tourmaline - See Tourmaline (Red)

The Stone of the Compassionate Heart

A Stone of Inspiration

A Stone of Gentle Healing

The Crystal of Unconditional Love

The Gem of Kings

Rubelite See Tourmaline (Red)

The Crystals of Bliss

Main Page

The Gem of Wisdom

The Gem of Intuition

The Gem of Enhanced Spiritual Vision

The Gem of Wise Judgment

The Gem Of Emotional Protection

The Gem of Spiritual Awakening

The Gem of Strength of Spirit

The Gem of Wealth Attraction

Schorl - see Tourmaline (Black)

The Stone of The Moon Goddess

The Stone of Harmony

The Stone of The Seraphim Angels

A Stone of Power,   A Grounding Crystal

The Logic Stone

The Warrior's Stone

A Crystal of Radiance

The Stone for Emotional Space

The Shield of Light

The Stone of the Sun

The Stone of Transmutation

Tsavorite see Grossular Garnet

The Stone of Mental Sharpness

Stone of the Golden Ray

The Crystal of Potency

The Grounding Stone

Indicolite

The Crystal of Spirit and Peace

The Crystal of Seeing with your Heart

The Heart Chakra Crystal

(Rubellite)

The Stone of the Perfect Heart

Tsavorite- 

see

Grossular Garnet

The Stone of the Sky

The Stone of Survival

The Conqueror's Stone

The Stone of Balanced Emotions

The Stone of Acceptance

Violet Sapphire - see Sapphire (Violet)
White Sapphire - see Sapphire (White)
Yellow Sapphire - see Sapphire (Yellow)