Trick or Treat! Crystals for Halloween: 2022 Edition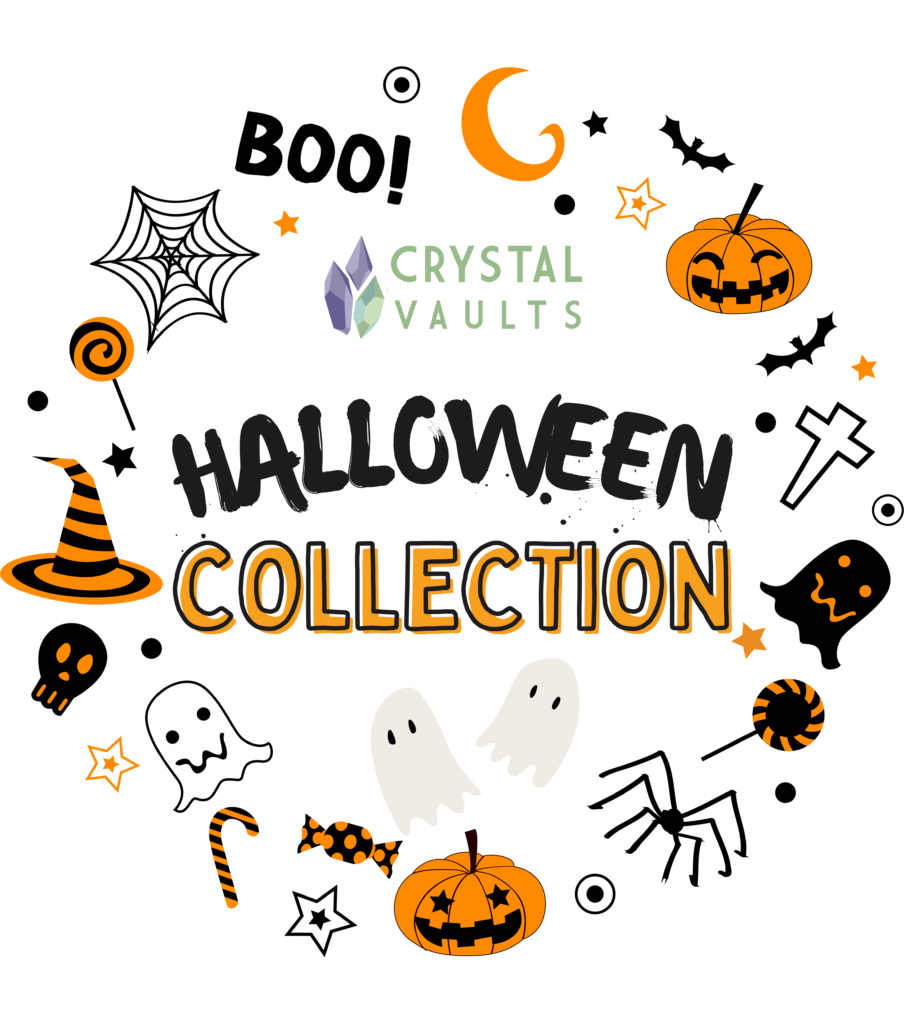 Spooky Month is Here!
Your favorite pumpkin spice flavor is back at all your favorite coffee shops. Stores are putting on display their Halloween decor. You're finding the classic Pillsbury sugar cookies with the pumpkins and ghosts. The weather is starting to cool off, and the leaves are changing. Autumn is almost here, and Halloween is just around the corner! There also seems to be magic in the air as we work our way through the months toward the end of the year. That's why it is one of our favorite times to gather crystals for Halloween and craft the perfect crystal energy items.
Halloween especially allows us to bring back customer favorites like the "Through the Veil" items and try out new ones like the Protection & Cleansing Kit. We also like to pick out our best Crystals for Halloween for protection.
There are a lot of people who try to communicate and pass "through the veil" to another spiritual plane. This can leave many of us vulnerable to the energy that is let in and left behind. That's why crystals for protection are a must around Halloween time!
Ghosts, witches, and brooms, anyone? We've added new Halloween-shaped crystals to our collection this year. These will surely be a new fan favorite!
From now until the end of October, we will have exclusive and limited items available while supplies last. Some of these items are very limited in stock, but we will be refreshing our collection all the way up until Halloween, so make sure to keep checking back!

Always stay up to date on crystals, sales, and more by joining our email list!
We're proudly spam-free and will only send you the best crystal info and sales.