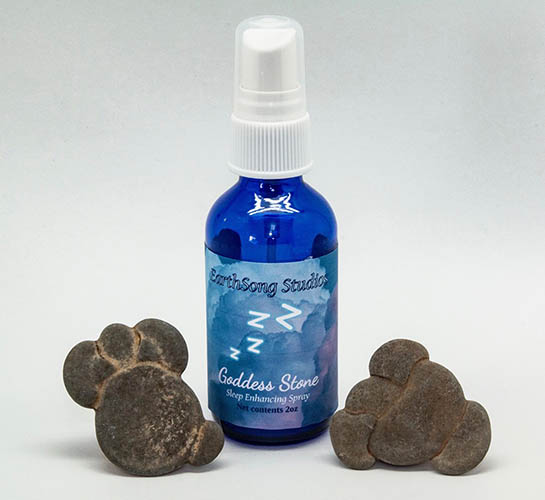 Get In Touch with Your Inner Goddess
The Goddess Stones of Mother Earth are rich in power and magic. They have a long history of helping us focus our thoughts and prayers. Through their ability to focus and amplify our power of concentration, they have found a valuable place in the practices of meditation and ritual. The use of minerals and crystals in rituals associated with Goddesses and the glory of the Divine Feminine has a long history in many cultures.
The Divine Feminine is an ancient concept found in many of the oldest cultures of the world. From the "Egyptian Book of the Dead" with Isis, Nuit, and other Goddesses to the recent popularity of "The Da Vinci Code", the feminine role has been prominent in legends, religions, and belief systems. These stones are rich in Feminine Energy.
Click Here to Get Your Unique Goddess Stone
Using Goddess Stone for Better Sleep
Serendipity is, as the dictionary tells us, "The occurrence and development of events by chance in a happy or beneficial way". It is through serendipity that we know a truly unique use for what is called Menilite. You may know this as "Goddess Stone" a name given to them as they seem to bring the Divine Feminine energy and many have a somewhat feminine shape.

As we were researching the Goddess Stones last year, I was carrying one around hoping for some inspiration. Not paying attention, after a busy day, I sat down in a comfortable chair. I remember nothing else until I was awoken by a co-worker. The Goddess Stone was still in my hand.
Intrigued, and being aware that Pasithea is the Greek Goddess of relaxation and rest, I wondered "Could it be that these are really Goddess Stones and the goddess is Pasithea?"
That night and several thereafter seemed to confirm my accidental findings. I fell asleep quickly and rested well each night when I placed the Goddess Stone under my pillow. We even have a special Goddess Stone Sleep Aid Pillow Spray created because of this exact use. Many customers like to use both the spray and a Goddess Stone for a great night's rest.
Click Here to Get Your Unique Goddess Stone
Goddess Stone Sleep Aid Crystal Energy Pillow Spray
This premium crystal energy pillow spray is made from the Premium EarthSong Studios Crystal Moon essence of Goddess Stone. This essence was made with the Crystal Masters' Moon Essence method.  This method is unpublished.
It uses the power of the moon not the sun and requires a special crystal catalyst.  It was used for this unique sleep aid drawing on the Yin energy of the moon.
To create this spray, our Crystal Aromatherapy Alchemist has created a perfect, natural blend using Spring Water, Witch Hazel, Lavender, Cedarwood, and Chamomile oils, and the Moon essence of Goddess Stone.