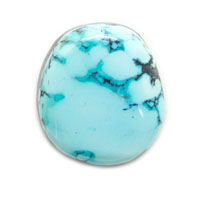 I Ching Hexagram 5: Planning Action
The I Ching, usually translated as Book of Changes, is an ancient Chinese divination text and among the oldest of the Chinese classics. With more than two and a half millennia's worth of commentary and interpretation, the I Ching is an influential text read throughout the world, providing inspiration to the worlds of religion, philosophy, literature, and art. It is composed of 64 hexagrams that offer insight into issues, directions in life, problems, ways of life, decisions, and other concerns of those that consult it. It is one of the most powerful oracles known.
The Almanac of Gaia is an application of the I Ching to identify the dominant energy of a particular time in a year. The I Ching is consulted on the Summer Solstice each year in a ceremony that products the prevailing energies through the I Ching hexagrams for each week. It is a great asset and one of its benefits is that it helps us know which crystals will be the most effective.
We are going to explore each of the I Ching cards on Thursdays. You can use these articles to consult the I Ching yourself (instructions are easily found on the internet). And you can use it to more fully benefit from the Almanac of Gaia.
Don't have the Almanac of Gaia yet? For a limited time, you can get the new 2021 Almanac of Gaia for 40% OFF! Just add the Almanac to your cart, then use discount code GAIA40 to save instantly!
Annual and Lifetime Members of the Crystal Inner Circle get the Almanac of Gaia for FREE with their membership. Monthly Members can save 60% OFF! If you're not a member, click here to read more about the Crystal Inner Circle. You can also read more about the Almanac of Gaia here.
Hexagram 5: Planning Action
When this hexagram appears in the Almanac or in a reading, you are being cautioned that a time for making ready for future action is at hand. Just as a prudent person prepares for the storm when the sky fills with dark clouds, so should you know to prepare for your future. Take advantage of the downtime to plan, practice, gather provisions, and instead of immediate action – wait. But wait productively. Waiting is not just sitting around, it is preparing.
Success here is not found in watching the sky for rain, but in making rain barrels. Do not hasten to take action now with issues, rather examine them and find ways to be prepared for eventualities. Caution and thoughtful preparation for the uncertain future is called for now
This hexagram is associated with several guides to crystal use in the Crystal Reference Guide. Use these guides and crystals to follow the guidance of the I Ching when Hexagram 5 appears.
Crystals to Calmness
Whenever we find ourselves in a bad or potentially dangerous situation, we often hear the suggestion, "stay calm." For some of us, this is a lot easier said than done. In a world where things are moving so quickly and happening so fast, it can be hard to slow down. The pressure from these quickly moving deals and the stress and anxiety of a progressively longer workday and higher demands can make it near impossible for us just to calm down. When we need to calm ourselves whether at home, work, during a business meeting, or all the time such as with generalized anxiety disorders, crystals can help. The soothing, calming, and tranquil vibrations of crystals can calm even the most anxious of minds.
When our minds need time to unwind, relax, and calm down, turquoise color rays are potent and work wonders. Turquoise is a blending of the cold winter blue ray of Trust with the approaching warm green ray of Growth.
Its vibrations help you find yourself and return to equilibrium in your life and feelings. The turquoise colored crystals help you relax, rewind, and build tolerance. When you seek to reestablish your equilibrium and get your emotions under control, use a turquoise colored crystal. You will find the mineral Turquoise is perfect.
Crystals for Learning
The thirst for knowledge has been within our species since the dawn of time. We are very curious creatures and we're always evolving; looking to improve, find the answers, and solve problems. Socrates once said, "The only true wisdom is in knowing you know nothing." This is a very noteworthy quote that tells us it is only once we accept that we know nothing that we achieve true wisdom. This means it is only once you accept knowing nothing that you seek to find the answers, better yourself, and expand your mind. When looking to quench your thirst for knowledge, crystals can help. If it is for studying, research, or simply looking to increase your learning capabilities, crystals can open up your mind to accept new information and help retain it.
Olive is known as the color of the apprentice. It is produced by a combination of the renewal and growth rays found in green and the warmth and optimism of yellow. The combination awakens us to the possibilities that are rapidly developing. As life on Earth, still in high bloom, sees the promise of the approaching hot summer sun and a time of less vigorous, yet strong growth, we can use the olive crystals to focus our efforts that began well but now need strength to mature. Olive colored crystals help focus and enhance our early efforts to seek wisdom, studying, and lighting our path to understanding. Olive is the color ray of receptiveness to new meanings and ideas.
We suggest Prehnite to help with being patient, seeking wisdom, studying, and preparing for the future. Prehnite crystals help focus and enhance your efforts to seek wisdom, lighting your path to understanding.
The I Ching is a powerful oracle. When you consult it, as we suggest you learn to do, it will point you in the direction you seek. And as you do, the Almanac of Gaia and these articles will show you how to use crystals to smooth your journey as the I Ching indicates.