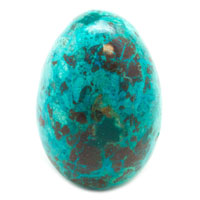 An Introduction to Chrysocolla
Chrysocolla is a Stone of Communication. It is devoted to expression, empowerment, and teaching. The serenity of its turquoise-blue color discharges negative energies, calms, and allows truth and inner wisdom to surface and be heard. A peaceful stone, it emphasizes the power our words and actions have on those around us and encourages compassion and strengthening of character.
Properties and History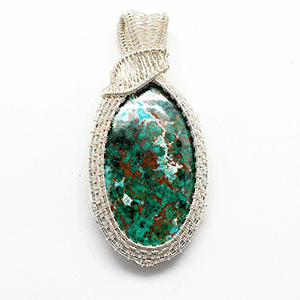 Chrysocolla is a copper stone, ranging from light green to deep blue. It is often found in association with Malachite and Azurite. Some Chrysocolla contains Cuprite. It is favored as a stone of prosperity and business astuteness, reacting upon the analytical and intuitive abilities. Like a balance scale, it can stimulate the mind and relax emotions at the same time.
Chrysocolla is a stone of empowerment of the feminine energies, teaching that genuine power is best expressed through gentleness. It is a stone of the Goddess, and those who resonate with it will likely feel her ancient and enduring energies rising within themselves. It is the stone of forgiveness, peace, and the strengthening of emotional bonds. It encourages compassion and helps us recover our natural spontaneity.
General Uses
Chrysocolla is a teaching stone, encouraging us to reveal our highest knowledge so that others may benefit from our experiences. This may come in the form of speaking lovingly to a friend and offering insights, a teacher to a student. Or it can come by simply modeling the power of words, chosen wisely with knowledge of their impact in the world. It is also a valuable tool for those who speak for a living.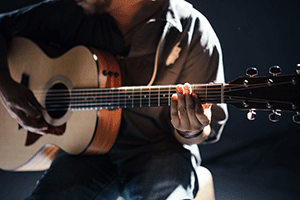 Chrysocolla is a talisman of musicians. It is an excellent charm for learning new musical instruments or joining a choir, orchestra or theatre group, and to have the confidence to play in public. It is also a stone of wise women everywhere. Worn or carried, it helps older women to express their knowledge and experience through writing, painting, music, crafts or acting. It is a remarkable gift for first-time grandmothers and great-grandmothers to help balance their new caring role and is a good stone for those who may feel nervous at home at night if living alone.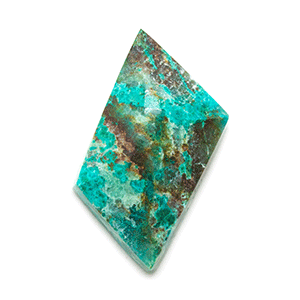 One strange property of Chrysocolla that has been known since the old days is its property of encouraging people to stay at home. It is the stone of monks, hermits and prisoners, diminishing the anxiety and depression that often accompanies seclusion. People with wandering temperaments, who never stay in one place, would benefit from it. 
Chrysocolla supports those who work in the computer industry and accountants by calming emotional stress. For designers and inventors, it encourages inspiration by combining creative ideas with new practical applications. Within the home, Chrysocolla draws off the negative energies of rocky relationships and situations that are constantly changing. It provides stability, acceptance and great inner strength.
You can view some amazing chrysocolla right here.
This is a sample blog from the Crystal Inner Circle.  Learn how to join and truly get the most from your crystals. Over 10,000 articles, more every day, and amazing deals on crystals, and much more.  Learn more and see our special offers for membership.