Crystals that Correspond to the Astrological Sign of Taurus

If you were born from April 20th to May 20th, you are a Taurus
Your main Sun Stones are Sapphire and Jade
To see the crystals, stones, and gems for Taurus scroll to the bottom of this page.
Shop for Taurus Crystals and Stones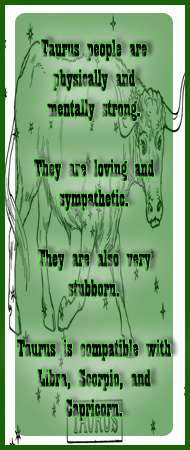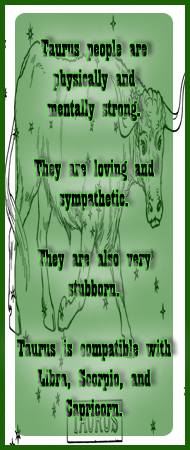 Those born during the heart of spring belong to the Zodiac sign, Taurus. The bull depicts this sign because of its characteristics of being strong but quiet. Taurus is ruled by the planet Venus that also rules Libra.
Taureans come across as very quiet people at first. Once they get to know you well enough they will be more comfortable with you. They are also very stubborn. Taureans love affection and can handle a as much as they can get! Though they can be very affectionate, if you aren't careful you could set off their violent temper.
A Taurus is a very capable person who definately doesn't mind getting his or her hands dirty. There is no problem with obedience or reliability with these guys. Usually Taureans are responsible and respectful, meaning they are on time for their job and get their work done. Their best professions include banking, architecture, and medicine.
For those born under the Taurus sign, one of the more traditional zodiac stone is Jade. Jade is a hard, tough, strong, green crystal. It is a guardian harmonizer, which is a crystal that protects. They are outstanding stones to use in protecting your loved ones in the physical world. In the spiritual world, they protect your beliefs from your doubts. You can even consider this stone as "lucky".
Jade today is often used in jewelry. The people who know Jade's powers use it for protection. It protects your loved ones, possessions; and your beliefs from your doubts.
Those born under the sign of Taurus are also known for being "down to Earth." They are the doers and the realists.
Jade is also historically used for helping disordered kidneys. (but check with your doctor, history is not always the best guide) <grin>
Sapphire is another traditional Taurus zodiac stone. The "Stone of Prosperity" is also what it is known as. It strongly symbolizes trust, sincerity, and faithfulness. When it is worn, it brings you enlightenment and joy.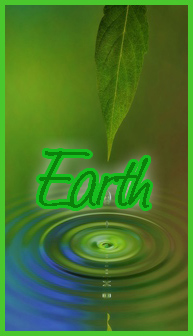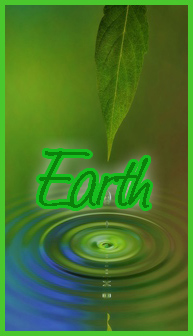 Malachite is yet another traditional crystal associated with Taurus. This stone helps release stress and balance the left and right brain. It's one of the only stones that can activate all chakras. Malachite is a excellent protector of children.
Amber is often associated with Taurus. Amber is worn to bring the power of the sun and combine it with the earth energy of ancient times to your life. Wear Amber to connect to the natural, primal energies of Nature. Enjoy the power of this "Gold of the Sea."
Finally Dioptase is associated with this Sun Sign. It awakens love and compassion. This particular stone helps support the emotional heart, build strength for the physical heart, and awakens the spiritual heart. It's excellent for purifying your heart and removing obstacles from love relationships.
If you are a Taurus, get some jade and wear it. It is your stone, and it will bring you the energy and protection of your Sun Sign. And have some malachite near where you work. It will release the stress that forms there.
If you are lucky enough to have been born under the Sun Sign of Leo, find a good Onyx stone and carry it with you. Even better, get it set in a pendant and wear it on a gold chain.
– article and art by Jessica Sitarik, age 15.