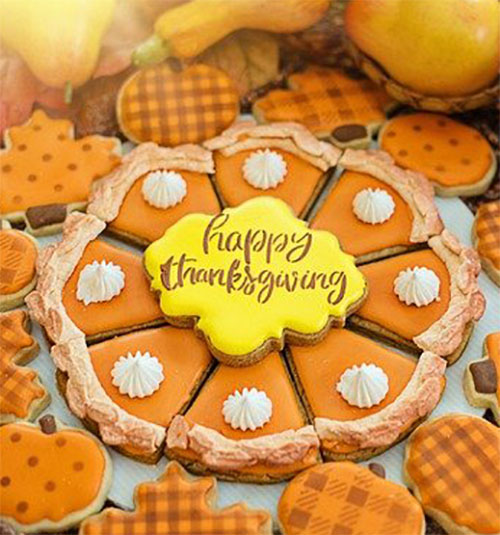 Thanksgiving Traditions – A new Ten for You
Most of us already have our "ways" of doing Thanksgiving — ways our mother did it, ways our extended family did it, ways our neighborhood did it. Thanksgiving doesn't lend itself well to trying out new things, but sometimes the situation calls for new decisions — you can't make it home for Thanksgiving, for example, or you have a family now and want to start traditions of your own. So what can you do to heighten, deepen, and extend Thanksgiving to its most memorable end?
Here are 10 Thanksgiving traditions you should try on for size:
1.  Start the day with an indulgent, relaxing breakfast.
While some people are firmly in the "no breakfast" camp to save room for the big meal later, we love the idea of starting the day in such a festive, delicious way! Pancakes, waffles, eggs, even pie — it's all good.
2. Take time for yourself before time with family.
As wonderful as Thanksgiving can be, we all know it can be exhausting and overwhelming. That's why it's such a good idea to deliberately take a little time for yourself during the day to make sure you enjoy the holiday on your terms.
3. Remember loved ones who have passed.
Holidays can be bittersweet when beloved family members or friends are missing from the gathering. This "circle of love" is a lovely way to honor their memory.
4. Write your thanks on a butcher paper tablecloth.
We love the practice during the Thanksgiving meal of naming things you're thankful for, and this is a unique way to do it — especially since you can tear off and save particularly meaningful memories.
5. Let everyone toast!
Another way to make gratitude gushing even more festive is to let everyone make a toast. Raise your glass to the year, to your family, to your friends!
6. Have the kids serve dessert.
We know how much toddlers love to help, but bigger kids can get in on the action, too! Put them in charge of serving dessert and coffee after the meal.
7. Have Thanksgiving dinner for dinner.
Most people eat Thanksgiving in the early afternoon, but that is not a hard-and-fast rule. Why not make Thanksgiving dinner just that — a dinner? As this reader says, it slows the day down and makes the morning and afternoon much more enjoyable.
8. Take a long walk together after dinner.
No one is ready for dessert right after dinner anyway, so why not take that time to go on a long walk with your loved ones? Enjoy the (hopefully) cool, crispy autumn weather and get the blood flowing again after all that rich food.
9. If it's just two of you, really treat yourself.
It can be hard to justify making a huge Thanksgiving meal when it's just two of you, but that doesn't mean it has to be any less special, or even any less of a treat. In fact, it should be more so. Embrace the opportunity.
10. Stay connected with family members far away.
If you're not close to your loved ones during Thanksgiving, thankfully you can still be together — just virtually! Do video calls before dinner or Face time family members in for the giving-thanks portion of the evening. Make it an annual thing.
What are your Thanksgiving Day traditions? What traditions have you kept from your own upbringing? What traditions have you started?
~Theresa
———————————————
Enjoyed this post?  There are 13,000 more like it about using crystals to improve your life and spirit  Check out the Crystal Inner Circle at crystalinnercircle.com/CIC1  We will welcome you.