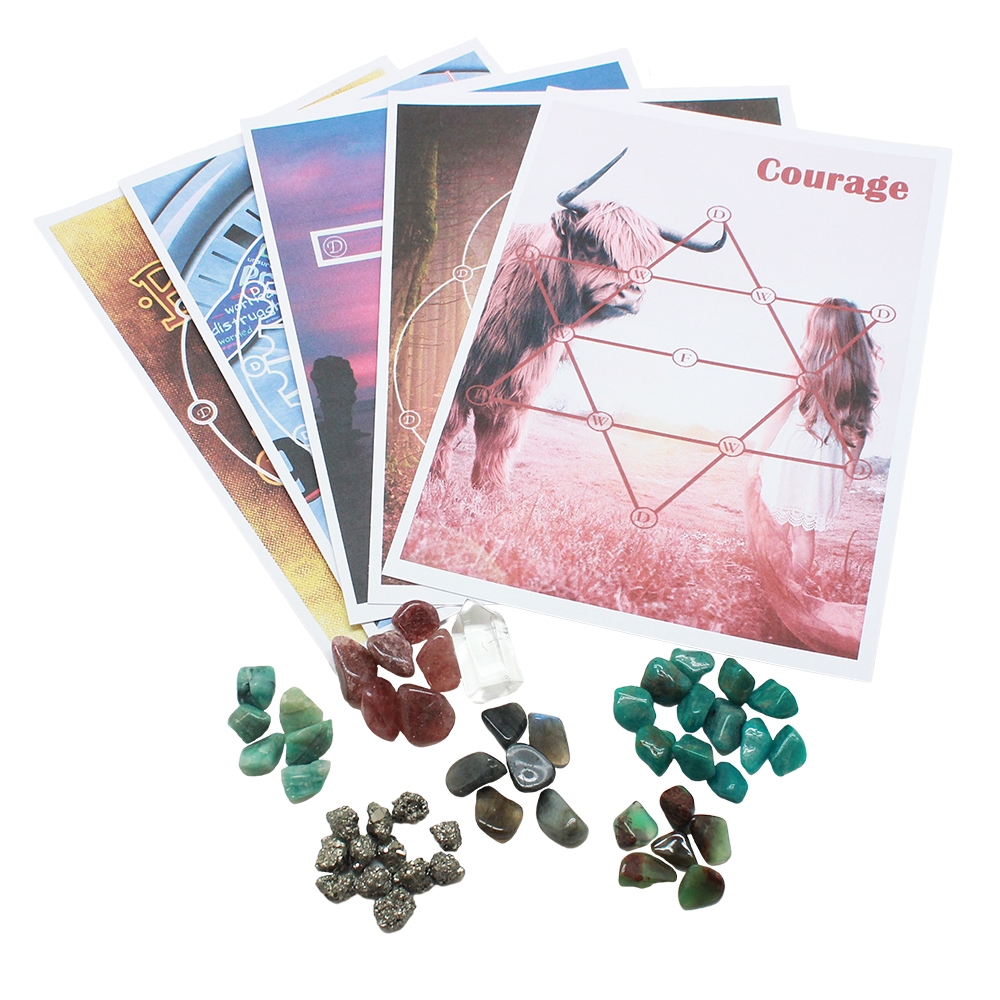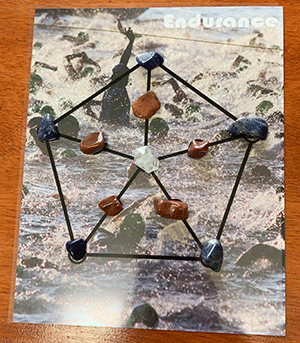 The new Crystal Grid Master Course available at the Crystal Guild has two companion grid kits.  When combined these two kits can make thousands of full sized crystal grids.  Usually full sized crystal grids cost about $40-$70.  Imagine being able to make thousands of designs for under $100.  You can with these two kits.  You will find links to them below.
And to learn how to use the kits, the new Crystal Grid Master Course is now ready for you.  All the video lessons are easy to follow and the course is complete.  It will teach you how to use the Color and Crystal Lattice Energy to get the exact results from your grid. . You will then learn how to go even further and use the Earth Energy of crystals that are derived from their chemical family to select just the right ones for a grid. And you will learn a lot of new crystal grid designs you can start using immediately.
The course is based on the best selling book on crystal grids, "Crystal Grids: How to Combine & Focus Crystal Energies to Enhance Your Life". Along with the Basic Crystal Grid course, these 20 lessons will teach you how to truly be a crystal grid master.  The videos are easy to follow and there are two  companion grid kits  (kit 1) and (kit 2) that are amazing and will allow you to make every grid in the course.
The Basic Crystal Grid Course (the prerequisite for this course) is FREE forever for members of the Crystal Inner Circle.  You can learn more about this and all the other benefits of membership here.