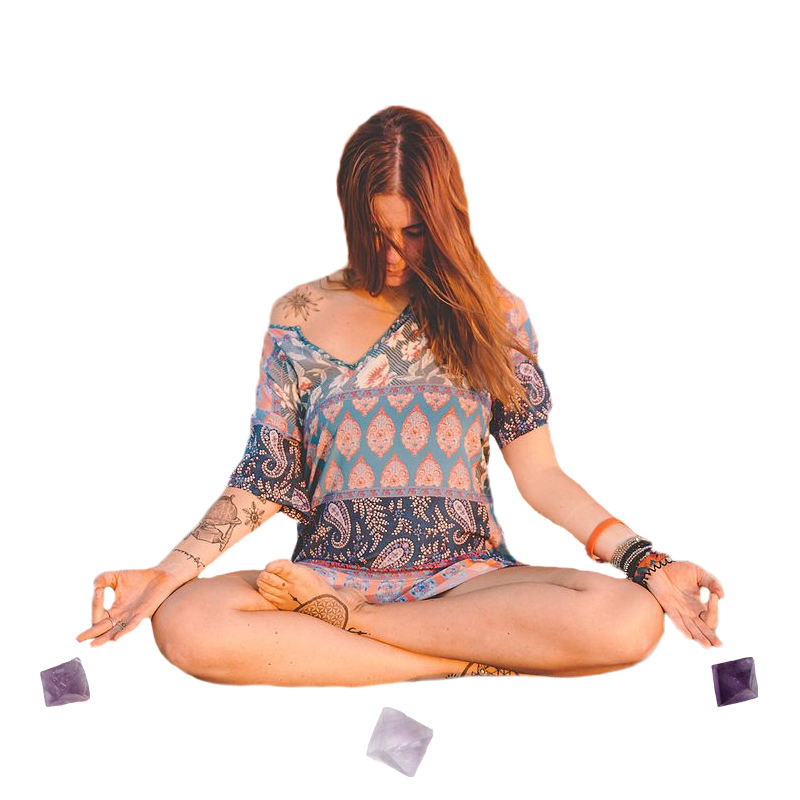 Fluorite Stress Relief in Just 3 Easy Steps
Do you need some relaxation? Something to help ease your stress and anxiety? A quick and easy remedy to balance the spiritual and emotional body and instill a sense of inner peace? Well, I have good news for you. The answer is as easy as one, two, three. In three easy steps, you'll be on your way to feeling happier and perfectly centered.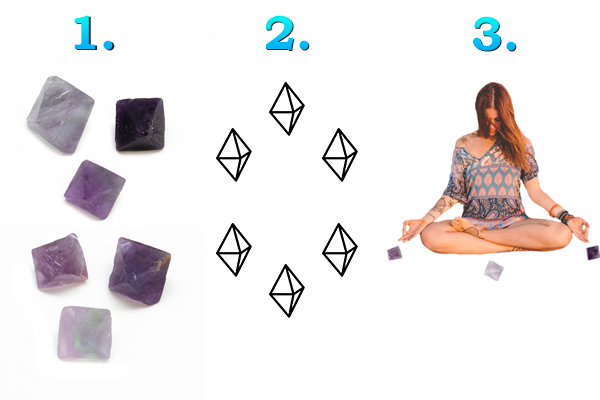 Step 1
Get six Fluorite Octahedron crystals. The shape and crystal type are important here. However, size is not. You will need six in total. They are usually sold in sets of two or three.
Step 2
Place the six crystals in a circle with a large enough space in the middle for you to sit.
This could be on the floor, on a yoga mat, on your bed, etc.
The circle does not have to be perfect, you just want the crystals to be surrounding you.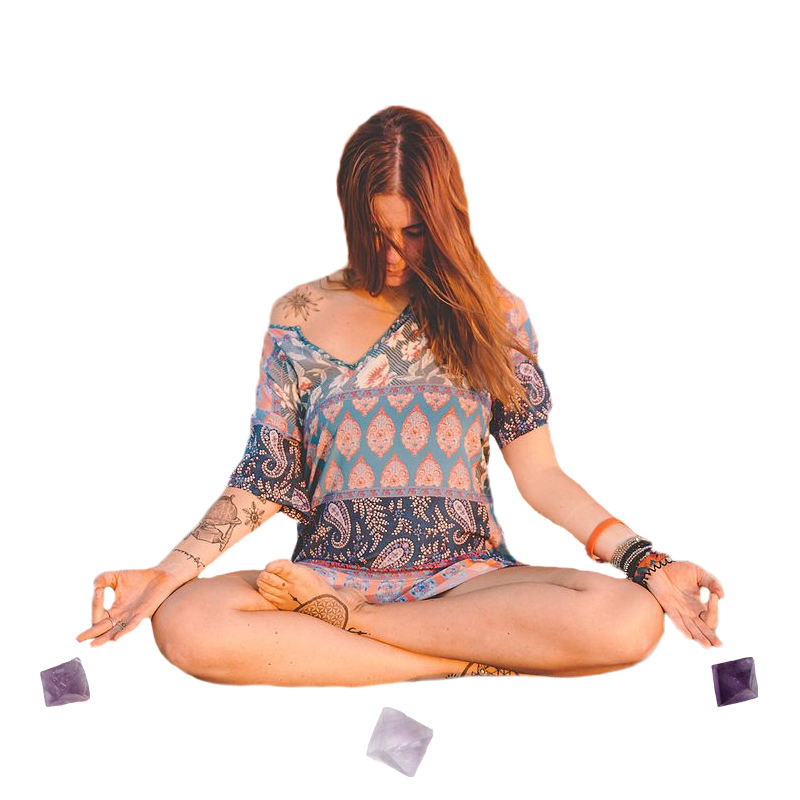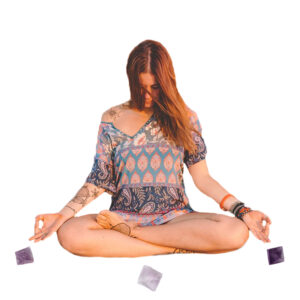 Fluorite
Fluorite is one of the most collectible and highly sought-after crystals in the world, loved by mineralogists and metaphysical healers alike. Its remarkable cubes are at times, almost too perfect to believe, emerging like magic treasure in matrix rock.
Purple (Violet) Fluorite is the most peace-giving of the Fluorites, dedicated to the devotional aspects of the mind that connect with Spirit. Shop for Violet Fluorite >>
Green Fluorite is highly beneficial for clearing negative energy from the environment and brings cleansing, renewal, and a spring-like freshness to the chakras. Shop for Green Fluorite >>
Multi-colored Fluorite displays multiple bands of varying hues of Fluorite. It is ideal for overall cleansing and repair of the auric field, and for activating and energizing all chakras. It calms a chaotic mind and promotes freethinking, flexibility, and freedom of choice. Shop for Multi-Colored Fluorite >>
Always stay up to date on crystals, sales, get the latest guides, and more by joining our email list!
We're proudly spam-free and will only send you the best crystal info and sales.