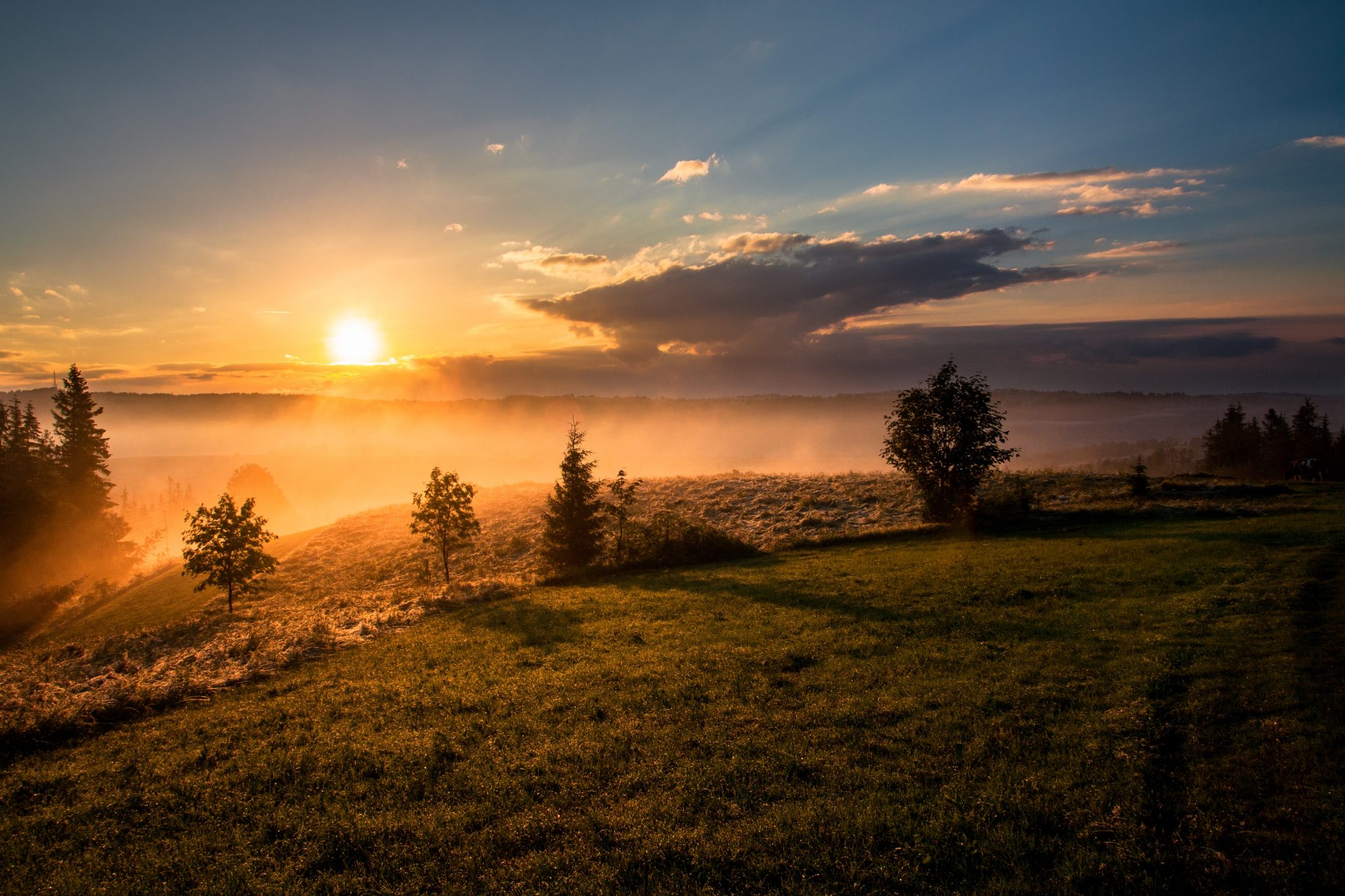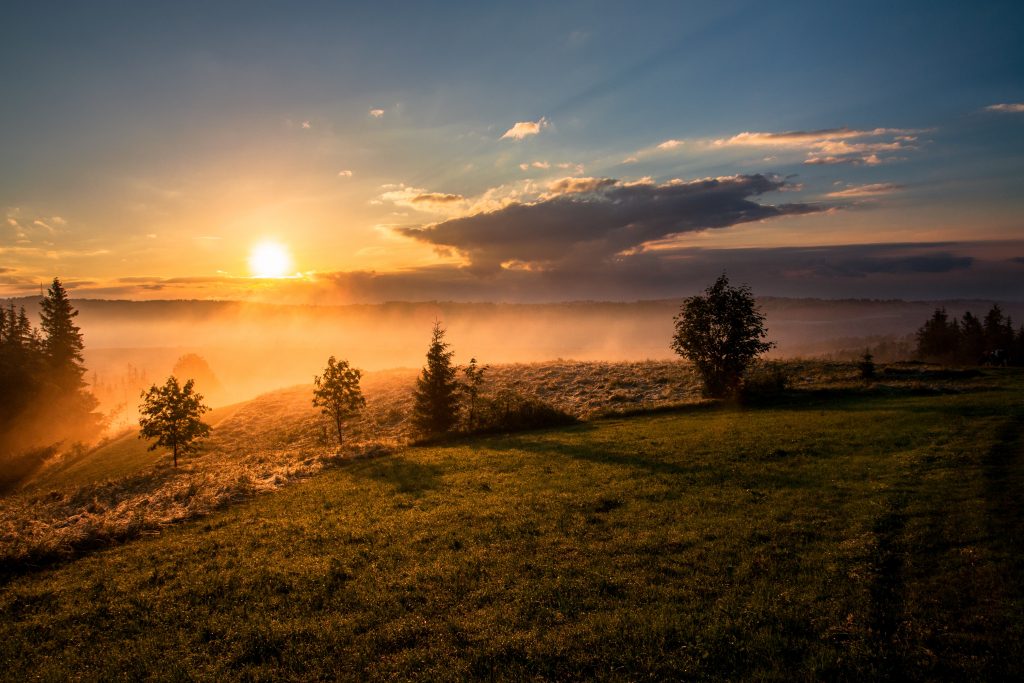 Crystal Ritual for a Good Morning & Day
Do you sometimes have a hard time getting your day started? It may not be every day but sometimes you just wake up feeling rundown or maybe still just groggy and sleepy. I know I can definitely relate! That's why I've been working with crystals to get my day started. I've tested several different methods over the past couple of weeks and I truly believe I've found one that works.
I will openly admit that I am a coffee drinker. However, for my experiments, I started using crystal tea in the morning. I know tea is better for me anyway, so I went with that reasoning. I even bought an electric kettle to make it just as easy to make a cup of tea as it was to make a cup of coffee.
I think that was a really great first important step for my experiments as I soon realized after a few days that crystal tea made me feel way more alert and focused but still very relaxed and calm (I personally used "Bright Morning" Tea for Youthful Joy but more about that later).
While the crystal tea was working well, I knew that I could do more. I still wasn't at the place I wanted to be. So, I started looking towards crystals to add. Red and orange colored crystals seemed like the obvious choice. Red Quartz, Carnelian, Garnet, and Crocoite, for example, all worked as expected. However, I found some delightful surprises. I took notes each morning and even repeated a few to test results. Find my now preferred ritual below with my notes included.
Crystal Ritual for a Good Morning & Day
Suggested Items
-A cup of crystal tea OR add crystal elixir to your coffee
-1 crystal under your pillow when you sleep
-1 crystal for the morning
-A morning mantra (optional but preferred)
-A crystal spray with essential oils (optional)
Tea Choices
I tried several different crystal teas and tea types. The tea type didn't seem to make a difference with me though I found I'm fond of the Organic Black Tea and Organic Chai Tea. Out of all of the teas I tried, the "Bright Morning" Tea for Youthful Joy gave me personally the best results. I feel energetic, happy, and motivated.
Other teas I tried include Peridot, Prehnite, and Quartz Tea for Awakening Your Life which helped me feel more focused, mentally stimulated, and aware. Carnelian, Sunstone, and Quartz Tea for Joy is definitely a very happy tea. It made me feel happier, more at ease, and more optimistic. Super Seven Tea and Diamond Tea were also both very energetic teas. I felt more creatively inspired with the Super Seven and lighter and happier with Diamond.
Crystal Choices
Initially, I didn't start with putting a crystal under my pillow at night but by the end, I was trying several different ones. They seemed to really make a difference with either sleeping more deeply or possibly healing while I slept. My favorite, hands down, was Fluorite. I put a violet Fluorite sphere inside of my pillowcase which prevented it from getting lost while I slept.
If I didn't enjoy the enhanced pleasant dreams of Fluorite so much, my second favorite pick would be Green Aventurine. It provided a surprisingly deep, soothing sleep. I used a Green Aventurine heart but we also have spheres if you prefer that. I did try other crystals like Amethyst, Celestite, and Angelite but I preferred the two mentioned above.
For the morning crystal, my favorite was actually a tie between Carnelian and Garnet in Biotite. They both equally made me feel happier, more energized, motivated, and more importantly, also calmed my nerves before I started the day. I used palm stones for both so I could easily slip them in my pocket or purse when I left.
Runner-ups include Orange Aventurine Palm Stone, Aragonite Palm Stone, and Nephrite Jade Palm Stone. All of these worked well and if you feel like you resonate with them more, you may try them instead.
Morning Mantra
This is optional but something I found unequivocally helps. It is also something that is completely personal. Some people like to begin their morning with mantras like, "I am powerful, I am love. I am whole. I am complete." Others may like to recite a poem or prayer. I personally like to talk to myself like I would a beloved friend. It changes from morning to morning but generally will be something like this, "Good morning, my love. I'm glad you had a good rest. We're going to have an amazing day. You are powerful, capable, intelligent, and loved."
Crystal Spray
This is optional but I really enjoy it and I feel as if the essential oils help. I started off with the Root Chakra Balancing Spray, which helped a lot. However, my favorite ended up being the Sacral Chakra Balancing Spray. It gave me the boost I needed from the Patchouli while also bringing me stress and worry relief from Sandalwood Vanilla.
My Personal Morning Ritual
Here is what ended up being my favorite. Plus, I've made a recipe card you can download or print.

Suggested Items
-1 cup of "Bright Morning" Tea for Youthful Joy
-1 Garnet in Biotite Palm Stone OR Carnelian Palm Stone
-2 spritz of Sacral Chakra Balancing Spray
-A personal, positive morning mantra
Steps
1. Place the Fluorite Sphere in your pillowcase or under your pillow before going to bed.
2. Upon waking, take a deep full breath as you sit up and say your morning mantra in your head or aloud.
3. Brew yourself a cup of Bright Morning crystal tea (note: you may also use crystal elixirs in other preferred beverages like orange juice or coffee).
4. Rub your thumb around your palm stone or hold it in your hand as you enjoy your morning tea.
5. Speak your mantra again in your head or aloud or choose a different, positive one to state.
6. For an added boost throughout the day, give each of your wrists a spritz of crystal spray. You can also carry your chosen morning crystal with you for increased energy.