Crystal Cleansing Ritual with Added Protection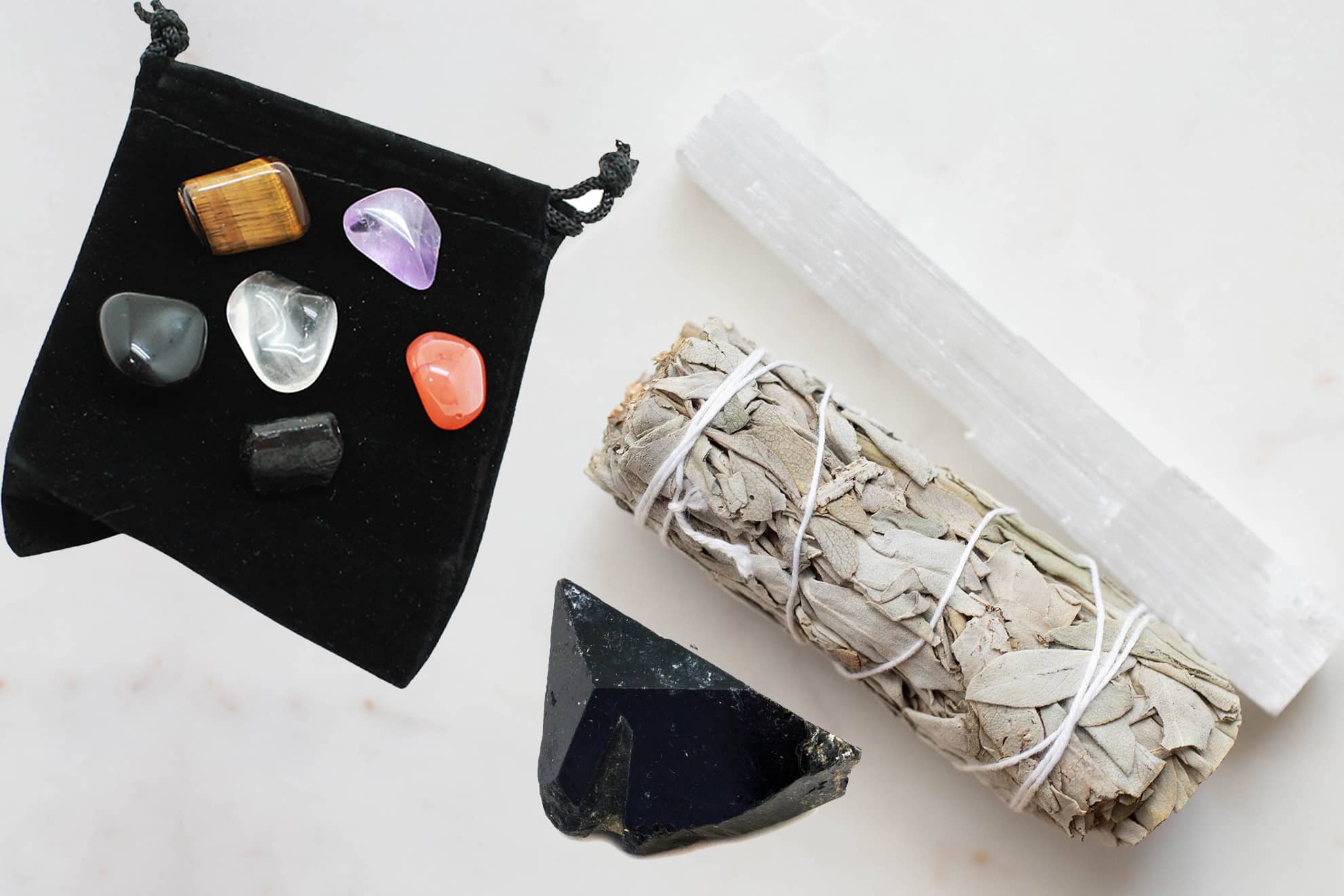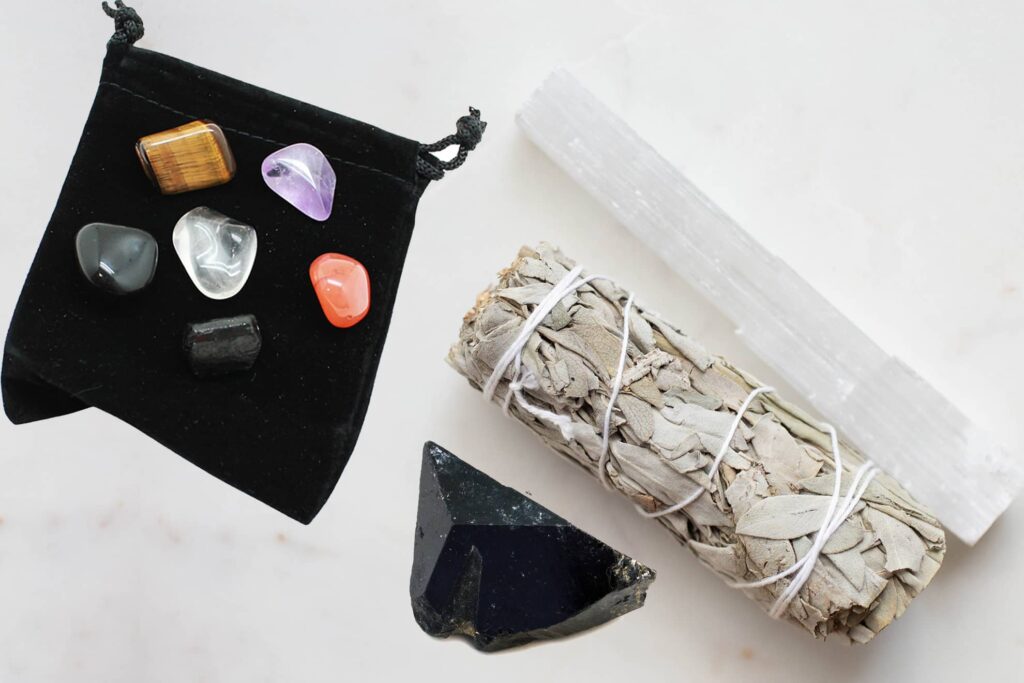 If you're looking for an easy and effective crystal cleansing ritual that you can do, you've come to the right place! Here we will give you directions on how to cleanse and protect your home with this simple ritual using crystals and a sage stick. We like smudging crystals with sage but you can also smudge crystals with palo santo. Keep reading to learn more about this crystal cleansing ritual and how to do it.
How Do I Smudge Crystals with Sage?
Smudging crystals with sage or smudging crystals with palo santo is very easy! All you need to do is use a lighter to light a white sage stick or palo santo stick and let it burn for a couple of seconds before you blow it out. The stick will continue to burn and create smoke. While you hold the sage stick in one hand, hold a crystal in the other. Swirl the smoke around the crystal, or the crystal around in the smoke, for at least 30 seconds. Crystals that are holding on to a lot of negative energy or haven't been cleansed in a while may need an additional 20-30 seconds.
This crystal cleansing ritual was specifically written to cleanse an entire home or room. All crystals used should be smudged with sage or recently cleansed before proceeding. The crystal cleansing ritual can be done at any time but is most effective during the day or night of the Full Moon. See a list of upcoming Full Moon dates.
Items Needed:
If you're in a hurry or indecisive, let our crystal experts pick for you! We've picked out the most affordable options, too. Easily get everything you need for only $37! Click here to add everything to your cart now.
Directions:
The optimal time to complete this ritual is during the Full Moon. During the day of the Full Moon or waiting until the evening when it rises is fine as well.
Smudge crystals with sage first. If they have already been cleansed via another method recently, you can skip this step.
Open all the windows in your home.
Stand by your front door with a bundle of white sage. Think about the intention you are wanting to set and the energy you want to attract before starting.
When you are ready, light your sage and blow on the flame once the bundle starts to smoke.
Begin by smudging yourself from head to toe. Then move on to each room clockwise wafting the smoke from corner to corner until you reach the front of your home again.
Be sure you drift the smoke to all hidden spaces like closets and behind doors. If you feel it is helpful, you can chant a mantra or a prayer while walking the perimeter of your home.
When you arrive back at your front door, say your mantra or prayer once more and visualize your entire home with bright white sunlight.
After smudging your home, grid the perimeter of your home with Black Tourmaline and Selenite. This can be done in several ways depending on the amount you have of each crystal (see some recommendations below). Be sure to set your intention before placing them.
When you are done, add a piece of Peridot crystal to each room or the rooms you spend the most time in if crystals are limited. This step is optional but highly recommended. Peridot is highly beneficial for attuning to and regulating the cycles of your life. It also helps dissipate negative patterns, remove blockages, and opens the heart and mind more fully to receive from the Universe with grace and gratitude.
Note: If you have young children or are allergic to smoke, you can still smudge outside of the home effectively.
Gridding Your House with Crystals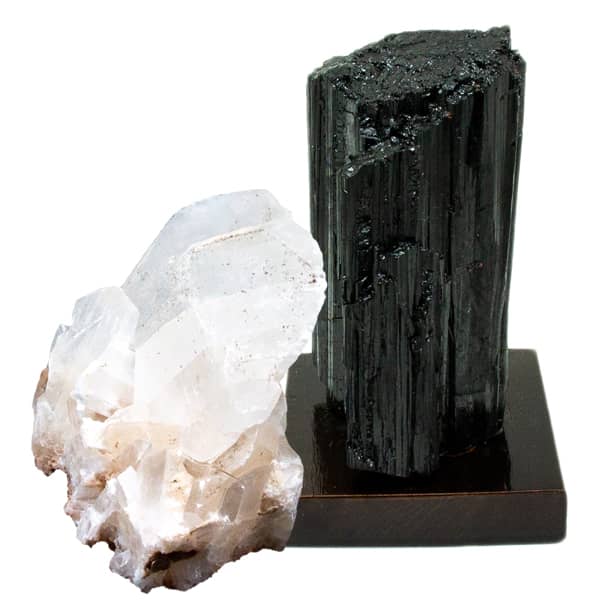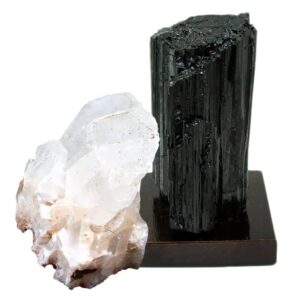 Here are some different options for gridding your home with Black Tourmaline and Selenite.
If you purchase our recommended set... 6 Black Tourmaline and 1 Selenite. Place one Black Tourmaline in each corner of your home (or room). Then, place one Black Tourmaline near the back door (if you do not have a back door, place it on the opposite side of your front door). Finally, place the last Black Tourmaline along with the Selenite crystal near the front door.
If you have 1 Black Tourmaline and 1 Selenite... Place the crystals together near the front door.
If you have 4 Black Tourmaline and 4 Selenite... Place one of each crystal together in each corner of the home.
If you have 6 Black Tourmaline and 6 Selenite... Place one of each crystal together in each corner of the home, the front door, and the back door.

Always stay up to date on crystals, sales, and more by joining our email list!
We're proudly spam-free and will only send you the best crystal info and sales.