Welcome to the magical, beautiful, world of crystals. Whether you are a master healer, accomplished Lightworker, or just fascinated with crystals — Greetings! The Crystal Vaults offers you a storehouse of beauty and knowledge. The Crystal Vaults is your definitive and (at least we think so,) finest source for crystals on the web.  We strive to bring y0u the finest crystals and the knowledge to use them effectively to improve your life and your spirit.
Are you awestruck by the crystalline perfection and pure rich colors of Nature's durable art? Do you seek to understand the power and energies of crystals and their abilities of crystals to improve your life?
Visit us often at the Crystal Vaults. Learn the secrets of crystal power. Find the crystals that can enhance your well being, guard and guide you, and facilitate your journey to success and happiness.
We always have something new for you to see and learn.
Whether its amulets, talismans, healing crystals, divination aids, meditation crystals, crystals to honor goddesses or angels, feng shui crystals or amazing pendants, earrings, or other natural crystal creations, you have come to the right place.
If you are looking for well-described, well-photographed crystals at fair prices, you have found what you are seeking.  If you are looking for some people that truly understand the power and energy of the crystal world, you have found us.
Hank Mason
I am Hank Mason, founder and chief author of the site. In addition to being a retired USAF rescue helicopter pilot, I am a GIA Graduate Gemologist. Graduate Gemologis, tthe most prestigious credential in the industry, the GIA Graduate Gemologist program gives a person a comprehensive knowledge of gems and stones and is an internationally recognized certification.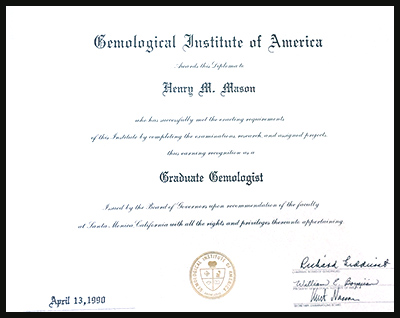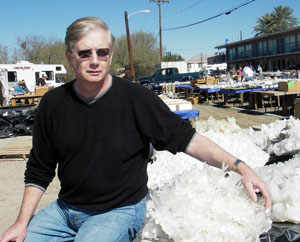 We are dedicated gem, mineral, and crystal researchers, students, and practitioners.  Here at the Crystal Vaults, you will find only authentic, natural crystals.  If the crystal is enhanced in any way, we will disclose it so you are aware of exactly what you are buying.
We have spent years in research to understand the power and energy of the crystal world to assure that the information here was the best possible.  You can benefit from that research.  In fact we "wrote the book." We have actually written two books. One is published. The other is due out in March of 2016.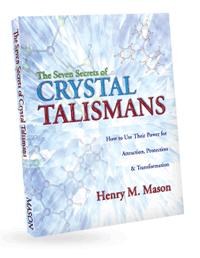 My book,The Seven Secrets of Crystal Talismans,offers you the results of that research.  In it you can quickly find how crystals can benefit you and your life.  The Universal Life Force is strong in the crystals of this world.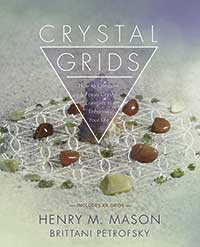 The second book, due out in March, 2016 was written with Brittani Petrofsky. It is entitled "Crystal Grids, How to Combine and Focus Crystal Energies to Enhance Your Life.
We are certified Gemologists, so we can assure you receive exactly what you want.  We are true believers in the Universal Life Force and its manifestation in the crystals of this Earth.  We assure you that the crystals here have the power and energy as described.
We thank you for your patronage.  Enjoy the site, and don't hesitate to ask any questions.  We will answer.  A quick note to support@crystalvaults.com will get you an even quicker reply.
Let me introduce our team…..
Jessie Bilyeu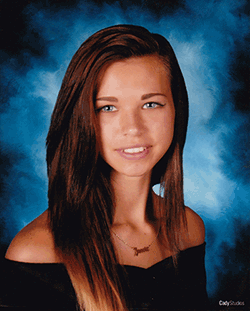 Jessie is the Chief Operating Officer Crystal Vaults. She has been a part of this business since it began in 2006. She has grown up with it and shaped it in many ways.  Jessie oversees the daily business operations and assists with all departments of the business.  Her job is to make sure Crystal Vaults serves our customers the very best we can.
Mary Louk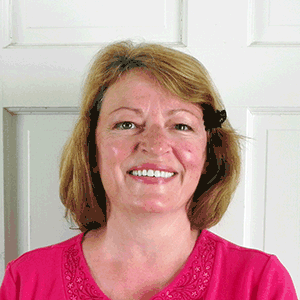 Mary Louk has been with the Crystal Vaults since the Fall of 2012
Mary is the lead of our Customer Support team. She works to assure every order is processed, packed, and shipped perfectly. She works all customers' issues and needs.
She is learning a lot about minerals and crystals, and is becoming an expert in international shipping costs and options. She will assure your package is shipped the best possible way to assure you receive everything on time, and in perfect condition.  She is here to make sure you are taken care of the way you want to be.  She answers the mail to support@crystalvaults.com. She is here for you. 
Katrina Farmer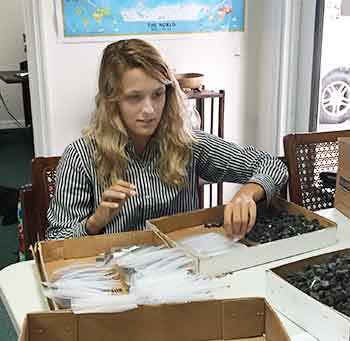 Katrina Farmer is our Procurement and Inventory Manager.
Katrina manages our inventory,  She has over 10 years of experience buying and processing crystals.  Her experience and industry knowledge bring you the finest crystals from suppliers worldwide.
Katrina also owns 'Katrina's Crystal Creations'. She makes her own crystal elixirs and essences, wire wrapped crystal pendants and keychains, and more. You can find all her items on our site.
Kat Ohren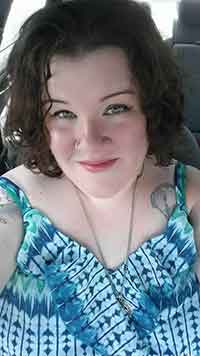 Kat Ohren is one one of our designers/writers/authors/webmasters. She is the author of the Crystal Reference Guide.  She has been doing web design and web graphics for many years.
Her talents are well respected here at the Crystal Vaults.
She makes our pages "sing."
Kat is a graduate of Penn State University.
Jonathon Sitarik – Matthew Smith – Jackson Smith
Jonathon is our Shipping Department Supervisor. He will assure your package is shipped the best possible way, so you receive everything on time, and in perfect condition with assistance from Matthew and Jackson. We refer this awesome trio as 'The boys'. Their working system allows them to get hundreds of orders shipped daily. It's important to them that all orders are done correctly, and customers are happy with the crystals they receive.
From all of us,
Thanks for visiting, we encourage your comments.