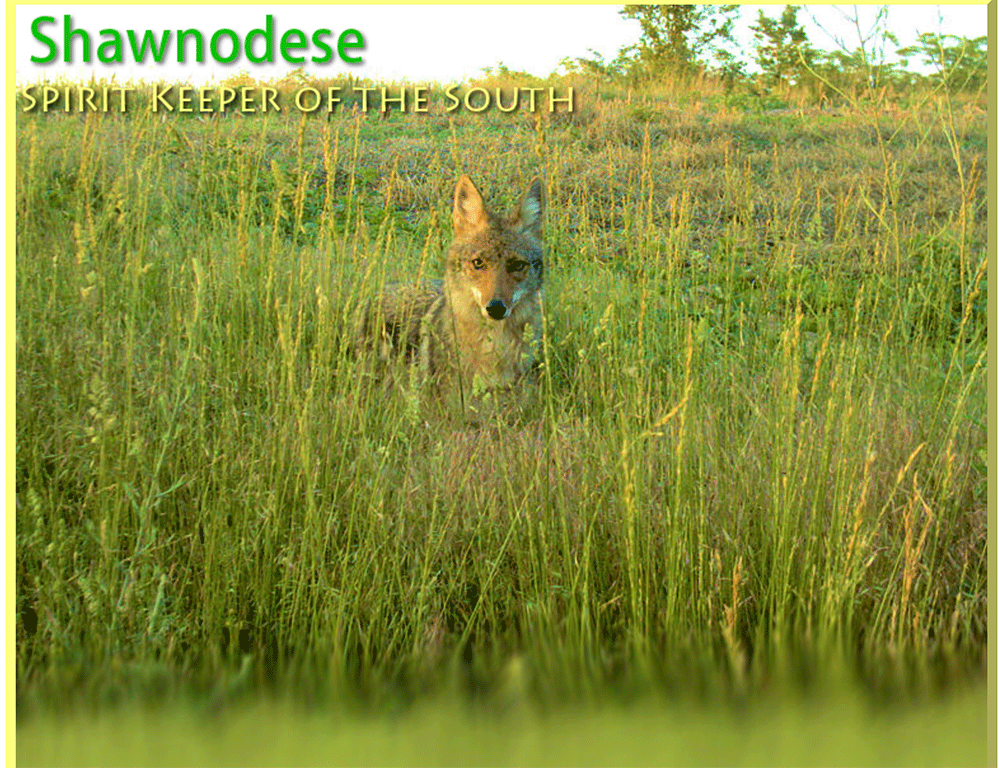 The Native American Spirit Keepers, Shawnodese in the South, Wabun in the East, Mudjekeewis in the West, and Kabibonokka in the North each guard the spirit of a season. These are both the seasons of the year, and the seasons of your life.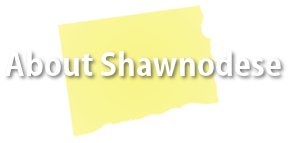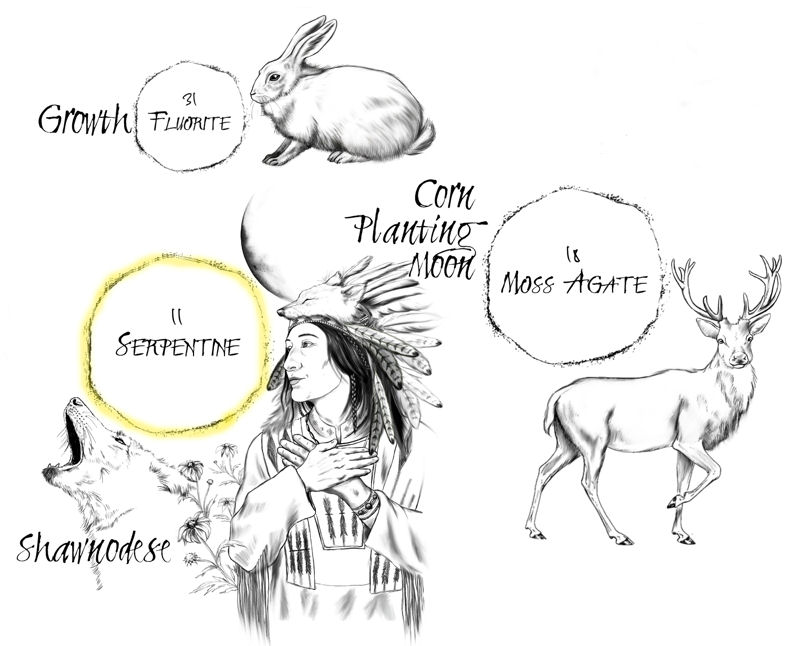 Location of Shawnodese on The Medicine Wheel
Shawnodese guards the spirit of the summer season. He watches over those born under its moons:
Strong Sun Moon (June 21 to July 22)
Ripe Berry Moon (July 23 to August 22)
Harvest Moon (August 23 to September 22)
If you were born between June 21st and September 22, then Shawnodese is your Spirit Keeper. His colors are those of the summer - the yellows, golds and oranges.
His mineral is Serpentine, one that sometimes blends the colors of his time of year. To bring his strength and guidance into your life, consider wearing Serpentine necklaces or rings, as well as other stones of yellow and yellow-green. Wear these, particularly in summer, to bring out his protection.
Shawnodese is also the Spirit Keeper of the summer of your life, ages 16 to 32, (See The Great Wheel of Life - the small white numbers in each color wedge are ages.) As the Spirit Keeper of this time of your life, he is the guardian of your heart and loving spirit.
The human time period of this season is from about age 16, as children become adults, through the period of young adulthood around age 32.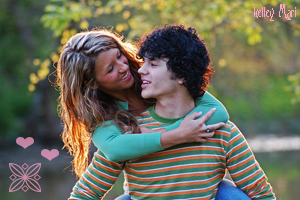 This is the time when we mature enough to experience the palpitations of our beating hearts, feel weak in the knees around someone we find ourselves attracted to, and when we fall in love.
This is where the term "summer love" comes from. We mature and bond as young adults in the summer of our lives.
As you grow during these years, call on the spirit of Shawnodese to guide you to a happy fulfillment of your heart's desires.
Of course with love, often comes heartbreak. Again, turn to Shawnodese to guard your spirit for life and love as you journey the wheel of life through love and heartbreak. He will guide you in healing your heart and teach you to trust in people again.
Perhaps a story will help bring Shawnodese to life for you, and help you call on him for help. He is a lot like us - kind of lazy in the hot summer, but nevertheless fully awake (at least for awhile) when love and beauty get his attention.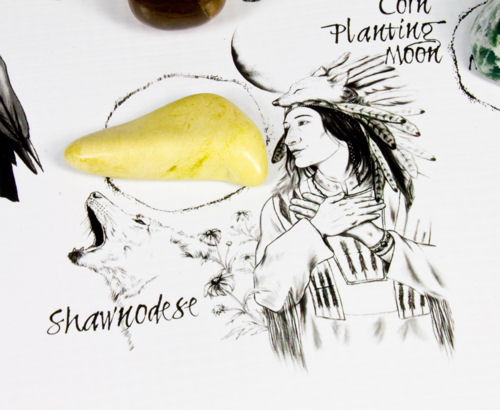 Serpentine for Shawnodese on The Medicine Wheel.
One summer about midday, Shawnodese saw a beautiful maiden with long golden tresses sitting in a meadow.
He thought she was the most perfect woman he had ever seen, and immediately fell in love with her.
However, Shawnodese, like the long slow, summer days, was a bit lazy. He was just was too lazy to do anything about his love, and never got around to wooing her.
So, from afar, he watched her and admired her beauty all season. One day towards the end of summer, while he was lazily watching her, her hair suddenly transformed from a beautiful gold to white as snow.
For a moment, he thought his brother Spirit Keepers were playing tricks on him, but then realized he was no longer watching the maiden, but a simple dandelion which had ripened.
Like the vision, the summer had past and he had been daydreaming it away.
So, if you need a bit of "summer" in your life - whether it be a "lazy day" or a bit of romance, call upon Shawnodese, the Spirit Keeper of the South Wind.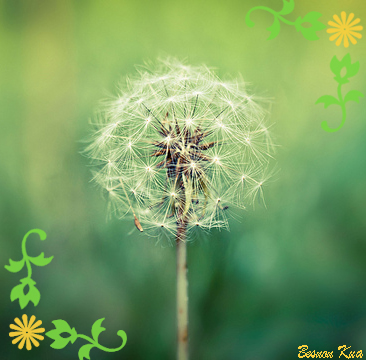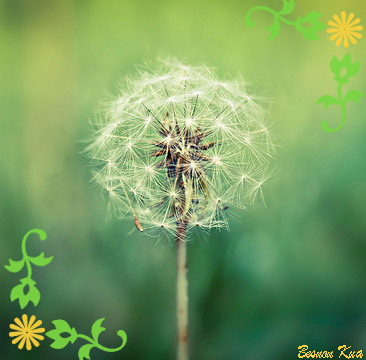 His spirit will imbue you with the warm comforts of his season.
The best crystals for bringing Shawnodese's spirit to your life are those of his season - the light green, olive, yellow and gold colored ones.
Find the one that matches your heart. Serpentine, Peridot, and Helidor are perfect.
Wear them as pendants and rings. Put them in your medicine bag. Focus on them as you meditate on your Medicine Wheel each day.
To contact Shawnodese, please read our guide to contacting the spirit keepers. It gives you specifics and is very helpful.