Rosemary Meaning, Healing, and Magical Uses
Welcome to the Masters' Grimoire of Magical Herbs page for Rosemary. Here you will learn everything you've ever wanted to know about this herb including Rosemary's magical uses, Rosemary physical healing, and emotional healing properties, plus its use in meditation, Rosemary lore and legends, and much more!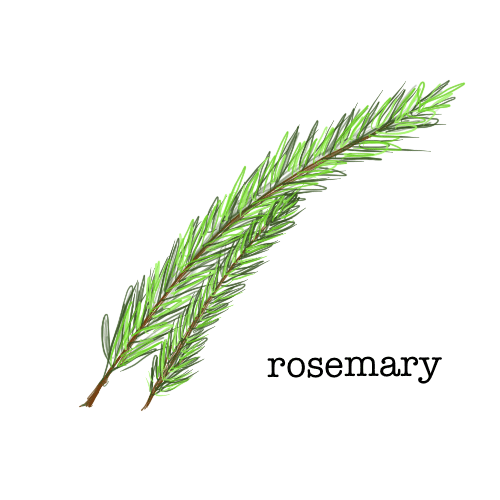 When most of us think of Rosemary, we think of its aromatic scent. Just touching its piney, green branches can leave behind an herbaceous fragrance on your fingertips. Multiculturally, Rosemary is a popular choice in many cooking recipes and has been praised for its health benefits since ancient times. Greek, Roman, Egyptian, and Hebrew cultures have coveted rosemary for its ability to improve memory, soothe digestive uses, and relieve muscle aches and pains.
Rosemary has also had great significance in spiritual practices throughout the ages. Since ancient times, it was also used to ward off evil spirits and nightmares. It was used during funerals rites to help those grieving remember their loved one and it has been used in rituals, along with sage, to drive out negativity from a space.
Rosemary, known scientifically as rosmarinus officinalis, has a woody, evergreen like the scent and is part of the mint family. The word Rosmarinus is from the Latin meaning "dew of the sea".  The sacred number of Rosemary is 129.