Mistletoe Meaning, Healing, and Magical Uses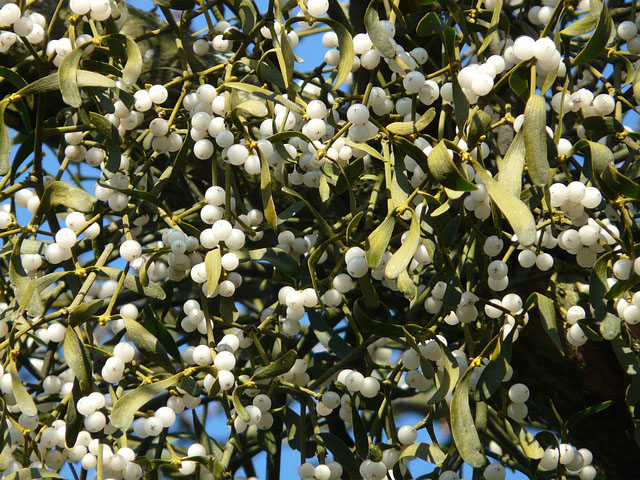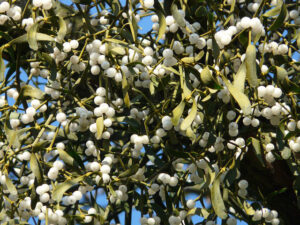 Welcome to the Masters' Grimoire of Magical Herbs page for Mistletoe. Here you will learn everything you've ever wanted to know about this herb including Mistletoe's magical uses, Mistletoe physical healing, and emotional healing properties, plus its use in meditation, Mistletoe lore and legends, and much more!
Introduction to Mistletoe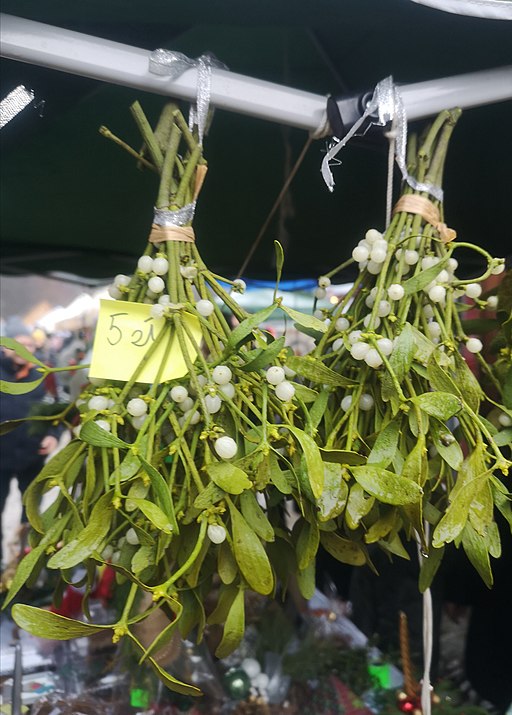 Mistletoe is the common name for obligate hemiparasitic plants in the order Santalales. They are attached to a host tree or shrub by a structure known as the haustorium. This is how they extract water and nutrients from the host plant. 
The name mistletoe once referred to the species Viscum Album (European mistletoe) It is the only species native to the British Isles and much of Europe. A separate species occurs in Southwest Spain and Southern Portugal, as well as Morocco, North America, and Southern Africa. 
European mistletoe has smooth-edged, oval, evergreen leaves that appear in pairs along a woody stem and waxy, white berries that appear mostly in clusters of two to six. Eastern mistletoe has shorter, broader leaves and longer clusters of ten or more berries. Mistletoe also blooms a red flower. 
The word 'mistletoe' is derived from the older form 'mistle' adding the Old English word tān (twig). 'Mistle' is common Germanic.  Further etymology is uncertain, but it could be related to the Germanic base for 'mash'.  The Sacred Number of Mistletoe is 17.
Notes from the Masters

Mistletoe isn't just for kissing under! This special herb is used in teas and tinctures to ease nervousness and anxiety. Drink in a tea for a calming alternative to lavender or mix up a cocktail around the holidays for a unique treat.hange master notes -->
~ Master Nicole