Lemon Vebena Meaning, Healing, and Magical Uses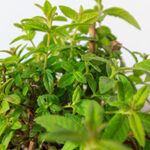 Welcome to the Masters' Grimoire of Magical Herbs page for Lemon Verbena. Here you will learn everything you've ever wanted to know about this herb including Lemon Vebena's magical uses, Lemon Vebena physical healing, and emotional healing properties, plus its use in meditation, Lemon Vebena lore and legends, and much more!
Introduction to Lemon Vebena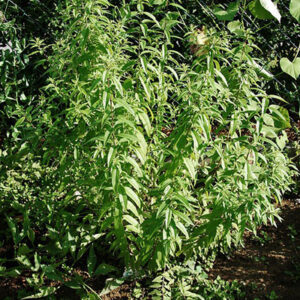 Also known as Beebrush, Yerba Louisa, and Cordon, Lemon Verbena is a native of South America.  It is a woody shrub and gets its name from its lemony fragrance.  The plant is has tiny violet flowers.  The initial use of the plant was as a food additive to bring out the lemony flavor.  It is particularly used for poultry and fish dishes, but has wide culinary applications  In addition, as you will discover here, it has some wonderful magical uses.
The scientific name for Lemon Verbena is Aloysia citrodora,  a member of the verbena family, Verbenaceae.  Lemon verbena is a perennial plant growing to about 7-10 feet hight.  The leaves when crushed are what emits the strongest lemon scent.
The sacred number of Lemon Verbena is 128.