Basil Meaning, Healing, and Magical Uses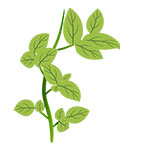 Welcome to the Masters' Grimoire of Magical Herbs page for Basil. Here you will learn everything you've ever wanted to know about this herb including Basil's magical uses, Basil physical healing, and emotional healing properties, plus its use in meditation, Basil lore and legends, and much more!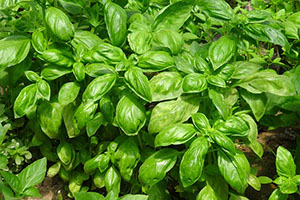 Basil is a widely used culinary herb around the world. The leaves are used fresh or dried to flavor meats, fish, salads, sauces, etc. In addition, it has been used as an important medicinal plant in various traditional and folk systems of medicines.
Basil, also known as Great Basil, is an herb in the mint family grown for its aromatic leaves. According to the Oxford English Dictionary, the term "basil" comes from the ancient Greek basileus, which means "king." (2) Basil's botanical name is Ocimum Basilicum. The genus word ocimum means "to be fragrant" in Greek, and basilicum, the species, comes from the Greek word basilicon, which means "kingly herb." (1)
There are 35 species of Basil, with countless cultivated variations. It is native to tropical regions including Africa, Asia, the Middle East, the Caribbean, and South America. According to early explorers, Basil was believed to be sacred and have mystical abilities. (1) Several myths and lore are associated with Basil, from being a plant of royalty, a poison, a cure, keeping away pests, a symbol of love, and more.
The sacred number of Basil is 80.