Aloe Vera Meaning, Healing, and Magical Uses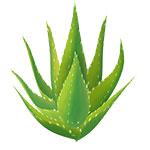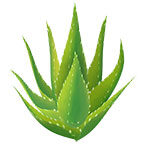 Welcome to the Masters' Grimoire of Magical Herbs page for Aloe Vera. Here you will learn everything you've ever wanted to know about this herb including Aloe Vera's magical uses, Aloe Vera physical healing, and emotional healing properties, plus its use in meditation, Aloe Vera lore and legends, and much more!
Introduction to Aloe Vera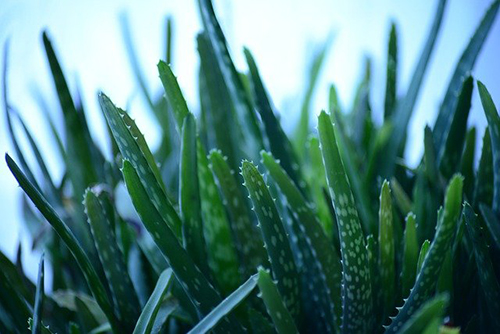 Aloe Vera is a succulent plant species of the genus Aloe. It has over 500 species and is widely distributed and considered an invasive species in many regions of the world. It is an evergreen perennial that originates from the Arabian Peninsula but grows wild in tropical, semi-tropical, and arid climates around the world. It is popularly cultivated for commercial products such as topical treatments. 
This species is also attractive for decorative purposes and does well as an indoor potted plant. 
Aloe Vera is a stemless or very short-stemmed plant that grows 60-100 centimeters tall. The leaves are thick and fleshy and green to grey-green with some varieties showing flecks of white on their upper and lower stem surfaces. The leaf is serrated and has small white teeth. The flowers are produced in summer on a spike up to 90 centimeters tall. Each flower is pendulous, with a yellow tubular corona.
The botanical name Aloe Vera is derived from Latin and also from Greek. Aloe means having an uncertain origin while vera means true. Common names use Aloe along with its region of distribution such as Chinese Aloe or Cape Aloe or Barbados Aloe. 
Aloe possesses feminine energy and is originally native to South and East Africa. It is considered a feminine plant and is closely associated with water and the element of water and the moon. The word "Aloe" in Sanskrit means Goddess. 
Notes from the Masters

"Aloe Vera juice can aid in regulating the digestive system. I started drinking it while pregnant as a safe way to ease stomach issues associated with my changing body. It also does wonders for the skin! Remember, always check ingredients or consult a doctor before trying new products!"
~ Master Nicole