Horehound
Meaning, Healing, and Magical Uses

Welcome to the Masters' Grimoire of Magical Herbs page for Horehound. Here you will learn everything you've ever wanted to know about this herb including Horehound's magical uses, Horehound physical healing, and emotional healing properties, plus its use in meditation, Horehound lore and legends, and much more!
Introduction to Horehound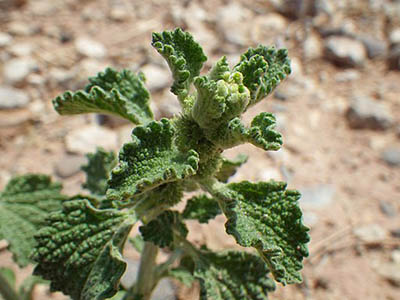 Horehound, commonly known as "white horehound" is a native of Europe and is a member of the mint family.  It has some interesting historical names, including bulls' blood, Eye of the Star,  one of my favorites, Seed of Horus (an Egyptian god), and Houndsbane.  In the magic of older times, "seed of horus" was code for using Horehound.  In the next section we explore that in detail.  
There is nothing in the history of the plant or its name that relates to "hounds."  Rather that part of the name is from the Old English word "hune" meaning simply plant.  The name come from Old English words for Downy Plant.  Pretty innocuous. 
This is a well known plant, Marrubium vulgare, that has a very bitter taste and was used as remedy for coughs for thousands of years.  It is still readily available for that purpose in preparation made in Europe. It is not approved for cough medicines made in the US as the FDA found insufficient evidence for its effectiveness.  However, the European medicines and candy are sold widely in the US.
 In addition to being an ancient cough medicine  it has been used in magic for centuries as a  guard against the evil spells of witches.  
The Sacred Number of Horehound is 20