Eucalyptus Meaning, Healing, and Magical Uses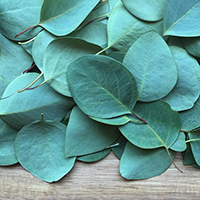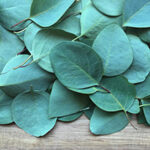 Welcome to the Masters' Grimoire of Magical Herbs page for Eucalyptus. Here you will learn everything you've ever wanted to know about this herb including Eucalyptus' magical uses, Eucalyptus physical healing, and emotional healing properties, plus its use in meditation, Eucalyptus lore and legends, and much more!
Introduction to Eucalyptus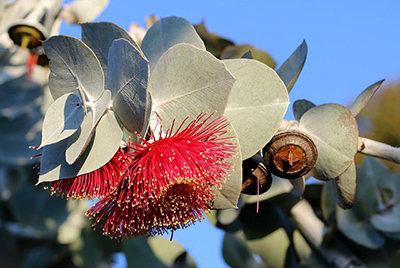 Eucalyptus has been used in Aboriginal medicine for hundreds of years alongside tea tree oil, witchetty grubs, and billy goat plums. The Aborigines used eucalyptus, or "kino" as they referred to it, to heal most wounds they encountered. When foreign surgeons saw the practice performed by Aborigines, they were amazed at how quickly wounds were healed and without any trace of infection. In magical practices, Eucalyptus is used in cleansing, protection, and healing spells and rituals. 
Eucalyptus originates from the Eucalyptus Tree, also referred to as the "Tasmanian Blue Gum." It is an evergreen tree native to the lands of Australia. Eucalyptus trees are the main source of nutrients for the native Australian animal, the koala bear. Each Koala eats approximately 200 to 500 grams of leaves per day. Eucalyptus leaves are toxic, but the Koala's digestive system is specially adapted to detoxify the poisonous chemicals in the leaves.