Guide to
Your Guardian Angel
and
Your Guardian Angel Crystals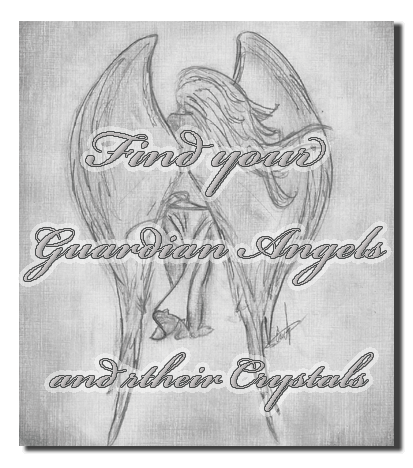 - art by Eric Grant
You have a Guardian Angel, in fact several. They are special angels that watch over you and encourage you to develop your spiritual well being and happiness. (Lower on this pages you will find a table that will tell you the name of your Guardian Angel, based on when you were born.)
There are numerous references to angels and guardian angels in Judaism, Christianity, and Islam history and holy books. The roots of the belief in angels seems to even predate these religions. Angels are real.
( NOTE: On this page are children's drawings of Angels. We believe that the "little ones" see them best.)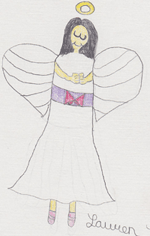 Both the Old and New Testament of the Bible are full of references to angels. St. Thomas Aquinas himself tells us that all people have guardian angels. Moses is told "My angel will go before you." The Gospel of Matthew speaks about the "little ones" each having a Guardian Angel.
It is possible to call on your Guardian Angel by name for guidance and support. Since many of the names come from old Hebrew and Middle Eastern texts, the names can be hard to pronounce. That's OK. You can say them anyway you like. Your angel will know what you mean. And, we have provided a common name for each angel.
It is also easy to use a crystal or stone of a certain color preferred by your angel to facilitate your communication. Angels are spirits, Beings of Light. Using a crystal that brings your angel's favorite light to them can only make it easier to communicate. A Guardian Angel crystal helps form and strengthen the bond between you and your angel. Guardian Angel crystals are not special crystals. Rather they are crystals of the color that is best liked by your angel.
On this page you will find your main Guardian Angel assigned to you at birth based on when you were born.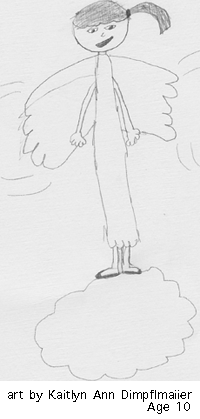 You can immediately find the crystals to use in contacting your Guardian Angel by clicking on the Crystal Color for that angel.
You will get a listing of all the crystals we have in stock that you might find suitable. A Guardian Angel crystal does not have to be only of the color listed. It is just one color. Your Guardian Angel might like several colors.
When you are "connected" with your Guardian Angel, find out if perhaps another color crystal would be better and use that. Our suggestions for Guardian Angel crystals is a place to start.
We also suggest you have several crystals of your Guardian Angel's color near your bed at night. It will encourage a close watch over you as you sleep.
We encourage you to explore the relationship with your Guardian Angel. You will find peace and happiness will grow as you do. Use your Guardian Angel crystal often. The more you use it, the more effective it will be.
.
  You may be wondering where this information comes from. The listing of the Guardian Angels and the date is from the "The Encyclopedia of Angels" by Richard Webster. He reports the list as being the names of the Schemhamphora angels. The same list is found in "Angel Magic" by Cassandra Eason. We most highly recommend this book published in 2010 by Lewellyn Publications. The crystal color for each angel is from research conducted by Eric Grant of The Crystal Vaults.