Manat – Arabian Goddess of Time, Destiny and Death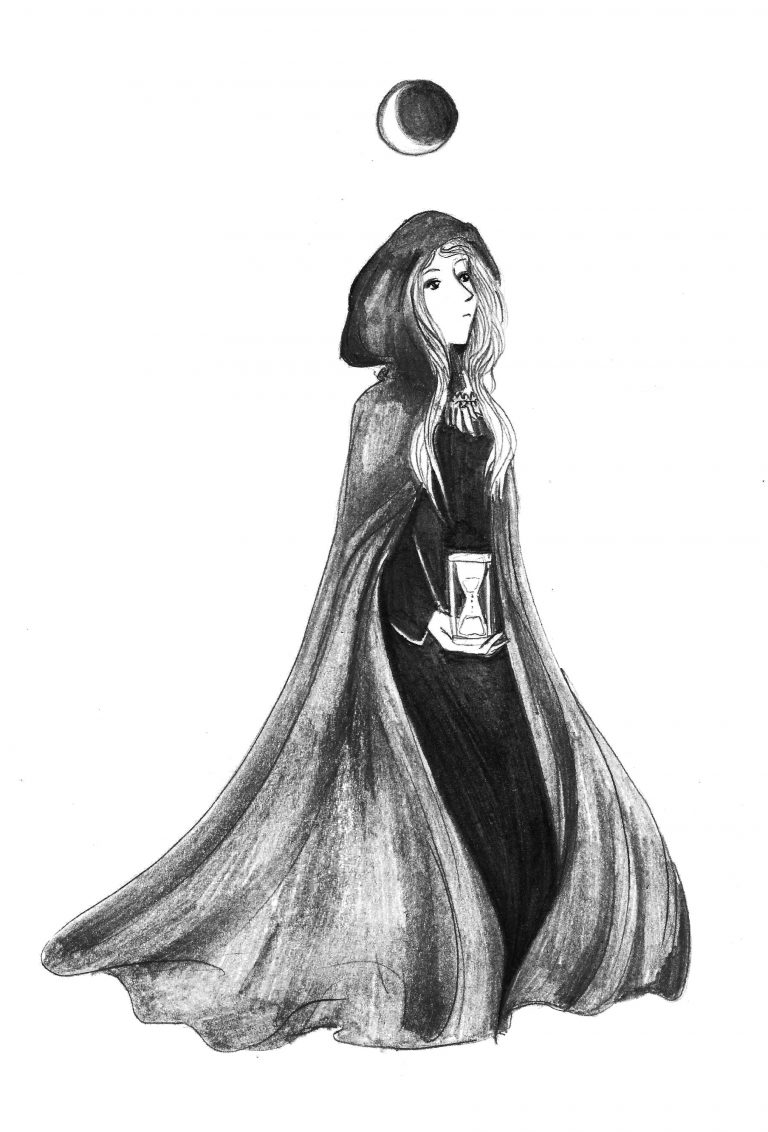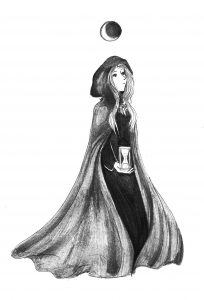 One of the Triple Arabian Goddess, Manat, (sometimes Manawat) forms a triad with Al-Uzza and Allat. Her name comes from the Arabic word "maniya" which means "fate, destruction, doom, and death", and from "menata" meaning "part and portion".
Manat rules the flow of time, and controls the destiny of humanity. Manat is a powerful sorceress that rules the mysteries of witchcraft, divination, life, and death.
Her symbols are the waning moon and black stones. She is the goddess of death, and to symbolize it she wears the waning moon above her head.
Manat is honored because the flow of time brings all of us a transition that we call death. But in life, she can bring you a world filled with magic, wisdom, and protection.
Jet, black tourmaline, and black onyx are perfect stones to represent Manat because they are all sacred to her for being black. Use them and her powers to help ward off evil or negative energies, lift depression, end unhappy relationships, and help with magic and spells.
– Jessica