Crystals for the Third Eye Chakra
Crystals For The Third Eye Chakra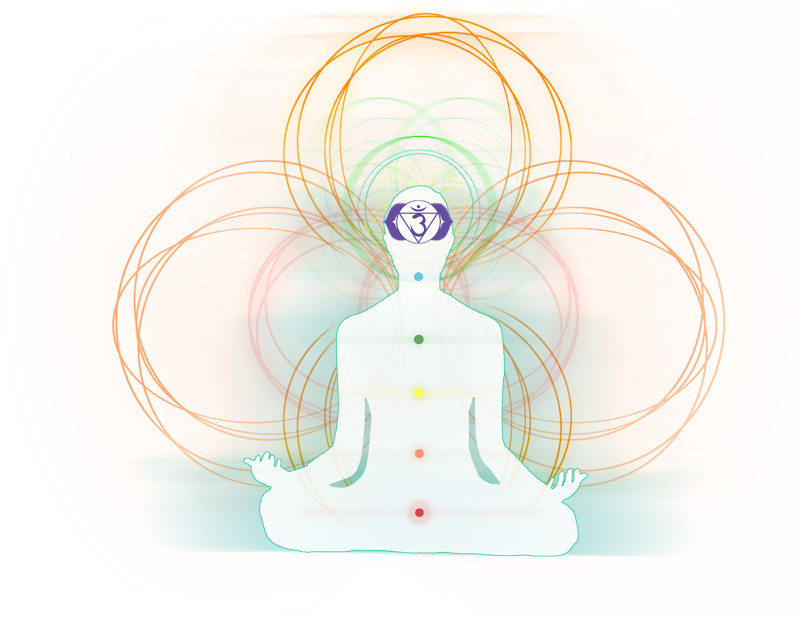 The third eye chakra is our true inner self, our consciousness. It is the center of perception and command and directs our sight and everyday awareness of the world. It balances the important and the unimportant, sorting meaning from data and impressions and commands the energy flow within the body. When the third eye chakra is in balance we can clearly see and understand the things around us. We are able to communicate with our internal thoughts better and our perception is higher. However, when it is out of balance or blocked you will find yourself confused, difficulty seeing clearly, and a hard time differentiating what is important and what is not. You may feel as if you do not have command of your thoughts. Physical symptoms can include headaches, ear aches, and vision problems. Fear not though, even if your third eye chakra is blocked or out of balance, indigo colored crystals can make it better.
Indigo is the color of an empty sky, of solitude, and reflection. It is a quiet color, one of mystery and wisdom, and judgment. Indigo is a soft color ray that is made for introspection, and crystals of this color can help you immensely in your quest for wisdom. Indigo is the color of virtue and maturity. The dark blue/purple crystals of indigo are used to treat imbalances of the third eye chakra. Meditate with an indigo crystal over your third eye to help alleviate blockages and imbalances.
Use Indigo Crystals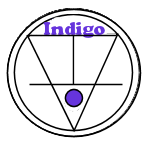 Indigo Crystals Bring You Wisdom, Truth, Dignity, and Spiritual Mastery
Indigo colored stones combine the intuition of the violet ray with the trust of the pure blue ray. They can help you find your way to a higher plane of consciousness. The indigo crystals are beautiful and powerful stones that will bring you reflexive awareness and comprehension of complex relationships. Indigo is also the color of judgment and long life.
Indigo Aura Quartz is very energizing on all levels, and can awaken all seven chakras, the energy centers of the body. The indigo hues in these crystal make them perfect for the third eye chakra. Indigo Aura Quartz is said to increase zest and enjoyment of life, and to dispel sadness. The rich hues of colors in this quartz are alive, dancing energy, ready to enliven your life, and add sparkle and magic to your day. Indigo Aura Quartz is also a Seeker Transformer Crystal. Seeker Transformers are talismans used when the desire is to find a way to transform a part of one's life to a more desirable state.
Like a crisp, dark winter sky, Iolite, in shifting shades of indigo, violet, and blue carries the spirit of journey, of dreams and intuition, of exploration and illumination. Iolite examines the inner path of the deep self. It assists in letting go of the belief that one needs to control inner experiences, and dissolves fear of the unknown or suppressed parts of the psyche. It increases the capacity to move forward, and allows for the understanding that the examination of one's wounds is the most direct path to healing. Iolite carries a violet-blue energy that activates and clears the Third Eye, opening communication and awareness from higher vibratory realms.
Indigo Aura Quartz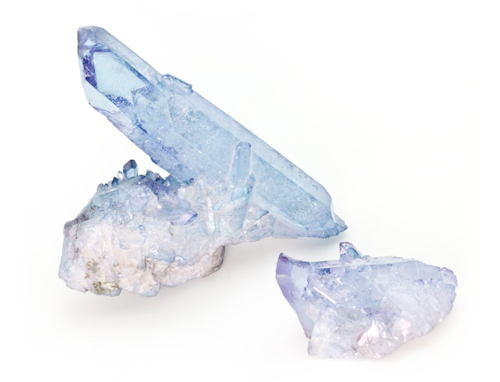 Indigo Aura Quartz brings you water energy. Water energy is the energy of stillness, quiet strength, and purification. It embodies potentialities unrealized. It is yielding, formless, yet powerful.
What Authors Say About Crystals

Judy Hall suggests Azurite…
Azurite guides psychic and intuitive development. It urges the soul toward enlightenment. It cleanses and stimulates the third eye chakra and attunes to spiritual guidance.

Cassandra Eason recommends Lepidolite…
Lepidolite has soft nurturing energies that connect us to our inner being and helps us to love ourselves. It is recommended for the third eye chakra.

Robert Simmons advocates Lithium Quartz…
Lithium Quartz is an awakener of consciousness. Its stimulation of the third eye chakra can bring forth vivid inner visions.

If the third eye chakra becomes out of balance things can start to become less clear. You may feel out of sorts, confused, and unconnected with your inner self. When in balance you can start to see things more clearly, our perception is higher, and we can start to sort through the things in our lives. If you find that your third eye chakra is blocked or in need of balancing, we suggest using beautiful indigo colored crystals. Specifically, we recommend using Indigo Aura Quartz or indigo Iolite. You can also try crystals other authors have suggested such as Azurite, Lepidolite, and Lithium Quartz.

Stones of the New Consciousness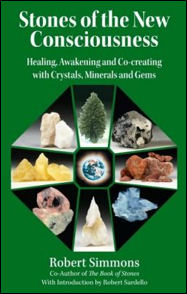 Stones of the New Consciousness
Simmons, Robert
(Berkely, CA:
(North Atlantic Books 2009)