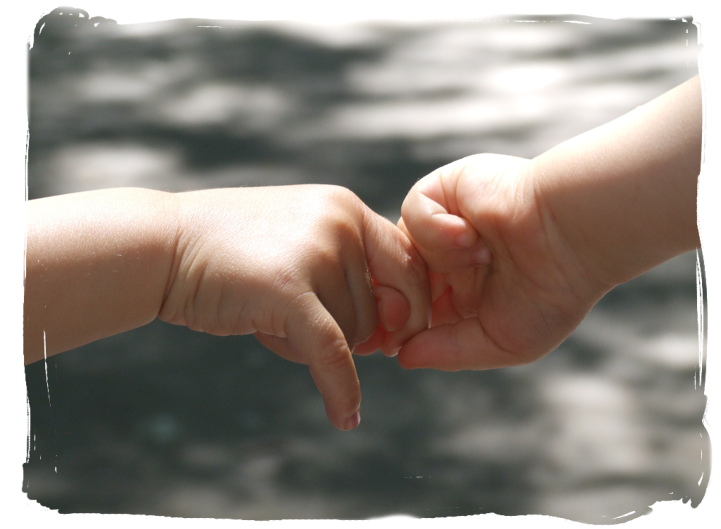 Life is full of ups and downs. Sometimes the downs seem to outlast the ups and it can be hard for us to see the light on the other side of the tunnel. There are many times we need more strength in our lives. If we lose our jobs, end a relationship, or need to make a necessary change, strength is an attribute we may need a little more of. Even the strongest warrior has times of weakness. There is no shame in needing a helping hand to lift yourself back up, brush yourself off, and carry on. In tough times, when we could use just a little more strength to pull us through, crystals can be there to help.
When we are seeking to increase our strength, we can use the special energetic red and joyful orange rays combined in scarlet colored crystals. Scarlet colored crystals are not just powerful gems for emotional strength but provide enhancement to physical strength as well. They are the crystals of victory, success, and skill. When your challenge is physical, and you need to focus and multiply your physical strength and stamina, a crystal with the scarlet ray of influence can work in your favor.
Use Scarlet Crystals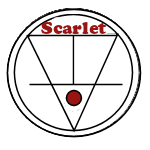 Scarlet Crystals Bring You Strength, Vitality, Willpower and Dedication
In feats of either emotional or physical strength, we always recommend scarlet colored crystals. Scarlet brings you Fire Energy, which is the energy of strength and dedication in Feng Shui. The fire element like the others, is essential for life. You need its energy and zest to be fully engaged in life and love. Athletes, soldiers, workers, and all for whom physical strength is vital can benefit from the rays of a scarlet crystal. Workout efforts can be enhanced and an overall increase in vitality will be observed with careful use of scarlet crystals as well.
An excellent crystal for inner strength is Red Amethyst. The Red Amethyst with its addition of Hematite, is producing a crystal cluster that brings the amethyst the additional energy of courage, tenacity, inner strength, romance, and passion. It seems to be a stone useful for repairing damage from wounds to someone's sense of worth. If you are recovering from a damaged relationship, this is the strength you need. It can also be specifically used to cure apathy and to help you get things done by boosting your inner strength.
The scarlet enhancing rays in Agate such as Crazy Lace Agate  are excellent talismans for inner strength. Metaphysically, Agate has a lower intensity and vibrates to a slower frequency than other stones, but is highly regarded as a stabilizing and strengthening influence. Legends claim Agate to have the power to secure the wearer from danger and to protect children from falling, and to endow their owners with strength, courage and the ability to heal fears.
Red Amethyst is an action crystal cluster of strong energy that builds fearlessness, fosters action, and promotes productivity. It will keep you on an exercise program, for they have the strong rays of physical energy and as Seeker crystals help you find what you are seeking. As transformers, Red Amethyst crystals have the Earth energy to focus your efforts to change your life and environment.
Agate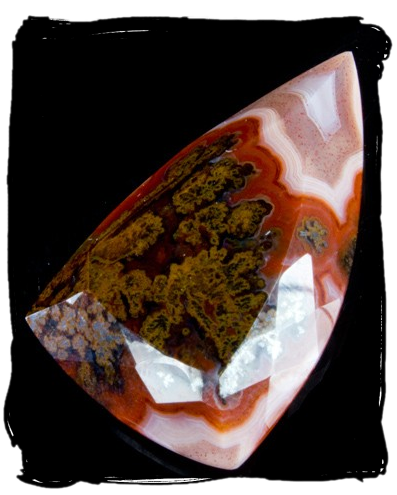 The layered bands of microscopic quartz in Agate may appear delicate, they are actually very strong. Agate is excellent for balancing emotional, physical and intellectual energy, and in harmonizing Yin and Yang, the positive and negative forces of the universe. It is a Seeker Transformer Crystal. Seeker Transformers are talismans used when the desire is to find a way to transform a part of one's life to a more desirable state.
What Authors Say About Crystals

Margherita suggests Tiger's Eye which has strong energy to build leadership and authority.
Tiger Eyes is a strengthening stone. I stand strong and am willing to express myself without fear. I use inner strength to move me in the direction I choose. As a warrior I am strong and patient, waiting for correct timing of rapid action.

Michael Gienger recommends Hematite which is a memory enhancer and an aid to clarity of thought and control of stress.
Hematite strengthens the will and makes us aware of unfulfilled desires. It bestows vitality and dynamism in our life. It also encourages the ability to survive, in the sense of a permanent further development towards better conditions.

Judy Hall advocates Red Spinel which is a crystal of physical energy, vitality, and protection.
In addition to carrying the generic properties of Spinel, Red Spinel stimulates physical vitality and strength. It arouses the kundalini energy, opening and aligning the base chakra.

When seeking to increase your emotional inner strength or even your physical strength, the powerful combination of orange and red rays inside scarlet colored crystals can aim to help. We recommend such crystals as Red Amethyst and Crazy Lace Agate to aid in boosting your strength. You can also try crystals that other authors have recommended such as Tiger's Eye, Hematite, and Red Spinel.

Crystal Power, Crystal Healing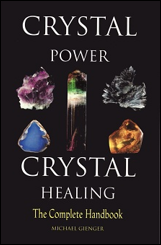 Crystal Power, Crystal Healing
Gienger; Michael
(United Kingdom:
Blanford 1998)
The Encyclopedia of Crystals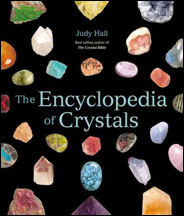 The Encyclopedia of Crystals
Hall, Judy
(Beverly, MA:
Fair Winds Press 2007)