Crystals For Luck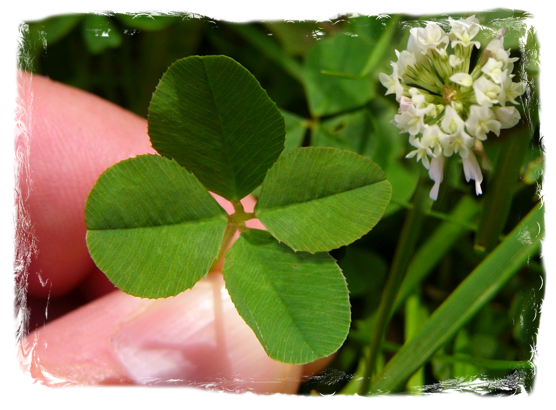 Luck is an interesting topic to talk about. It seems as if some people completely believe in the power of good luck and the curse of bad luck, while the other half seem to laugh them off and chalk everything up to fate. Luck is a funny thing because they say either you have it, or you don't. But what if you could harness it a little better than that? Have you noticed truly lucky people seem to have some sort of talisman or good luck charm? The group that doesn't believe in luck may laugh it off but often notice, those people seem to be far luckier than they are. What kind of charm are those people missing? They are missing the power of crystals.
Bringing luck into your life can be aided by the use of violet crystals. Like the sleepy, misty time of year that produces its rays, violet is the color ray of intuition, dreams, nobility, and luxury. It inspires awe, and invites a feeling of mystery and magic, reminiscent of the mystery and magic of life's rejuvenation and renewal. Violet color rays are powerful aids in interpreting our dreams, inspiring us to great deeds and accomplishments, and putting the magic back in our lives and relationships.
Use Violet Crystals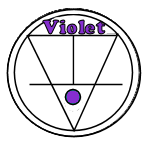 Violet Crystals Bring You Intuition, Magic, Dreams, and Imagination
A powerful dark violet crystal is just the trinket you need to boost the good luck in your life. A faceted, translucent and vibrant dark violet crystal is magic on a higher plane. Dark violet is the true color ray of good luck. Luck is a dream manifested. Dark violet is the color ray that connects dreams and reality. Dark violet crystals have special powers. They are the dream crystals. They are the windows to the soul and the world beyond our ordinary understanding.
To improve your luck we recommend dark violet Amethyst. Amethyst has been highly esteemed throughout the ages for its stunning beauty and legendary powers to stimulate, and soothe, the mind and emotions. Amethyst protects against psychic attack, paranormal harm or ill-wishing, and returns the energy back to the universe after being transformed into positive, loving energy. To increase this power and attract good luck, draw an image of the sun and the crescent moon over an Amethyst in lavender incense smoke.
Another crystal that can be used to enhance your luck is Sugilite. Sugilite is used to focus and amplify the Universal Life Force to remove unwanted negativity and give you a feeling of self-confidence and inspiration. We suggest you always carry one with you! Sugilite is a Seeker Energizer and the energy from this crystal will focus and multiply your desires and efforts to point to a path to that which you seek.
Amethyst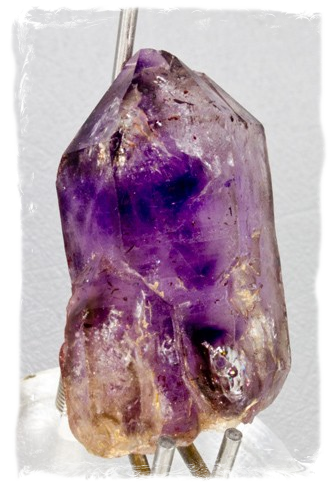 Amethyst a Seeker Transformer Crystal. Seeker Transformers are talismans used when the desire is to find a way to transform a part of one's life to a more desirable state. In darker shades, amethyst are particularly helpful in artistic endeavors in which new, original results need to be created using the tools and methods of previous times. Amethyst is often used as the Artist's Stone, the Composer's Stone, the Inventor's Stone, the Poet's Stone, and the Painter's Stone. Amethyst brings the natural power of creativity to us. It helps us visualize, create, and invent. Amethyst stimulates your creativity.
Sugilite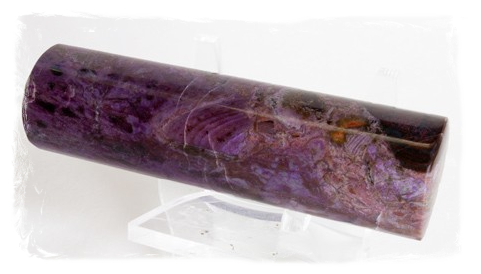 Sugilite is a Seeker Energizer Crystal. These crystals' energy structure will focus and multiply your desires and efforts to point to a path to that which you seek. The Seekers are powerful, numerous, and very useful crystals that will help you be successful in starting a new effort. The Seeker crystals help you to discover new opportunities and to achieve new goals. These are the fresh start crystals; the crystals of new beginnings and new discoveries. Energizers, like this Sugilite, are mostly opaque and function like batteries. They augment your energy during periods when you are not at your peak.
What Authors Say About Crystals

Judy Hall suggests Peach Aventurine which is a stone of optimism and good luck.
Peach Aventurine is a lucky stone that opens the door to new possibilities and promotes making the most of opportunities, encouraging creativity and well-being. When it has silver flecks in it, it enhances the flow of healing energy from Mother Earth through the body, balancing yin and yang.

Philip Permutt recommends Onyx which is a stone for banishing grief, enhancing self-control and wise decision making.
Onyx is good for decision-making. It also brings luck and happiness in the home. It can also help grief and lack of self-control. Onyx helps you take charge of situations and brings you a good balance for yin-yang.

Michael Gienger advocates Sunstone which is an incredibly effective barrier against misfortune.
Sunstone helps us discover and live out our own inner nature. It helps us to affirm our lives and to allow our strong points and 'sunny sides' to shine. Sunstone brings back the belief in luck and happiness and the 'benevolent gods'. It also encourages optimism and a desire for action.

When looking to bring a little more luck in your life, dark violet crystals can help. They are often revered as magical and can help aid in our creativity and bringing our dreams to life. What is luckier than that? For enhanced luck and an extra bit of magic in your life we recommend Amethyst and Sugilite. You can also try some of the crystals recommended by other authors such as Peach Aventurine, Onyx and Sunstone.