Crystals For Imagination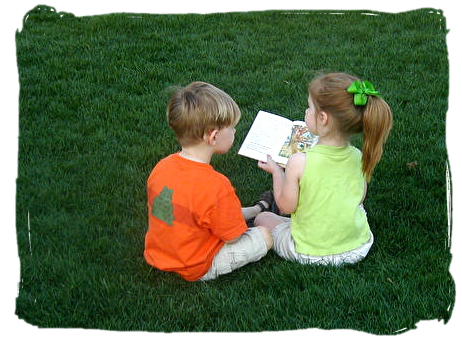 Imagination is the spark to our creativity and even our happiness. As children our imagination is far stretching, with imaginary friends, forts, fairies and unicorns filling our minds. However, as we grow up we can sometimes lose the magic that made those times so special. Having an active imagination can directly be related to optimism in our lives. We can see the possibilities that others do not. An active and flourishing imagination is also important for creativity. Artists, musicians, photographers, designers and more need an active imagination in order to envision and act other the things they create. If you imagination has been dormant for a few weeks or even years, do not distress. You can reactivate it again with the magic found in crystals.
If you have read anything about crystals you may have heard about the special powers of violet crystals. Often referred to as having magical powers, violet colored crystals can be key in opening up your imagination once again. Violet inspires awe, and invites a feeling of mystery and magic, reminiscent of the mystery and magic of life's rejuvenation and renewal. It is also the color of music; it stirs us, transforms us, and connects us in seemingly mysterious ways to our dreams, our past, and ourselves.
Use Violet Crystals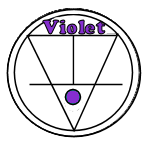 Violet Crystals Bring You Intuition, Magic, Dreams, and Imagination
While violet crystals focus on inspiration and intuition, and dark violet crystals bring us the powers of magic and dreams, it is within the lighter shades such as lavender that your imagination will begin to show. Crystals that are lavender contain the rays that aid us in the wisdom of self that violet provides, but they are more focused on our feelings and understanding our hidden yearnings. These are the crystals of the free, unfettered intellect and the unfettered heart.
A beautiful and unique crystal with highlights of lavender is the Spirit Quartz. What makes the crystal so unique is it was just recently discovered in 2001 and only found in the Magaliesberg Mountain region of South Africa. Spirit Quartz embodies the red-violet ray that connects both time and color, of beginnings and endings. It tempers the fiery red ray with the intuition of the violet ray, bringing passion and imagination, emotion and logic. It stimulates creativity and is particularly helpful in artistic endeavors. Light Amethyst helps us peer into our souls and see ourselves as others see us. It is the ray of self-esteem and self-knowledge. Spirit Quartz are a sight to behold and the powerful rays and vibrations they offer will be apparent as soon as you hold one in your hands.
Spirit Quartz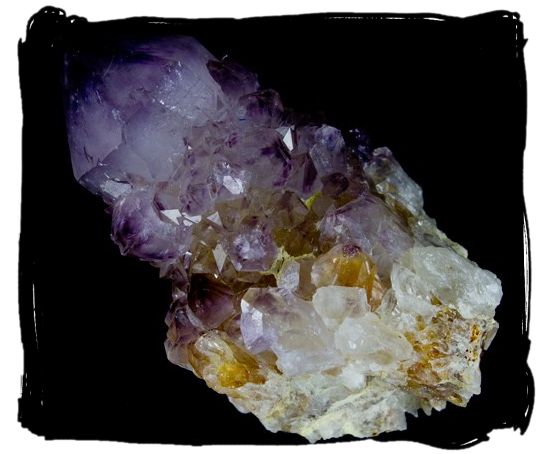 Spirit Quartz is one of nature's gifts to all of us. Spirit Quartz brings us a very dynamic and joyful energy that should be a part of everyone's life. Joy is a rare commodity in today's world. We often get so caught up in the mundane daily grind that we forget the true wonder of life.
What Authors Say About Crystals

Michael Gienger recommends Dioptase which is used for healing efforts involving the Heart Chakra.
Dioptase enlivens the imagination and the ability to use the imagination creatively. It stimulates creativity, engenders abundance of ideas and makes it easier for them to be translated into action.

Ulexite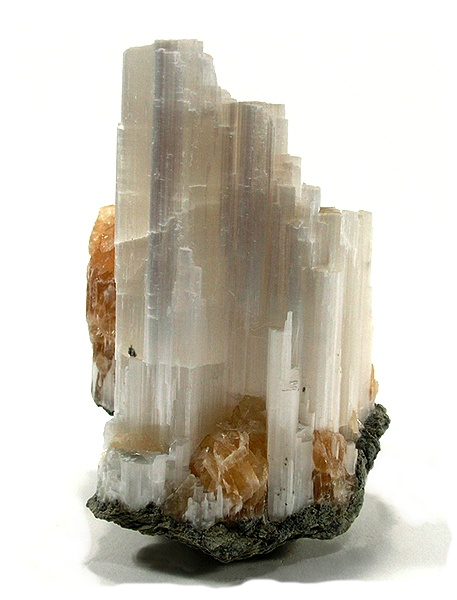 Robert Simmons suggests Ulexite which is a stone of far vision.
Imagination is the key to creativity, and Ulexite is a stimulant for both. As it activates the third eye, images and visions of all types begin to float up from deep within the psyche. One is advised to pay close attention to these and to record as many as possible.

We may look at the children around us or in our life and marvel at their wildly active imagination. We may even miss having such an optimistic and carefree outlook on life's situations that imagination can bring. If you're an artist of any kind such as a musician, painter, photographer, or designer, an active imagination can be essential to your craft. In order to expand or reactivate a dormant imagination, we suggest using lavender colored crystals such as Spirit Quartz.You can also try the crystals that other authors have recommended such as Dioptase and Ulexite.