You've reached a page about a Mansion of the Moon! The Mansions of the Moon are the 28 divisions of the Zodiac visited by the moon in its 28-day orbit of the Earth. Each Mansion brings a special energy to the Moon. If you want to track the Moon and understand its effects on your spirit and life – get your Daily Crystal Horoscope kit.
Is Today Your Birthday?
In Crystal Moon Astrology, you are "born again" every year! While you are someone stuck with the birth chart in traditional astrology, and subject to whatever fate the far planets might have, you are not so stuck as you might believe.  The Moon is a much closer, brighter, and more influential heavenly body.  The good news for most of us is that each year its location in the Zodiac on the anniversary of our birth has tremendous influence on the coming year of our lives.  So regardless of where it happened to be when you were born, the Universe and your life evolve.
So if the Moon is transiting the Mansions of the Wind you have an unusual year ahead. You will find that you adapt easily t0 change.  You will find you can change your mind and move on when you need to.  You will find you can change things in your life and the change actually works.  The Universe is behind you this year when you decide to do things differently..  Use this year to make changes you want to make.  And use special Mansion of the Wind crystals, essences, candles and grids to make your changes stick.
If you would like to learn much more about the Mansions of the Moon and your special one, join us in the Crystal Inner Circle where we explore all the Mansions and the crystal energy they bring to our lives.  Learn more here 
SPECIAL OFFER
Would you like to try out some of the Mansion of the Wind items for yourself? Now you can at a special price! Add the Mansion of the Wind Crystal Candle, Crystal Kit, Crystal Elixir, and/or Crystal Grid to your cart and use discount code WIND25 to save 25% OFF INSTANTLY!
Mansion of the Wind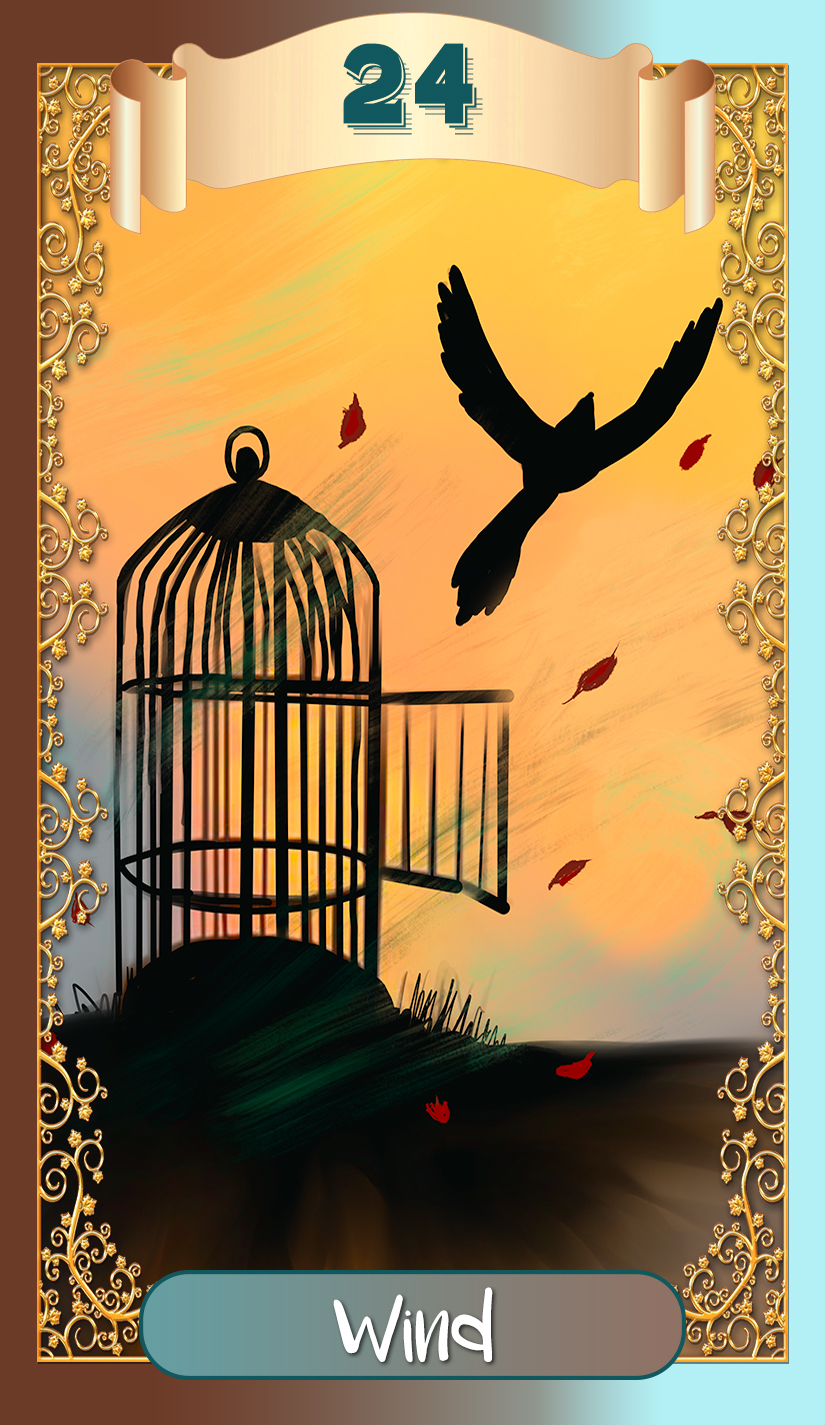 The Mansion of the Wind is a Mansion of change, perspective, and adaption. It is a Mansion that provides flexibility and new experiences. It is a time of transition. Change is difficult for humans, and most animals. Most of us are all creatures of habit and when we have worked to get our lives, our homes, and our spirits "just so" we do not like them disrupted. We do welcome a cool breeze on a hot day, (minor variations ) but the gales of windstorms (major disruptions to our lives) are never welcome.
Those born while the Moon is in the Mansion of the Wind are the agents of change and those that seek it out (See: What Mansion were you born in?). They constantly try new things like a new way to drive to work. They seek different perspectives and are mentally adaptable. They enjoy meeting new people who give them new ideas. They are outgoing people, and friendly. They have a high dose of self respect and are not afraid to be unconventional. They tend to live and think "outside the box".
When the Moon transits this Mansion, it is time to be a bit more flexible in your life and to take a chance or two on a new experience. With a strong belief in yourself and the benign nature of the Universe today, try something different and make an effort to take it on with a healthy dose of adventure. There is always room for better in the life of good enough. Today just look in a few areas of your life and see if perhaps there is a "better" around a corner somewhere.
Mansion of the Wind Products
Mansion of the Wind Candle
This is a crystal energy candle developed for augmenting the energy of the Moon as it transits the 24th Mansion of the Moon, the Mansion of the Wind. It is infused with the soothing scents of Bamboo and Coconut. This candle has been specially formulated by our Certified Crystal Alchemist to bring you change, transitions, and new ways of life. While you can use it all month, it will be particularly powerful during the time the moon is visiting the 24th mansion. Shop Now >>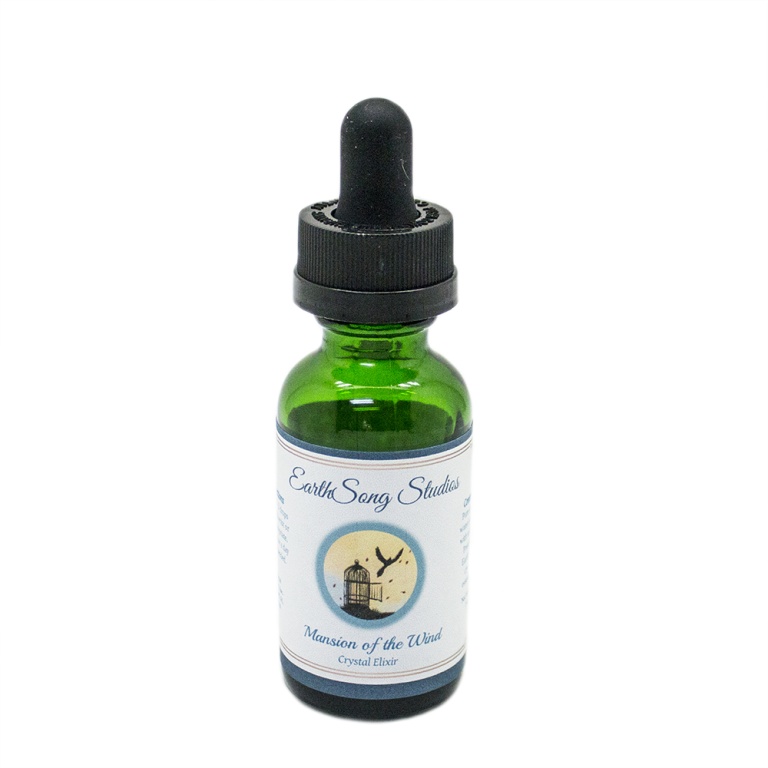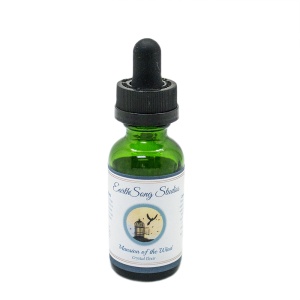 Mansion of the Wind Elixir
This elixir is made of Rutilated Quartz, Howlite, Blue Chalcedony, Prehnite, and Clear Quartz. It is formulated to help you become more flexible to adapt to the changes that life brings. Most of us are all creatures of habit and when we have worked to get our lives, our homes, and our spirits "just so" we do not like them disrupted. We do welcome a cool breeze on a hot day, (minor variations ) but the gales of windstorms (major disruptions to our lives) are never welcome. Shop Now >>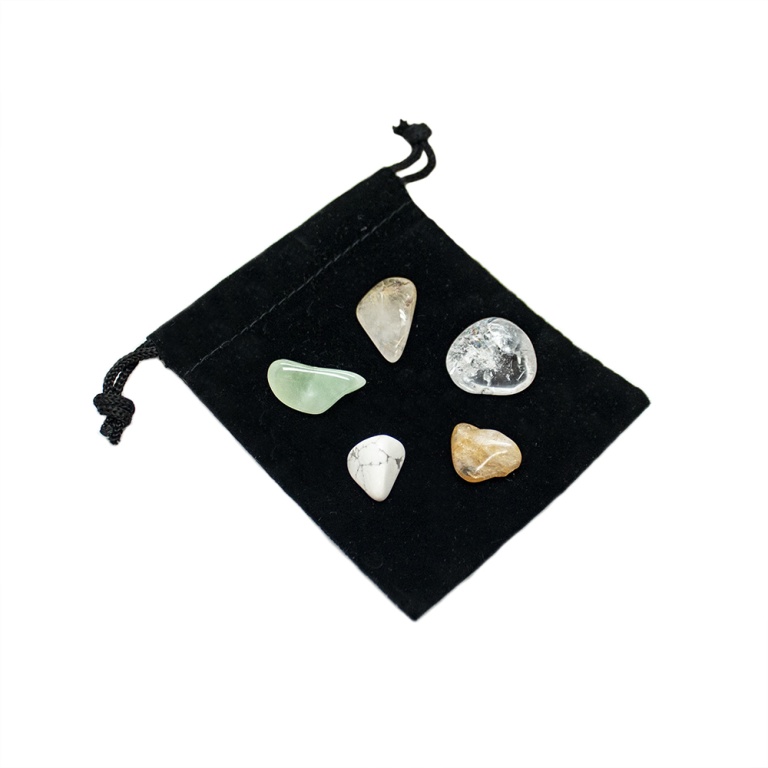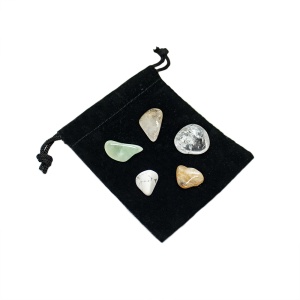 Mansion of the Wind Crystal Kit
This crystal kit has been specially designed by our Certified Crystal Alchemist to bring you the energies of the Mansion of the Wind to your life. It is primarily used each month as the Moon visits the 24th Mansion of the Moon, the Mansion of the Wind. It contains a set of Rutilated Quartz, Howlite, Blue Chalcedony, Prehnite, and Clear Quartz Stones. Shop Now >>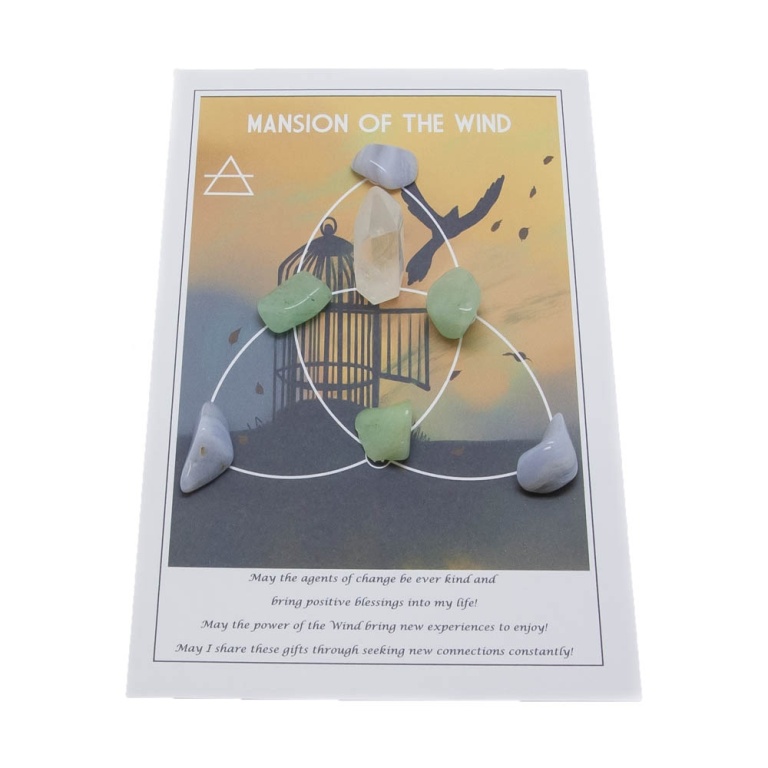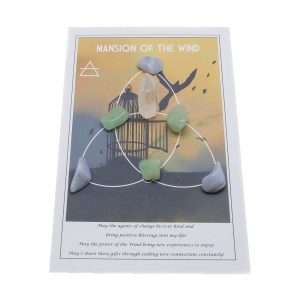 Mansion of the Wind Crystal Grid
Set up the Blessing Grid of The Mansion of Wind to help you become more flexible to adapt to the changes that life brings. The crystal and stones amplify and empower the Blessing bringing it to you and your home. It is primarily used each month as the Moon visits the 24th Mansion of the Moon. The Focus stone is Clear Quartz. Way stones are Green Aventurine and the Desire stones are Blue Lace Agate. Shop Now >>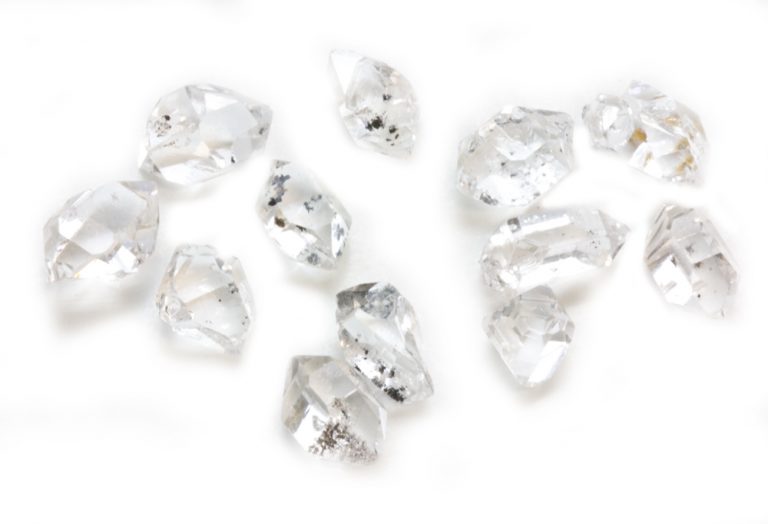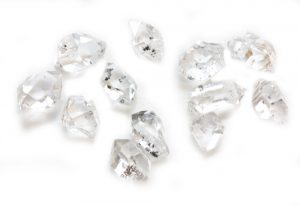 Herkimer Diamond
Herkimer Diamonds are powerful tools for astral travel, dimensional shifting and other explorations into expanded reality. Herkimer Diamonds are powerful stones that bring the energy of change, newness, and self assurance. The power to change successfully is in the nature of these crystals as they bring a constantly shifting perspective to any issue. By using Herkimer Diamonds while meditating, you can make this connection and discover the power of the Mansion of the Wind. Shop Now >>