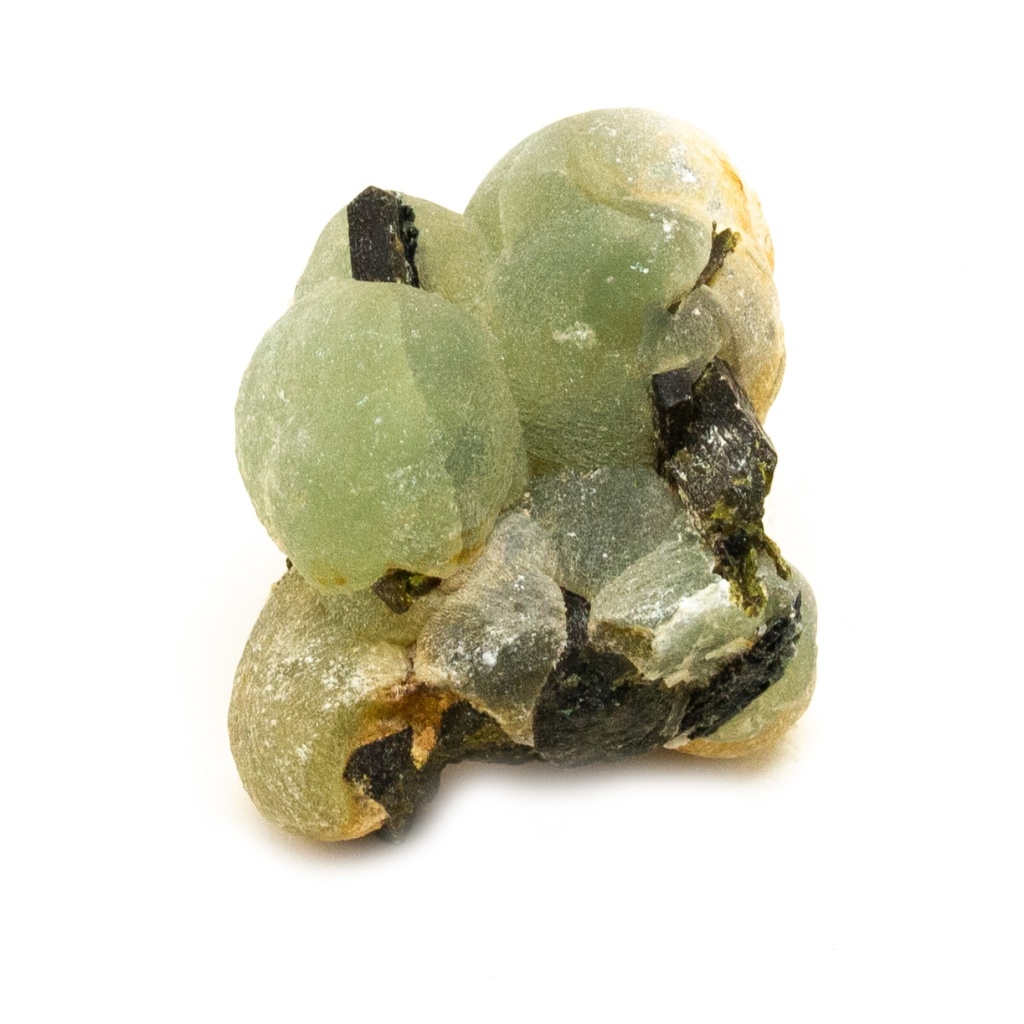 I Ching, The Book of Changes
The I Ching, usually translated as Book of Changes, is an ancient Chinese divination text and among the oldest of the Chinese classics. With more than two and a half millennia's worth of commentary and interpretation, the I Ching is an influential text read throughout the world, providing inspiration to the worlds of religion, philosophy, literature, and art. It is composed of 64 hexagrams that offer insight into issues, directions in life, problems, ways of life, decisions, and other concerns of those that consult it. It is one of the most powerful oracles known.
The Almanac of Gaia is an application of the I Ching to identify the dominant energy of a particular time in a year. The I Ching is consulted on the Summer Solstice each year in a ceremony that products the prevailing energies through the I Ching hexagrams for each week. It is a great asset and one of its benefits is that it helps us know which crystals will be the most effective.
We are going to explore each of the I Ching cards on Thursdays. You can use these articles to consult the I Ching yourself (instructions are easily found on the internet). And you can use it to more fully benefit from the Almanac of Gaia.
Hexagram 3: Getting Started
This hexagram centers around gathering resources, being prepared, and difficulty. When this hexagram appears, things may be getting off to a rocky start in a new endeavor or project, but you need to keep yourself focused and optimistic.
Now is the time to gather the facts and find a thoughtful and realistic solution to the problems that you are facing. You can increase the chances for success by enlisting the aid of others with the expertise you need. See the advice here.
This hexagram is associated with three of the Guides of the Crystal Reference Guide. Explore these guides when this hexagram appears in your divinations.
Crystals for Artistic Inspiration
Inspiration can strike us at any moment. We could be in the shower, watching a public speaker, or lying in bed. Sometimes though, the inspiration doesn't come or manifest in the ways we wish it would. When you are an artist this can be especially difficult. In any artistic avenue whether it be writing, painting, singing, sculpting, etc. inspiration is usually the first step.
So what happens when that first step seems so far away? You may not be surprised to learn that crystals can help you along your artistic journey. They can serve as inspiration, muses, and give you just the boost you need to become inspired again and make beautiful creations.
If you have studied anything about healing crystals, even just a little bit, you may know that amethyst colored crystals are usually known as the artist's stone.
Pure Amethyst is the color of creativity. As the world begins to cycle through a time of renewal once again, creating the means for the rapid growth of the new spring, we too prepare for new creations by allowing a quiet time of reflection and insight. Amethyst rays are particularly helpful in artistic endeavors in which new, original results need to be created using the tools and methods of previous times.
Crystals for Awakening
An awakening can be described as an act or moment of becoming suddenly aware of something. It can also be defined as something coming into existence or awareness. What this something is depends completely upon you as achieving an awakening can foster many different forms. You may be searching for a spiritual awakening to renew, revitalize, and became aware of your spirituality once again. You could also be seeking an awakening of your soul or desires, to understand yourself and get reacquainted with the core of who you really are.
If you need an awakening in your life, crystals are here to assist you. The best color to aid you in your venture of awakening an aspect of your life are olive colored crystals. When the vibrant green rays of growth combined with the yellow of pure sunshine, the powerful color ray of olive is produced. The combination awakens us to the possibilities that are rapidly developing.
The pure color of olive helps focus and enhance our early efforts to seek wisdom, lighting our path to understanding. Olive is the color ray of receptiveness to new meanings and ideas. Olive colored crystals are excellent to help you at the beginning of a search for knowledge and enlightenment. It is the color of the acolyte, the apprentice, and the assistant. Olive crystals also bring you wood energy which is the energy of awakening and meaning.
The olive rays of awakening shine bright through Prehnite crystals. Prehnite crystals can help focus and enhance your efforts to seek wisdom, lighting your path to understanding. Olive is the color ray of receptiveness to new meanings and ideas.
Crystals for Change
Change in life is inevitable; whether it be moving to a new house or city, starting a new job or ending your current one, starting a new relationship or losing one, or breaking an old habit. It can bring feelings of excitement and adventure but can also bring feelings of fear, frustration, irritation, nervousness, and isolation as your routine is disrupted and a new one begins.
While professional help is important in severe cases, the use of crystals can be very beneficial in dealing with the feelings associated with change. The energy of crystals can resonate with and reinforce specific energies inside of you. What you are searching for is already there and the healing energies of crystals can help you find it.
Olive colored crystals are recommended for you through the journey of any changes you may be going through. It can help you seek wisdom, find hope through distress, and regenerate your sense of balance and well-being.
Olive Opal is amorphous. That means it has no crystalline structure. It is composed of silicon dioxide and therefore is a Transformer Crystal. Transformers crystals have the earth's power to help us change our lives in some manner. Transformers are an extremely important class of crystals. Efforts to change our situations, our prospects, our health, our relationships, our outlook, and ourselves can all be enhanced by using a Transformer talisman.
Transformation is a key use of crystal energy and power. Many human activities are aimed at transforming ourselves into something more desirable, more employable, happier, or more capable. Many people are searching for a better life, and know that transforming themselves is a necessary first step.
Olive Opal assists in releasing blockages of communication and letting the user handle pressure more serenely. They also endorse harmony and education.
The I Ching is a powerful oracle. When you consult it, as we suggest you learn to do, it will point you in the direction you seek. And as you do, the Almanac of Gaia and these articles will show you how to use crystals to smooth your journey as the I Ching indicates.