Wormwood Meaning, Healing, and Magical Uses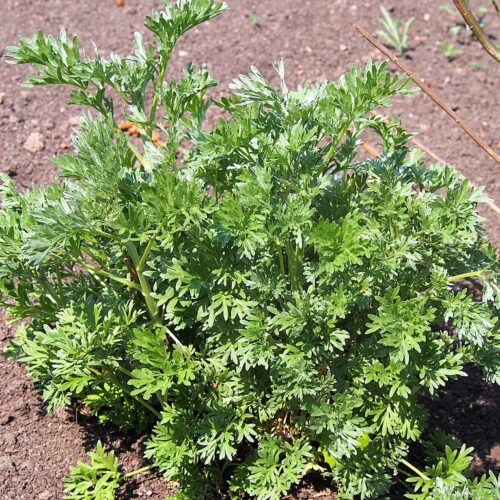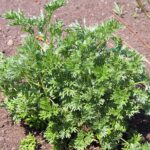 Welcome to the Masters' Grimoire of Magical Herbs page for Wormwood. Here you will learn everything you've ever wanted to know about this herb including Wormwood's magical uses, Wormwood physical healing, and emotional healing properties, plus its use in meditation, Wormwood lore and legends, and much more!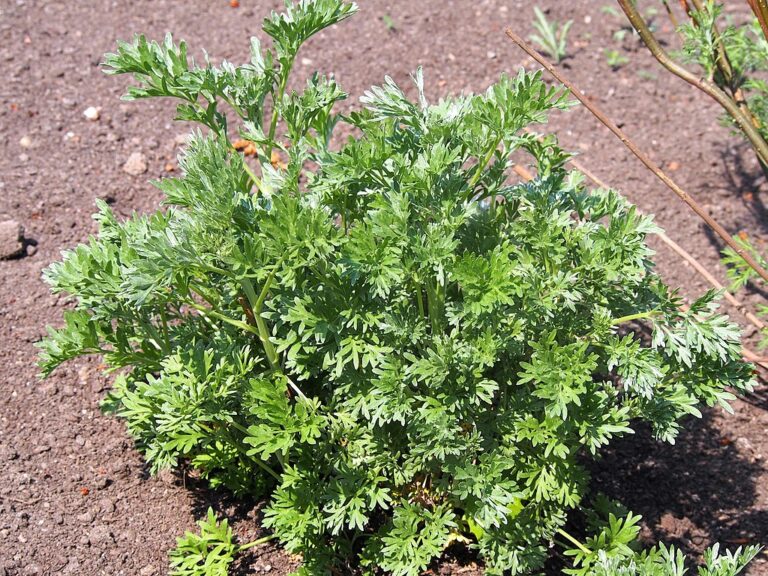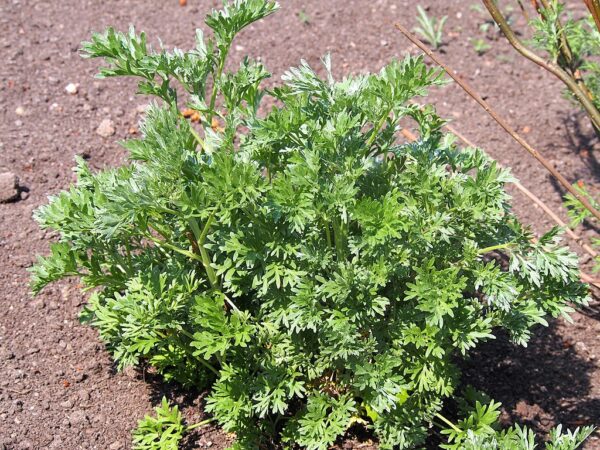 Wormwood is also known as absinthe, absinthium, absenthe wormwood, mugwort, wermout, wermud, wormit, and wormed. Artemisia absinthium is a species of Artemisia and is native to temperate regions of Eurasia and North Africa. It has been widely naturalized in Canada and the northern United States. It is grown as an ornamental plant and is also used as an ingredient in the spirt absinthe and some other alcoholic beverages. 
Wormwood is a herbaceous perennial plant with fibrous roots. The stems are straight and grow to about 2 feet to 3 feet. It is tall and grooved and branched. It is usually silvery green. The leaves are spirally arranged, greenish-gray in color and white below with silky silvery-white trichomes. The flowers are pale yellow, tubular, and clustered in spherical bent-down heads. Flowering occurs from early summer to early autumn. Pollination is anemorphilous, meaning the pollen is distributed by the wind.
The fruit is small and achene. Seed dispersal is by gravity, meaning the seeds fall to the ground from the fruit. Wormwood grows naturally on uncultivated arid ground, on rocky slopes, and at the edge of footpaths and fields. Although the plant is common, it has become increasingly rare in the UK.
The sacred number for Wormwood is 189.
The name Artemisia comes from the Ancient Greek Goddess Artemis. Artemis was the Goddess of the Hunt and the protector of the forest and children. The name absinthum comes from the Ancient Greek meaning the same. An alternative of that is a genus named after Queen Artemisia who was the wife and sister of Mausolus. 
The word "wormwood" is said to have come from Middle English 'wormwode' or 'wermode'. Some sources say that the word "wormwood" comes from the ancient use of the plant anthelminthic that was used to expel worms from the body by either stunning them or killing them. This is documented in Natural History by Pliny. 
Wormwood is an ingredient in the spirit absinthe and is used for flavoring in some other spirits and wines. This includes bitters, bäsk, vermouth, and pelinkovac. Wormwood clippings and cuttings are added to chicken nesting boxes to repel lice, mites, and fleas.