Valerian Root Meaning, Healing, and Magical Uses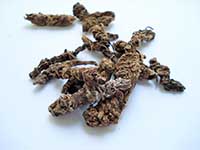 Welcome to the Masters' Grimoire of Magical Herbs page for Valerian Root. Here you will learn everything you've ever wanted to know about this herb including Valerian Root's magical uses, Valerian Root physical healing, and emotional healing properties, plus its use in meditation, Valerian Root lore and legends, and much more!
Introduction to Valerian Root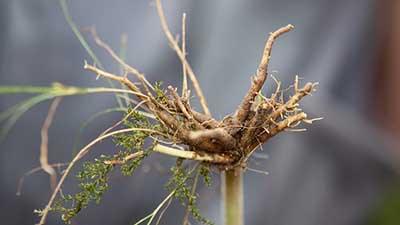 Valerian or Valeriana officianalis is a perennial flowering plant that is native to Europe and Asia. The plant matures in the Summer and has a height of approximately five feet. The flowers that bloom have a sweet scent that attract many fly species. It is consumed by the larvae of butterflies and moths. The crude extract of the Valerian Root may have sedative and anxiolytic effects. It is commonly sold as a dietary supplement to promote sleep. The root and leaves of Valerian cause a catnip-like response in cats. It's roots and leaves are one of three alternatives for the one-third of domestic cats who do not feel the effects of catnip. 
The main ingredient of Valerian is a yellowish-green to brownish-yellow oil that is present in its dried root. The amount of oil that is in the root varies by location. The Valerian found in a dry, stony soil usually yields a much richer oil from the root than the plant found in moist, fertile soil. Valerian is an unusual plant in that it has flowers with "handedness" which means they neither have radial or bilateral symmetry. 
Valerian is considered to be an invasive species outside of its natural range. It is completely banned in Connecticut, United States and New Brunswick, Canada where it has been listed as a concern. 
The name of Valerian is derived from the personal name Valeria. It is also derived from the Latin verb "valere" which means to be strong and healthy. Other names for this plant include; garden valerian, garden heliotrope, setwall, all-heal, and red valerian. Though many of those species are either unrelated to their namesakes or also used for other genuses of plants. 
The Sacred Number of Valerian is 44.