Red Rose Meaning, Healing, and Magical Uses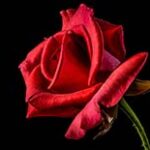 Welcome to the Masters' Grimoire of Magical Herbs page for Red Rose. Here you will learn everything you've ever wanted to know about this herb including Red Rose's magical uses, Red Rose physical healing, and emotional healing properties, plus its use in meditation, Red Rose lore and legends, and much more!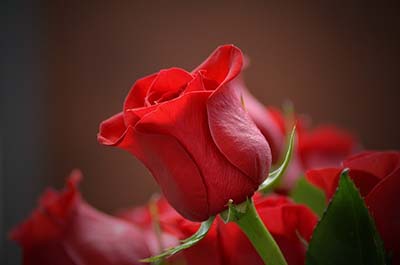 A rose is a woody perennial flowering plant of the genus Rosa. It is in the family Rosaceae or the flower it gives. There are over three hundred species of roses and many more cultivators of them. They form a group of plants that can be erect shrubs, climbing, or trailing. Their stems often have sharp thorns or prickles. The flower varies from shape and size and also colors. Their leaves are at alternating stems. Most species are 5 to 15 centimeters long. 
The colors of the rose can range from white through yellows to reds. Most species are native to Asia with smaller numbers native to Europe, North America, and Northwestern Africa. Roses have a cultural significance in many different societies. They are widely grown for their beauty and fragrance. Most flowers species have five petals with each petal being divided into two distinct lobes. Roses are insect pollinated by nature. 
The name Rose comes from the Latin rosa. It is maybe borrowed from Oscan, Greek, or Old Persian. The aggregate fruit of the rose is a berry-like structure called a rose hip. Many cultivars do not produce hips. The hips of most species are red with a few being dark purple to black. Some rose hips are rich in vitamin C. They can be eaten by fruit-eating birds such as thrushes and waxwings. Finches also enjoy the seeds of rose hips. 
Rose are mainly ornamental plants grown for their flowers for gardens. Sometimes they are grown indoors. They are often used commercially in flower shops or commercial perfumery. Some are used as landscape plants. They are particularly useful as hedging or other utilitarian purposes such as game cover and slope stabilization. 
The Sacred Number of the Rose is 166.