German Chamomile
Meaning, Healing, and Magical Uses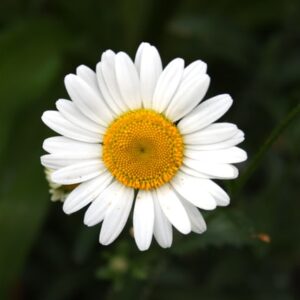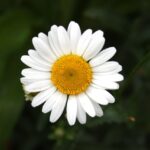 Welcome to the Masters' Grimoire of Magical Herbs page for German Chamomile.
. Here you will learn everything you've ever wanted to know about this herb including  it's magical uses, German Chamomile
physical healing, and emotional healing properties, plus its use in meditation, German Chamomile
lore and legends, and much more!
Introduction to German Chamomile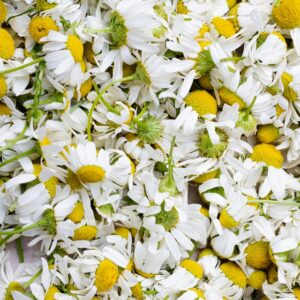 Matricaria chamomilla, commonly known as Chamomile is also known as German Chamomile, Hungarian Chamomile, Wild Chamomile, Blue Chamomile, or Scented Mayweed. It is an annual plant and a part of the family Asteracea. It is a popular source of the herbal product Chamomile. It is mostly known for is use for gastrointestinal problems and skin irritations. 
German Chamomile is native to Southern and Easter Europe. Today it can be found on all continents. It has branched and erect, smooth, stems with narrow leaves. The flowers have white petals with yellow disk like centers similar to a daisy. The flower typically blooms in midsummer and has a strong, aromatic smell. 
The flowers contain a blue essential oil that gives it it's characteristic smell and properties. This color is contributed to chamazulene which also explains its name Blue Chamomile. 
The word Chamomile comes from the Greek word  χαμαίμηλον (chamaimēlon) which means "earth apple". This name was due to the smell resembling that of apple. In Latin, one of the means of matrix is womb, which Matricaria was given to this genus and was widely used to treat gynecological complaints like mentrual cramps and sleep disorders due to PMS. The plant is also found to contain strong antispasmodic and anti-inflammatory constituents and is effective in treating stomach and intestinal cramps.