Elderberry Meaning, Healing, and Magical Uses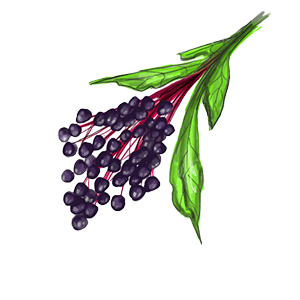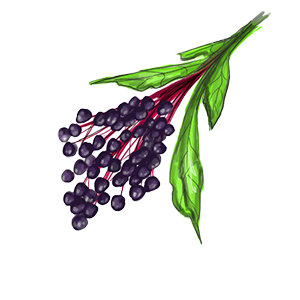 Welcome to the Masters' Grimoire of Magical Herbs page for Elderberry. Here you will learn everything you've ever wanted to know about this herb including Elderberry's magical uses, Elderberry physical healing and emotional healing properties, plus its use in meditation, Elderberry lore and legends, and much more!
Introduction to Elderberry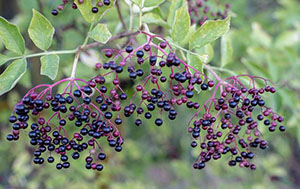 The berries of the ancient and spiritual tree of life, the Elder, Elderberries are a well known and historically used herb.   The history of humankind's fondness for Sambucus is long. Hippocrates referred to the elder plant as his "medicine chest" in 400 BC. The uses of the plant and its berries have expanded though the centuries and the cultures of Europe and America. Beyond its traditional physical healing uses, elderberries bring us multiple magical uses such as Astral travel, and divination to determine the best path in a project at hand. 
Sambucus is a genus of flowering plants in the family  Adoxaceae. The different species of Sambucus are commonly called elderberry or elder.   The berries and flowers of the elder plant are used as medicine.
Elderberry is native to Europe, Africa and parts of Asia, but it's become common in the U.S. It has deciduous leaves, white flowers (elderflowers) and berries that turn from green to red to dark violet when ripe. Elder is commonly found growing in woodlands and hedgerows.
The sacred number of Elderberry is 99.
In addition to black elderberry, there are several other varieties available as well. Some of the most common include:
Black lace elderberry
Red elderberry
Adams elderberry
Lemon lace elderberry
Black beauty elderberry
Blue elderberry
York elderberry