Echinacea Meaning, Healing, and Magical Uses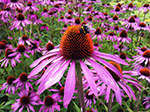 Welcome to the Masters' Grimoire of Magical Herbs page for Echinacea. Here you will learn everything you've ever wanted to know about this herb including Echinacea's magical uses, Echinacea physical healing, and emotional healing properties, plus its use in meditation, Echinacea lore and legends, and much more!
Introduction to Echinacea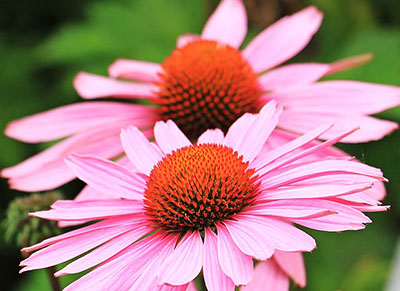 Echinacea is native to North America, having been utilized for medicinal purposes by Indigenous Americans for several centuries. Different Indigenous groups used it for a variety of external and internal uses including for wounds, burns, bug bites, cough, pain, snake bites, and stomach cramps. Some also utilized the roots, chewing them to sooth throat and tooth infections. The early European settlers took note and started using Echinacea for their own purposes.  By the start of the 20th century, it was one of the most popular herbal remedies in North America. (1)
Echinacea is a genus of herbaceous flowering plants in the daisy family. It has ten species, which are commonly called coneflowers.  Echinacea is a Mars-ruled herb, governing the astrological sign of Scorpio. It is also connected to the Major Arcana tarot card, Temperance. It is an herb of balance and protection. Echinacea is often used in spells for prosperity, drawing in money, and in defensive magic. It also has the power of amplification, enhancing the magical energies of others herbs, as well as magical tools used for spells and rituals. 
The Sacred Number of Echinacea is 141.