Burdock Root Meaning, Healing, and Magical Uses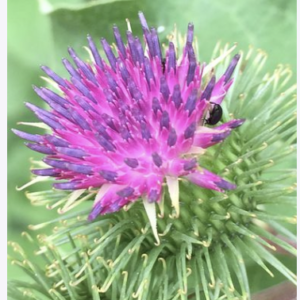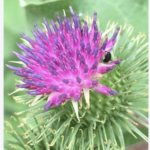 Welcome to the Masters' Grimoire of Magical Herbs page for Burdock Root. Here you will learn everything you've ever wanted to know about this herb including Burdock Root's magical uses, Burdock Root physical healing, and emotional healing properties, plus its use in meditation, Burdock Root lore and legends, and much more!
Introduction to Burdock Root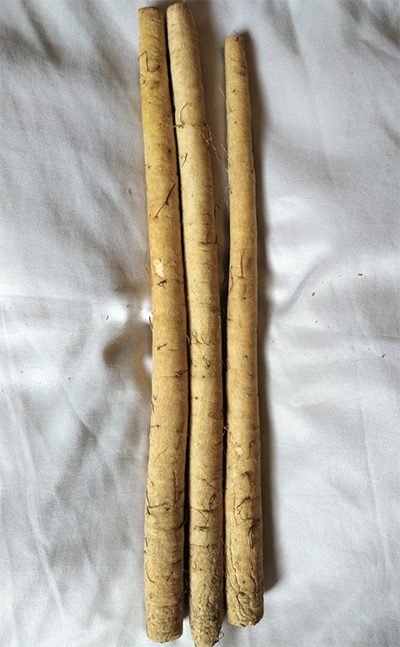 Burdock Root is also known as Arctium. Arctium is a genus of biennial plants commonly known as burdock of the family Asteraceae. It is also in the thistle family.  It is native to Europe and Asia and several species have been widely introduce all over the world. Plants of the genus Arctium have dark green leaves and grow up to 70 centimeters. They are usually large, coarse, and ovate. Lower leaves are heart shaped and wooly underneath. The leafstalks grow hollow and it usually flowers from July to October. 
Burdock flowers provide pollen and nectar for honeybees around August when the clovers wane and the goldenrod begins to bloom. Burdock's clinging properties provide a perfect mechanism for seed dispersal. 
A large number of species of Burdock have been placed in the genus Arctium. This article is about Arctium lappa.  Burdock are sometimes confused with cockleburs and rhubarb.  The root of Burdock are eaten by larvae of the ghost moth. The plant is also used as food by other butterflies and moths including the brown-tail, Gothic, and scalloped hazel. 
Burdock root can be harvested and eaten as a vegetable. This is popular in Eastern Asia. In China it is known as niubang and gobo in Japanese. It is also eaten in Korea and Taiwan. In Korea, burdock root is called u-eong or "whole burdock." Plants are cultivated for their slender roots which grow up to one meter long and two centimeters across. 
Burdock root is very crisp and has a sweet, mild, or pungent flavor. The roots have also been used as a potato substitute in Russia. The German word for burdock is Klette and velcro is Klettverschluss which means burdock fastener. 
The Sacred Number of Burdock Root is 134.