Mustard Seed (Black)
Meaning, Healing, and Magical Uses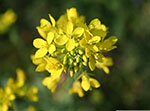 Welcome to the Masters' Grimoire of Magical Herbs page for Black Mustard Seed. Here you will learn everything you've ever wanted to know about this herb including cilantro's magical uses, Black Mustard Seed physical healing, and emotional healing properties, plus its use in meditation, Black Mustard Seed lore and legends, and much more!
Introduction to Black Mustard Seed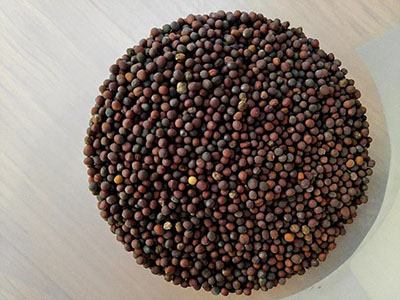 Black Mustard Seed varies slightly from its opposite counterparts Yellow and White Mustard Seed. Considering there are over 40 varieties of mustard, it can get a bit confusing. In modern witchcraft, these varieties are often interchangeable and carry the same relative meaning. In other conjure work, some magic practitioners consider white or yellow mustard seed to be carriers of light vibrations and best used in light magickal workings whereas black or brown mustard seed is used for shadow work and/or dark magic. Due to these varying cultural and magickal interpretations, we will be addressing how black mustard seed is generally used in modern witchcraft, which is for both light and dark purposes.
In cuisine, black and brown mustard seeds are often interchangeable, although brown mustard seeds may be a tad milder. They are spicy and a considered a staple ingredient in Indian cuisines. White mustard seed is sometimes called yellow mustard seed, but they are one and the same. White mustard seed is used in the American staple, yellow mustard and in brown mustard. They are a staple ingredient in African and Asian cuisines.
Black mustard, scientifically known as brassica nigra, hails from North Africa, some temperate regions of Europe, and parts of Asia. The leaves, stems, and flowers are all considered edible. Its is an upright plant, growing to about 3.5 feet in fertile, moist soil. The stems and leaves are green whereas the flowers are a bright yellow. In regions of Africa, the plant's shoots and leaves are cultivated as vegetables as well. 
Black mustard seeds are tiny and intense when compared to others. They are hard round-shaped seeds and are removed from their seed coats. Initially, they are dark brown and turn black color after complete maturity.
Black Mustard Seed Sacred Number is 163.