Arrowroot Meaning, Healing, and Magical Uses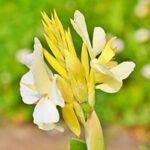 Welcome to the Masters' Grimoire of Magical Herbs page for Arrowroot. Here you will learn everything you've ever wanted to know about this herb including Arrowroot's magical uses, Arrowroot physical healing, and emotional healing properties, plus its use in meditation, Arrowroot lore and legends, and much more!
Introduction to Arrowroot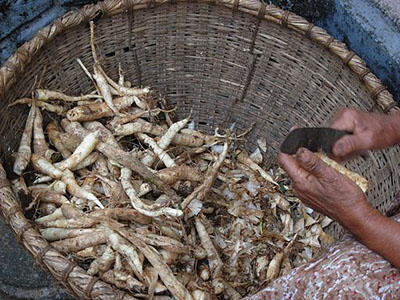 Arrowroot may be a simple ingredient to you - a powder for thickening things like gravy.  Well, it is certainly useful in the kitchen, and we will get to that.  Arrowroot is also a herb  well known to  magicians.   It has an extensive use as a base for most magical powders from Hot Foot Powder to Fast Money powder and most others.  And there are both practical reasons and magical ones.
The practical ones are that Arrowroot powder  is an all natural substitute for Talc, being a elegant white very absorbent, non-toxic, skin friendly, gentle and pure powder.  That makes it useful for a wide variety of cosmetic and magical uses.  
It's magical powers are not so well known.  Yes it was originally used to counteract the poison of some poisoned arrows, and in Hoodoo it is used as one of many lucky powders, but its real magic has been unknown to most practitioners.  
Arrowroot is a unifying force of considerable value.  We all seek to bring a family together, play on a sports team that "clicks". We want to have a good neighborhood, a collegial environment at work.   We want the ability to use our influence to further the teamwork and camaraderie of our family and friends, and social groups.  These needs are well met using the magical properties of Arrowroot. 
To be clear the term Arrowroot is used in the trade for several plants
The West Indian  Arrowroot plant the Maranta arundinacea,
The Florida Arrowroot, the Zamia integrifolia, 
Th Tapioca from the Manihot exculenta, and
The Polynesian arrowroot the Tacca leontopetaloides, and the 
Japanese Arrowroot, the Pueraria lobata.
In this article we will focus on the Maranta arundinacea but most arrowroot share similar magical uses.  
The sacred number of Arrowroot is 72.