Anise Meaning, Healing, and Magical Uses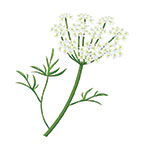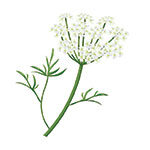 Welcome to the Masters' Grimoire of Magical Herbs page for Anise. Here you will learn everything you've ever wanted to know about this herb including Anise' magical uses, Anise physical healing, and emotional healing properties, plus its use in meditation, Anise lore and legends, and much more!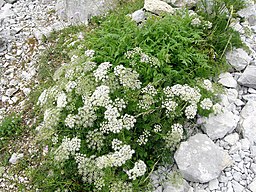 Anise, also called aniseed or on rare occasions, Anix, is a flowering plant from the family Apiaceae and is native to Eurasia. It is an herbaceous annual plant that grows up to 90 centimeters or more. The leaves at the base of the plant are simple and shallowly lobed. Higher leaves on the stem are feathery pinnate and divided into small leaflets. The flowers are either white or yellow. The fruit is an oblong dry schizocarp and is usually called aniseed. 
The flavor and aroma of Anise seeds have similar qualities to other spices and herbs such as star anise, fennel, licorice, and tarragon. It is commonly cultivated and used to flavor food, candy, and alcoholic beverages, particularly around the Mediterranean. 
The name Anise is derived from the Old French/Latin word; anisum / or Greek anisom, referring the herb dill. 
In Western cuisine, anise is used to flavor dishes, drinks, and candies. The word anise is used for both species of herb and its licorice flavor. The most intense part of the essential oil of Anise is Anethose.
Anethose can also be found in unrelated spices indigenous to northern China, called Star Anise. Star Anise is much cheaper to produce and has gradually displaced Anise in Western markets. World production of Anise oil was only 8 tons in 1999 compared to 400 tons of Star Anise that same year. 
The sacred number of Anise is 109.