Angelica Meaning, Healing, and Magical Uses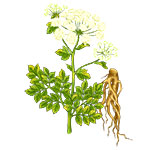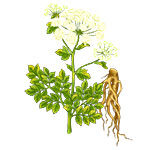 Welcome to the Masters' Grimoire of Magical Herbs page for Angelica. Here you will learn everything you've ever wanted to know about this herb including Angelica's magical uses, Angelica physical healing, and emotional healing properties, plus its use in meditation, Angelica lore and legends, and much more!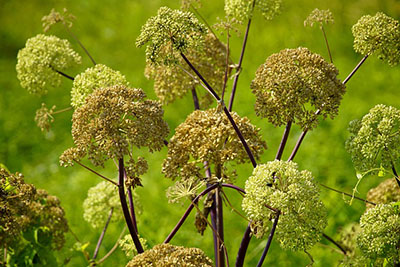 Angelica is a tall perennial herb of the genus Apiaceae. It is native to temperate and subarctic regions of the Northern Hemisphere, reaching as far as Iceland, Lapland, and Greenland. Typically, they grow 1-3 meters tall and have large bipinnate leaves and large compound umbrellas of white and greenish-white flowers. They are mainly found in China with their use being mostly medicinal. 
Their large, sparkling, starburst flowers are pollinated by many different species of insects and the floral scents are species-specific. The active ingredients of Angelica are found in the roots and rhizomes and they contain furocoumarins in their tissue which make skin sensitive to light. 
Some species of Angelica are grown as flavoring agents or for their medicinal properties. The most notable of these species is the Garden Angelica. This herb is commonly known as simply Angelica. Lapland Natives use the roots as food and the stalks as medicine. Crystalized strips of young Angelica stems and midribs are green and are sold as decorative and flavorful cake decorations and material. They may also be enjoyed on their own as a natural treat. The roots and seeds are used for flavoring gin. Its flavor can be noted in many liqueurs, such as Chartreuse. 
The Sacred Number for Angelica is 21.