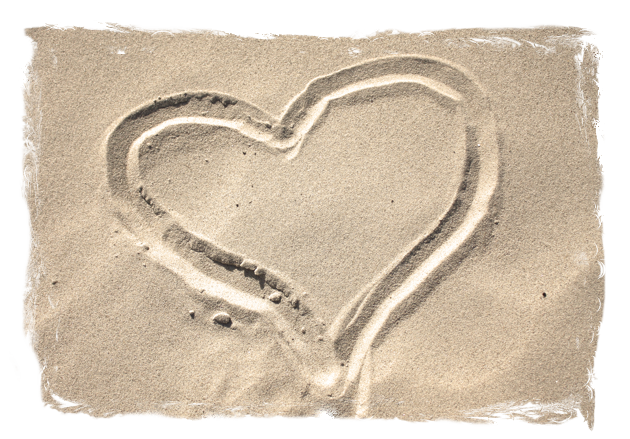 Sometimes finding romance is often confused with finding love. Even if you have love, sometimes you are lacking romance. This can often happen after years in a relationship. Many couples say the fire in their relationship is gone or there is no more passion. The love is still there but the romance flame has died down to a small flicker. While crystals can help you find love, they can also help you sustain love by reigniting the flame in your relationship. If you need a little more romance in your life, crystals can assist you in finding it.
It should not be a shock that red, the color of fiery passion, can help you bring romance into your life. Red crystals are used when the situation needs passion: active, involved, energetic action. Red empowers, uplifts, and engulfs. It cures apathy. It gets things done. Red is action and drive. It is a very strong color—the color of fire and blood. It is emotionally intense and affects humans by raising their blood pressure and speeding up their metabolism.
Use Red Crystals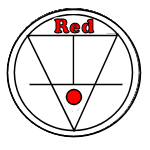 Red Crystals Bring You Energy, Courage, Passion, and Love
Romance can be ushered back into your life, or even bring it in for the first time, and ignite the flames of passion by using a lighter shade of red, specifically pink crystals. The strong passion and power of red are toned down to subtler, feminine aspects. This is the color ray of determination, commitment, and caring. Pink is the color of new love, new romance, and new relationships. It is particularly powerful in Seeker and Attractor crystals.
To rekindle the romance in your relationship or to find new romance, we recommend Rose Quartz. Rose Quartz is primarily a crystal of love and devotion. It is used in honoring three Goddesses. All of them are Goddesses of Love. It is a stone to bring love, new romance, and new relationships into your life. It is a powerful Seeker crystal. Called the Heart Stone, Rose Quartz may have been used as a love token as early as 600 B.C. and is still an important talisman of relationships. It is quite effective in attracting new love, romance and intimacy, or in developing a closer bond with the one you love.
Another crystal we suggest for added romance in your love life is Rhodochrosite. Rhodochrosite is primarily used as a talisman to build new relationships. It is a stone soothing to the heart and helps to stimulate warm feelings of love and compassion. It bestows a positive, enthusiastic attitude towards life. It stimulates an impersonal, all-encompassing love.
Rose Quartz
In Rose Quartz, the strong passion and power of Red is toned down to subtler, feminine aspects. This is the color ray of determination, commitment, and caring. Simply, pink is love. Also, pink is a soothing color, useful to calm feelings of anger or resentment. Rose is a comfort color that can aid efforts to meditate.
Rhodochrosite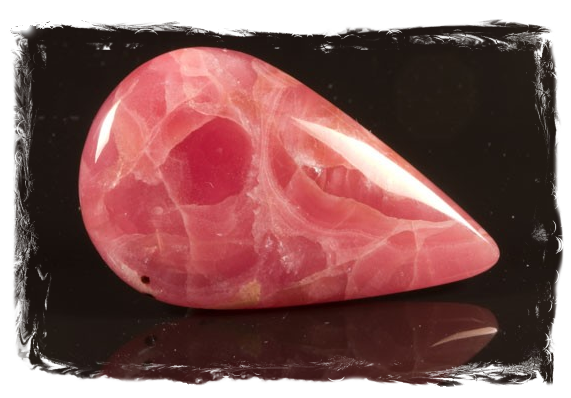 Rhodochrosite is a Seeker Builder Crystal. Seeker Builders are minerals that have the internal Crystal Energy Matrix of Seeker and the Earth Power of a Builder. Their crystal structure has the power to help us focus our energy on gaining new skills, and their Earth energy helps us put together the new abilities and use them with other skills and knowledge to accomplish our goals.
What Authors Say About Crystals

Thulite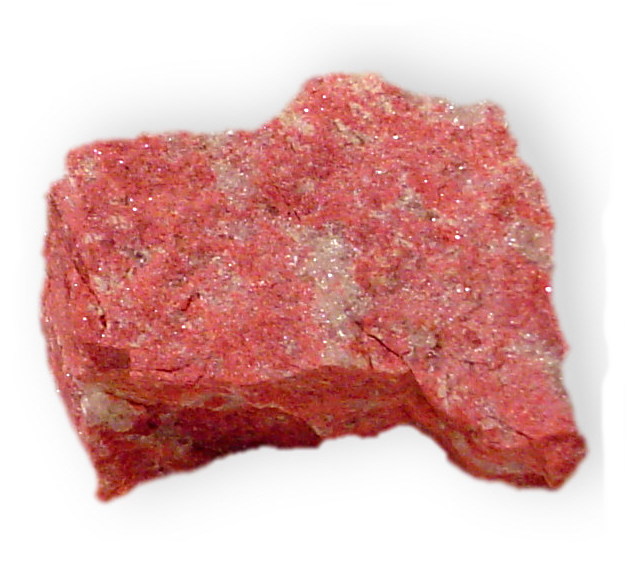 Michael Geinger suggests Thulite which is a stone of fertility and romance.
Thulite encourages lust, sensuality and sexuality. It helps us to live life to the full and to immerse ourselves in our feelings. Beauty, adventure, melancholy, romance and eerie atmospheres are all equally loved. Thulite can also be used as an enhancer for fertility.
>

Larimar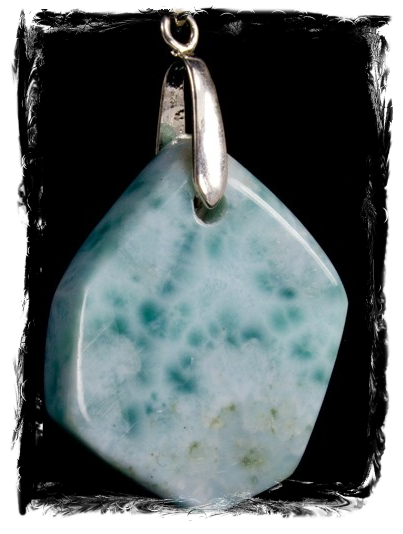 Judy Hall recommends Larimar which has the energy to amplify and focus the the Universal Life Force to provie you the power of inner harmony and peace.
Inspiring Larimar is deeply nurturing, radiating love as it restores your strength especially after extended spiritual work, harmonizing body and soul to new vibrations. Larimar draws a soul mate to you, healing relationship karma or heart trauma. An antidote to emotional extremes, it reconnects joyful childlike energy.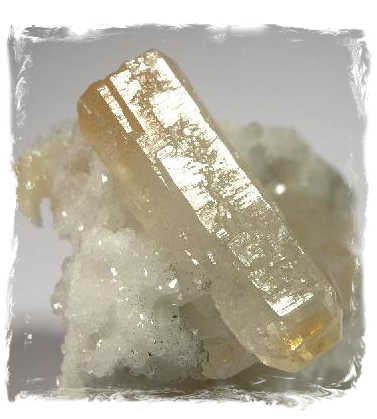 Robert Simmons advocates Strontianite which is a crystal of sexuality, romance and love.
Strontianite promotes healthy sexuality. It supports the optimal functioning of the sexual organs while stimulating the psychological programming which brings lovers together. It helps one appreciate one's partner, opening one's eyes to what attracted one to him or her in the first place. It encourages the enjoyment of romance and reminds one that love has no need to hurry.

If you need to reignite the flame in your relationship or find new romance in your life, pink crystals can help. We sometimes lose the feeling of passion or attraction to our mate after being with them for many years. Sometimes we can also find ourselves meeting new lovers but never truly finding romance. In these cases you can try crystals we recommend such as Rose Quartz or Rhodochrosite. You can also try crystals that other authors suggest such as Thulite, Larimar, and Strontianite.

The Book of Stones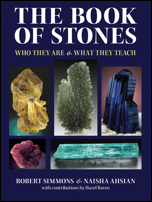 The Book of Stones
Simmons, Robert
Ahsian, Naisha
(East Montpelier, VT:
Heaven & Earth 2007)
Crystal Power, Crystal Healing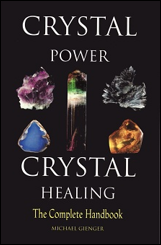 Crystal Power, Crystal Healing
Gienger, Michael
(United Kingdom:
Blanford 1998)

Photo credit for Strontianite: Rob Lavinsky, iRocks.com