Crystals For Centering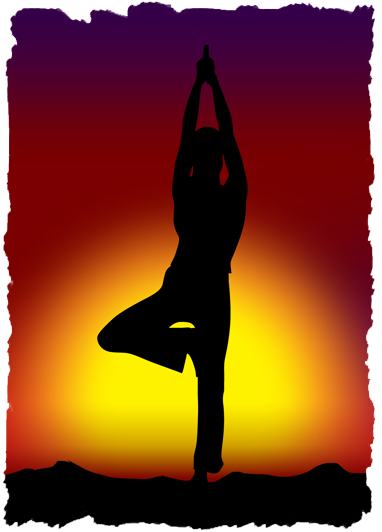 When life becomes stressful, we often feel like we are out of balance, out of control, or simply slipping away from ourselves. It can be brought on by long term stress such as with a difficult job or short term stress such as giving a speech in front of your peers. In both instances centering one's self is a useful and viable technique in bringing calm back into the storm raging inside. Centering can help bring you back to the present and ward of the negativity surrounding us. It pulls out inner strength out and calms our nerves, bringing us peace and solidarity. Finding your center takes work to achieve but it is one of the most rewarding practices you can do for yourself. When working to center yourself, crystals can help.
Finding the aid you need in crystals to center yourself can be found in the natural color of the earth, brown. Brown is a very comfortable color to humans. It is the color of home, hearth, and nature. It makes us feel good. Brown is the color of the surface of the earth. It is the color of grounding and connection. It is the relaxation color, the color of being once again "on the ground" and at rest. It is a retreat color; a restful color. It is the most common color on Earth.
Use Brown Crystals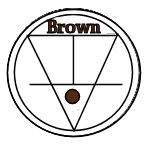 Brown Crystals Bring You Connection with the Natural World
Brown crystals bring you earth energy, the energy of relaxation and nature. The central color of the earth helps bring you focus and eases the process of centering yourself. Modern life seems to disconnect us from the earth; we get caught up in the hustle and bustle. We forget to be human, and we ignore our true nature. Brown can be used when it is necessary to get down from an excited state, or from being "up in the air," undecided, or flighty. It grounds us like the color of the earth it represents. When you need to settle down, regroup, and revitalize, use a brown talisman.
Nothing seems to be quite as ground as Smoky Quartz. Smoky quartz is a powerful grounding stone that is used extensively in healing and meditation work. It is one of the fundamental grounding stones. It is known to be able to establish a clear path to removing negativity by passing it back into the Earth where it can dissipate naturally. It is also used in praying to ancestors, grounding the spirit, and providing an anchor in the natural world. The natural colors of the earth help ground you and center your being, shaking off the negative energy as you find peace and balance.
Another grounding and centering brown crystal is the beautiful Aragonite. Aragonite is a healing stone that is excellent for removing stress and anxiety. It is a calming meditation crystal, and it brings solid Wood Energy into a room or life. It is also excellent for improving your patience and for maintaining a state of calm during periods of increased responsibility and stress.
Smoky Quartz

Almost all authors and healers agree on the fundamental grounding energy of the smoky quartz crystals. In The Book of Stones, for example, Robert Simmons tells us "it can absorb and transmute almost unlimited amounts of negativity by grounding it in the Earth." He goes on to note that if you are in a bad mood, pick up one of these and in a few minutes you will wonder where the bad mood went. It is highly recommended.




Aragonite

Aragonite is a Dispeller Builder crystal. Dispellers are crystals that form in the orthorhombic crystal system. They are very helpful talismans for mental and spiritual problems. All of us have problems. Some are physical, some spiritual. Certainly our lives would be more enjoyable and more productive if we could rid ourselves of them. Worry, anxiety, fear, and doubt can literally cripple us and make our lives miserable.
What Authors Say About Crystals

Amethyst

Judy Hall suggests Amethyst which can help you see yourself as you actually are, and it helps you understand how others see you.

Amethyst balances out the highs and lows, promoting emotional centering. It dispels anger, rage, fear, and anxiety. Alleviating sadness and grief, it supports coming to terms with loss.

Blue Lace Agate

Naisha Ahsian recommends Blue Lace Agate which are helpful in dealing with grief, letting go of the past, and curing guilt.

On an emotional level, Blue Lace Agate is calming and centering. It can help soothe nervous or worried dispositions and to calm overly stimulated children. It assists one in understanding the importance of one's words in creating one's reality.

Moldavite

Robert Simmons advocates Moldavite which is a talisman of the stars.

Moldavite has a way of moving to whatever place it is needed in the body. Wherever there is an imbalance, its energies will naturally focus. Moldavite seems to say, "It's time to grow!" It fertilizes our soil and radiates the shoots of our freshly sprouted seeds of evolution.

When needing to center yourself, brown crystals with their earthly shades and grounding abilities are suggested. Brown crystals also bring you earth energy which is the energy of stability, patience, honesty, balance, and resourcefulness. When our life gets out of balance through the stress of life events or even situations such as public speaking, being able to center yourself is essential. We suggest you try brown crystals such as Smoky Quartz and Aragonite. You can also try crystals other authors suggest such as Amethyst, Blue Lace Agate, and Moldavite.

The Book of Stones


The Book of Stones
Simmons, Robert
Ahsian, Naisha
(East Montpelier, VT:
Heaven & Earth 2007)

Stones of the New Consciousness


Stones of the New Consciousness
Simmons, Robert
(Berkely, CA:
(North Atlantic Books 2009)

The Crystal Bible


The Crystal Bible
Hall, Judy
(Cincinnati, OH:
Walking Stick Press, 2003)