Crystals For Adventure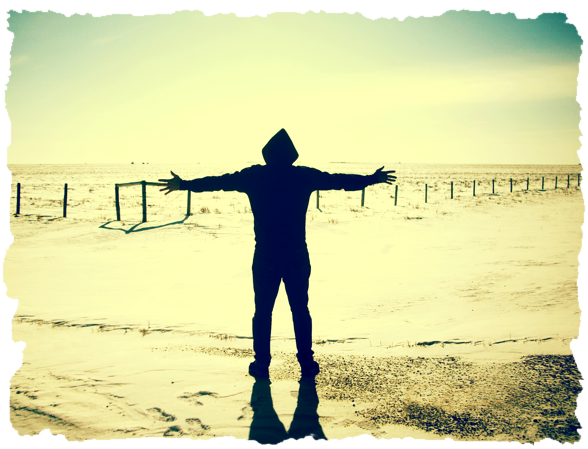 Sometimes our live can feel a bit mundane and that we are repeating the same patterns over and over again, day after day. When these rough patches hit most of us just crave adventure. We want to get out and explore, find some place new, learn new things, and experience fresh moments. There are things that can hold us back from that such as fear. The fear of the unknown, where will this adventure take you, will you be safe, can you truly break away for a little while? All of these fears can be quelled by the help of crystals. It can bring a sense of adventure back even into your everyday life.
The vibrant mix of the enlightenment of pure yellow and the joyfulness of orange produces the king of colors: gold. And gold crystals are made for adventurers. Gold is traditionally the color of kings, riches, and the sun. It is all this and more. Gold is as close to a magical color as exists. It seems to touch a deep part of our minds, conjuring up images of mystical places, treasure, and adventure. Most importantly, gold can help you bring the sense of excitement, power, and enthusiasm back into your life.
Use Gold Crystals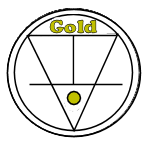 Golden Crystals Bring You Success, Enthusiasm, Happiness, and Power
While gold does come in a variety of shades, there is nothing like that pure gold colored crystal to bring back the excitement and adventure back to your life. This is a time in the year when we rejoice in the energy of the sun and the growth it creates, which nourishes the body and the soul. The rays of a golden crystal fulfill us and give us the enthusiasm and excitement that make life a wonderful adventure. It enriches the spirit, warms us like yellow, and cheers us like orange.
Nothing is quite as bright and true to the color of gold as the Golden Aura Quartz Crystal. We instinctively seek the color gold. It makes us feel rich, secure, and successful. It is the color of many symbols of power and wealth. It enriches the spirit, warms us like yellow, and cheers us like orange. Use Golden Aura Quartz to bring the magic and power of the gold ray to your life and enrich it. Golden Aura Quartz crystals absolutely perfect for personal talismans. We recommend that you keep one near where you spend time at home. Keep it where you can see it and absorb its golden energy into your life daily.
The powerful Golden Healer Lemurian Seed crystals are well formed. The color is a rich gold and is not a coating, but rather the color is within these magical crystals as if the healing energy is radiating from the heart of the crystal! In particular the Lemurian Seed Crystals are used to seek knowledge and understanding from the ancient wise men and women of Lemuria. These Golden Healers are Transformers, used to transform a portion of our life to a better state. Using the healing knowledge and wisdom of the Lemurians in your quests and desires for a better life. This can improve your wellbeing overall and increase adventure in your day to day life as well as on trips.
Golden Aura Quartz

Golden Aura Quartz is a Seeker Transformer Crystal. Seeker Transformers are talismans used when the desire is to find a way to transform a part of one's life to a more desirable state. We also find them to be a good talisman of devotion. Golden Aura Quartz brings the energy of the golden color. These golden stones have a deep and pronounced sense of devotion and commitment.




Golden Healer Lemurian Seed

The Golden Healer Lemurian Seed Crystal, being made of quartz is a Seeker Transformer Crystal. Seeker Transformers are talismans used when the desire is to find a way to transform a part of one's life to a more desirable state. Seekers are used when we need some help to find a new path, a new approach, or in any quest to gain that which we desire but do not yet possess.


What Authors Say About Crystals

Malachite

Michael Gienger suggests Malachite which is a powerful amulet of protection from physical harm and is an excellent meditation aid in connecting with the Mother Earth.

Malachite gets rid of shyness and awakens the desire for knowledge. Life is experiences more intensely and is more adventurous.

Sunstone

Robert Simmons recommends Sunstone which is the ultimate protection in the mineral kingdom to protect you from the accidents and misfortunes of today's world.

Sunstone energizes the second and third chakras, stimulating not only leadership and will, but also creativity and sexuality. The blend of these energies can bring exceptional adventurousness, fun, and innovative experimentation into one's romantic and/or artistic expressions.

Sometimes our lives can seem quite dull. We get too used to the daily grind and our mind and souls need to get away for a while. Whether you can physically leave or not, gold crystals can still help. They bring back a sense of excitement and adventure in your life. They also make adventures even more exciting and fulfilling. We suggest such gold crystals as Golden Aura Quartz or Golden Healer Lemurian to aid in your feelings of adventure. Keep them on your during your day to day life as well as take them with you on vacation. You can also try crystals that other authors recommend such as Malachite and Sunstone.

The Book of Stones


The Book of Stones
Simmons, Robert
Ahsian, Naisha
(East Montpelier, VT:
Heaven & Earth 2007)

Crystal Power, Crystal Healing


Crystal Power, Crystal Healing
Gienger, Michael
(United Kingdom:
Blanford 1998)