Crystal Reference Guide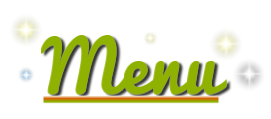 You can click on a letter below to search for specific topics.
Otherwise, you can scroll down to view a brief overview of each topic and a page to find more information.
This page is always being updated, so make sure to bookmark us and check back often!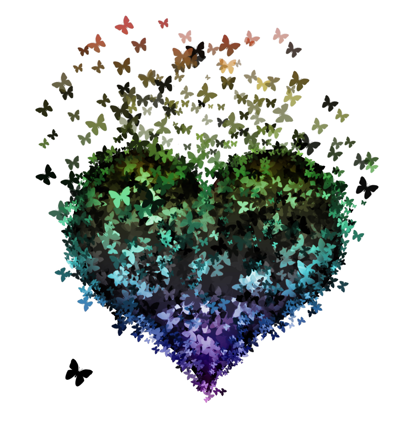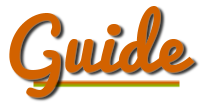 Crystals for Abandonment




Have you experienced a loss? Feelings of abandonment are a normal part of life but you can use crutches to help you get through it. Dark orange crystals such as Carnelia and Spessartine can bring you feelings of joy and a sense of belonging and home.

Crystals for Achievement




When we are looking to complete specific goals or accomplish certain achievements, we should rely on the powerful magic of gold crystals to assist us. Specifically, dark golden crystals such as Golden Healer Lemurian Seed and Golden Aura Quartz are powerful Transformer crystals that can help us transform our life to a more desired state.

Crystals for Anxiety




Anxiety can be caused by many different factors but they all equal and scary and uncomfortable emotion to experience. You don't have to go at it alone though. For anxiety we recommend turquoise crystals such as Chrysocolla and Larimar which can both help to provide inner peace and push the negativity away.

Crystals for Apathy




When apathy has clouded your normally active mind and slowly seeped around the joy you used to find in life, let the energy and joy of deep scarlet red crystals pull you back to the other side. You can make it through and find the happiness and vitality you once used to possess. We specifically recommend Red Jasper and Red Spinel to ease you through these tough times.

Crystals for Awakening




When seeking some sort of awakening in our life, whether it be spiritual, mental, emotional, or many others, an olive crystal is the best source to aid you in your journey. Invoking an awakening to something we feel that we have lost or need to revitalize can be frightening and intimidating. Let crystals that we recommend such as Prehnite and Pyromorphite help you.
back to the top

Crystals for Balance




Balance can factor into our lives in many ways and can exist in many forms. Perhaps you need to better balance your life, work and family. Or you may need to find more of an inner balance and restore harmony to your body and spirit. In either of these cases, turquoise crystals such as Turquoise and Chrysocolla can help you find the balance you so desire.

Crystals for Belonging




Belonging gives us the feeling that we fit in a specific place or environment. We feel as if we belong. This is important to all of us both mentally and emotionally. We all want to feel as if we belong in our homes, in our circle of friends, or in our community. We can help grow and foster those desires with the use of dark orange crystals such as Spessartine and Carnelian.

Crystals for Bravery




Bravery is necessary in many aspects of our life. Whether we are looking to ask for a raise, stand up for ourselves against adversity, or even ask out a special someone, bravery can be a component that we all can use. When seeking out adding bravery to your behavior or to your character, you will find the use of scarlet colored crystals such as Ruby and Harlequin Quartz to be invaluable.

Crystals for a Broken Heart




How does one heal a broken heart? It is a question that has been asked for hundreds of years. Everyone experiences a broken heart at one time or another. It is a painful emotion that tears us down, breaks us in two, and sometimes gives us the sensation that our heart is actually breaking. In times like these, we recommend pink crystals such as Pink Lemurian Seed and Pink Manganocalcite.
back to the top

Crystals for Centering




When life becomes stressful, we often feel like we are out of balance, out of control, or simply slipping away from ourselves. It can be brought on by long term stress such as with a difficult job or short term stress such as giving a speech in front of your peers. In both instances centering one's self is a useful and viable technique in bringing calm back into the storm raging inside. Brown crystals such as Smoky Quartz and Aragonite can help you center yourself and rise above any inner turmoil.

Crystals for Change




Change in life is inevitable and sometimes while it may be exciting, it can carry its own sets of fears and worries. We have found that olive crystals such as Prehnite and Pyromorphite can be very helpful in seeking wisdom, enlightenment, and clarity in times of change.

Crystals for Commitment




Commitment is not always easy to obtain nor is it always easy to achieve. We may be looking to receive commitment from someone in our life or attempting to increase our commitment to activities such as our health, our career, or our goals. When looking to increase the feelings of commitment we suggest using pink crystals such as Rhodochrosite and Pink Manganocalcite.

Crystals for Confidence




It is hard to get through life without confidence in yourself. A lack of confidence can affect your career, friendships, self-worth, and love life. However, you can get a natural boost in confidence with the aid of gold crystals such as Golden Beryl and Citrine.

Crystals for Courage




Could you use a little more courage in your life? Red Crystals such as Red Labradorite and Red Spinel can help you find courage, energy, strength, and love.

Crystals for Creativity




If you would like to draw out some creativity from your life, or get rid of whatever may be blocking your normal creative flow, then amethyst colored crystals are what you need. We recommend the stunning Amethyst crystal and the soft but powerful Cacoxenite crystal to work as your muse.
back to the top

Crystals for Depression




Have you been feeling depressed? While it may seem dark right now the joyful orange colored crystals can help. Natural Orange Spessartine and Carnelian can both help bring back energy and happiness in your life.

Crystals for Vivid Dreams




If you look to understand your dreams a bit more or have more vivid dreams that seem and feel real and are more easily remembered, violet crystals can help. Violet colored crystals are considered magical and are often referred to as dream stones. We suggest dark violet crystals such as the Dream Maker and Lithium Quartz.
back to the top

Crystals for Emotional Strength




When we have moments of darkness, despair, or emotional turmoil what we could use more than anything is emotional strength, something to help pull us through the other side when we are feeling our lowest. It should be no surprise that the color of love and passion, red, can give us the emotional strength we need to carry on. In particular we recommend Red Quartz and Red Amethyst.

Crystals for Energy




If you are feeling drained, run down, or tired every day, you may need a boost in energy. Instead of reaching for the coffee again or another caffeinated beverage, why not try the natural energy boosting vibrations in crystals? Red colored crystals such as Red Quartz and Cinabrite can give you the much needed energy lift you are searching for.
back to the top

Crystals for Fertility




Infertility is a very real problem with devastating consequences. While there are many various treatments out there to increase your fertility and help you become pregnant, it can become very costly very quickly. Before going down the path of expensive treatments, why not try a more natural method, the way of our ancestors. For increasing fertility we suggest the renewing life force of green crystals such as Malachite and Moldavite.

Crystals for Good Fortune




Good fortune can come in and out of our lives every day. It may sometimes feel like we are at the bottom and good fortune may never be coming our way again. However, you can help usher it back into your life with the help of dark green crystals such as Green Aventurine and Green Tourmaline.

Crystals for Friendship




Friendship is one of the many blessings in life. Friends can bring you up when you are down, be a shoulder to cry on or an ear to listen, and they can also share your interests and make you laugh and enjoy new experiences. However, making friends isn't easy for everyone. Sometimes a crystal can help make it easier. For friendship we recommend Sonoran Desert Agate and Carnelian..
back to the top

Crystals for Grace




No one is born with grace even though others appear to naturally have it where we feel that we lack it. Whether it is the grace in your step, in your dance, in your heart, or in your soul, you can find the grace you feel you need or desire. The deep night sky color of dark blue crystals can bring the elegance and goodwill back into your heart and life. We recommend using such crystals as Sodalite and Blue Agate.
back to the top

Crystals for Happiness




While seeking out our own happiness in this life, it can be hard, confusing, or seem like an uphill battle. It is especially important to find a crystal that can absorb your energy and give it back; helping you find the happiness you deserve and desire. For this purpose we recommend pale gold crystals such as Golden Beryl and Citrine.

Crystals for Good Health




Good Health is something most of us work hard toward and strive for. Green crystals such as Green Tourmaline and Green Aventurine can bring you earth energy and aid in healing.

Crystals for Hope




When the days are dark and the nights seem long, a little light of hope can help carry you through. Sometimes hope is a little harder to obtain when it seems like there is no way out. There is a way out though and white crystals can help you find it. When you need a little more hope in your life we suggest such crystals as Candle Quartz and Girasol Aura Stone.

Crystals for Imagination




We may look at the children around us or in our life and marvel at their wildly active imagination. We may even miss having such an optimistic and carefree outlook on life's situations that imagination can bring. If you're an artist of any kind, an active imagination can be essential to your craft. In order to expand or reactivate a dormant imagination, we suggest using lavender colored crystals such as Spirit Quartz and Lavender Amethyst.

Crystals for Insecurity




Living your life plagued with insecurities and self-doubt is no way to live. You deserve to live your life with happiness, confidence, and the belief in yourself that you can achieve anything. Insecurity can be painful and harmful to ourselves and our relationship. However, with some motivation and the helpful vibrations of blue crystals, you can get over the mountains that you have placed in your path. When looking to overcome your insecurities we suggest using blue Apatite and Lapis Lazuli.
back to the top

Crystals for Joy




Joy is a feeling that can be lost for many reasons. Sometimes as we age we lose the capacity to experience as much joy as we used to. Other times the tough times in life can bring us down. The world may seem grey and colorless, the joy and happiness you once felt feels lost and unable to be recovered. In hard times such as these or even if you are seeking to expand your capacity to feel joy, we feel orange crystals can help. We suggest using crystals with powerful orange rays such as Orange Spessartine and Sunrise Quartz.
back to the top

Crystals for Knowledge




Knowledge is the theoretical or practical understanding of a subject. We gain this wisdom through information, learning, and experience. We can be seek knowledge to help us expand our minds or maybe gain insight on particular situations. We also may want to broaden our horizons or even study better in school. For all of these needs, the wisdom found in olive crystals can help. We suggest such crystals as Prehnite and Pyromorphite to aid you in your journey.
back to the top

Crystals for a Long Life




There are many ways and ideas out today that can help you live a long life. The proper diet with exercise, not smoking, and only drinking occasionally are just some of the advice offered by many doctors. While we recommend those suggestions as well, we all suggest you add another healing property to add to longevity in your life, the healing powers of crystals such as Iolite and Purple Jade.

Crystals for Love




Love is a feeling every human being has felt at one point in their life. As we all know, love can have very joyous ups and very painful downs. Crystals can help you in healing a broken heart, finding new love, or rekindling the fires. We recommend using pink crystals like Rose Quartz and Pink Manganocalcite.

Crystals for Luck




Luck is a funny thing because they say either you have it, or you don't. But what if you could harness it a little better than that? With violet colored crystals you can! We suggest using the crystals Amethyst and Sugilite to help in enhancing good luck.
back to the top

Crystals for Mothering




Mothering doesn't come natural to all of us as some may have you believe. Many things can get in the way of the emotions and drive that supposed to "kick in" after having a baby. This could be fear, loneliness, feelings of inadequacy, or postpartum depression. However, you are never alone in your struggle. Many women suffer with these same feelings every day. If you are have trouble, please seek professional assistance to help you through this time. You can also use dark red crystals to aid you in the process of bringing on or restoring these feelings. We suggest such crystals as Ruby and Red Labradorite.
back to the top

Crystals for Nightmares




Many people often cannot wait to go to sleep to experience the pleasant and often magical space that is their dreams. However, when those dreams turn into nightmares it can quickly be a place of fear and darkness. The deep violet rays of such crystals as Dream Makers and Amethyst can help soothe nightmares and bring your nighttime slumber back to the place is should be.
back to the top

Crystals for Optimism




When things get rough nothing can quite keep you going like hope. And where does hope stem from? Optimism. To put it simply, optimism gets us through the darker days, helping the sun rise up once more. It lets us know that after the rain, there is certainly a rainbow. The bright beautiful rays of yellow crystals such as Sulfur crystals and Citrine can help restore your optimism even in the darkest of times.
back to the top

Crystals for Peace of Mind




Peace of mind can often be hard to achieve in today's world. If you are not worried about your career or money, then you are worried about your children, your spouse, or your health. You also may be troubled by things going on in the world that seem out of your control. However, turquoise crystals such as Aqua Aura and Larimar can help restore your peace of mind.
back to the top

Crystals for Renewal




Life is full of challenges and at times those challenges are so great we feel beaten down or lost. We may not know how we got to this point but we are exhausted, feel left out and empty. Don't worry, you can once again be renewed with green crystals such as Green Cat's Eye Quartz and Moldavite.

Crystals for Responsibility




Responsibility is one of the harder tasks we must accept when becoming adults. To be able to do the things we really don't want to do. Or even if we do not mind doing said tasks, to not get overwhelmed and weighed down by them. The tranquil waters of blue crystals can bring you back though and wash away any negativity and self-doubt and ease you back into the open waters once again, feeling whole and more prepared. We find the best crystals to aid you with this process are Blue Aragonite and Angelite.

Crystals for Romance




If you need to reignite the flame in your relationship or find new romance in your life, pink crystals can help. We sometimes lose the feeling of passion or attraction to our mate after being with them for many years. Sometimes we can also find ourselves meeting new lovers but never truly finding romance. In these cases you can try crystals we recommend such as Rose Quartz or Rhodochrosite.
back to the top

Crystals for Self-Acceptance




Self-Love and Self-Acceptance is one of the most important things we can have for ourselves, yet sometimes, one of the hardest to achieve. When struggling with these messages of negativity we find light blue crystals such as Blue Chalcedony and Blue Calcite can move you in the right direction toward optimism and confidence.

Crystals for Serenity




When seeking to bring serenity in your life and find a sense of peace, balance and harmony, the tranquil hues in turquoise colored crystals can assist in giving you the tranquility you need. Let turquoise crystals such as Chrysocolla and Turquoise help bring peace back into your life.

Crystals for Strength




When seeking to increase your emotional inner strength or even your physical strength, the powerful combination of orange and red rays inside scarlet colored crystals can aim to help. We recommend such crystals as Red Amethyst and Crazy Lace Agate to aid in boosting your strength.

Crystals for Dealing with Stress




The stress of daily life can sometimes just be too much and easily begin to take its toll. It can make us feel rundown, tired, overwhelmed, and wreak havoc on our health. When you need help in dealing with the daily stresses of life, look no further than the tranquil rays of turquoise crystals. We recommend carrying or meditating with Aqua Aura or Turquoise.

Crystals for Success




What does success mean to you? Whateveryour definition of success may be, crystals can aid you in your journey to get there. For success we recommend Gold crystals such as Amber and Orbicular Jasper.
back to the top

Crystals for Wealth




Wealth can mean more than just money, sometimes we need wealth in other things, like friends and family. Dark green crystals such as Malachite and Kambaba Jasper can be used to bring you success in new ventures.

Crystals for Willpower




You may be lacking willpower to keep yourself from over indulging in food, gambling, or alcohol. Sometimes we need more willpower and self-discipline to work harder at our job or school. With many of these issues and more scarlet colored crystals such as Red Jasper and Scarlet Temple Lemurian can help.
back to the top