Protection Wand
$64.95
Description: Protection Wand made of Amethyst, Black Obsidian, Black Tourmaline,and Natural Quartz Crystal. It comes with a velvet pouch and an information card.
Source: Seeds of Light, Inc. North Carolina
Size: Approximately 6-7 inches long. Each one varies a bit, they are handmade.
Uses: Black Tourmaline deflects negativity instead of absorbing it.
Amethyst initiates greater wisdom and also emits strong protective energies.
Black Obsidian teaches us to find the light in darkness by releasing anything of lesser vibration.
Out of stock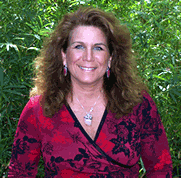 These are extremely well made, beautiful works of art.  They are brought to you directly from the designer – Susan Buzard of Seeds of Light. Each item is individually made, so no two pieces are exactly alike.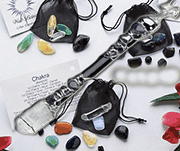 This wand is handcrafted of high grade stones and components. The solder is "silvergleem" which is lead free. The wand is made of natural stones and assembled on a neutral energy high grade Italian glass rod to align and focus the individual stone's energy.  
All wands are carefully cleansed of negative energy. The wand will be at a high energy level when we send it to you.