IMPORTANT NOTE: Today at 2pm EST Crystal Vaults will be down, for about 1hr, for a major face lift. Please check back at 3pm EST to see our brand new look!
How To Use This Crystal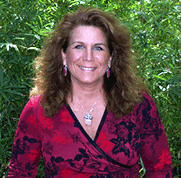 These are extremely well made, beautiful works of art.  They are brought to you directly from the designer - Susan Buzard of Seeds of Light. Each item is individually made, so no two pieces are exactly alike.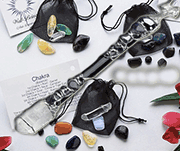 This wand is handcrafted of high grade stones and components. The solder is "silvergleem" which is lead free. The wand is made of natural stones and assembled on a neutral energy high grade Italian glass rod to align and focus the individual stone's energy.  
All wands are carefully cleansed of negative energy. The wand will be at a high energy level when we send it to you.