Luminary Studios - Healing and Meditation Crystals
Luminary Studios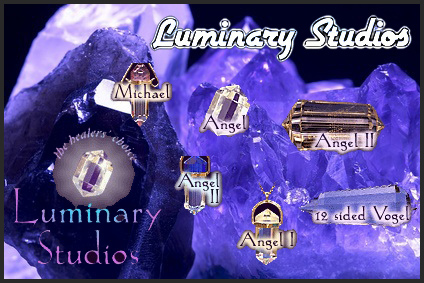 The Art of Drew Tousley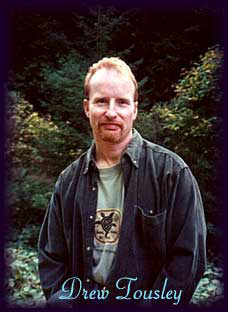 The Crystal Vaults is proud to offer the work of master cutter and designer, Drew Tousley of Luminary Studios. Located in the heart of the redwoods just north of Santa Cruz, California,
Luminary Studios is a small cutting operation, intent on serving the needs of the spiritual community by proving the highest quality quartz crystal meditation/healing tools and jewelry available.
Drew makes the complete line of crystals as developed by Marcel Vogel, producing some of the finest, most energetic Vogel Crystals available anywhere. He had the great fortune to manage Marcel's cutting operations from 1985 to 1991.
In addition Drew has also developed a variety of healing/energy tools and pendants - - that have been "road tested" and proven in the field for their ability to enhance meditation, healing, and self-healing processes.
The prayers and intention that go into Drew's work make a difference, as the plentiful positive feedback to us will attest.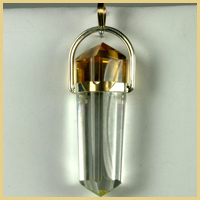 Reported benefits of using/wearing crystals cut at Luminary Studios include;
greater sense of well-being
more energy & a feeling of lightness
more emotional stability
greater ability to move through issues
more connectedness to God/Goddess
enhanced meditations
greater ability to "channel"
greater ability to release energy blocks
enhanced psychic abilities
We invite you to find out for yourself... as Drew himself says,
"I have always endeavored to create a peaceful and harmonious environment in which to cut crystals and I have always made it a point to say a special prayer before starting each piece, while also blessing and programming each crystal before sending it into the world. Ultimately crystals are about energy, and I'm pleased to know that these crystals have found their way into the hands and hearts of people who understand and have reaped the benefits, psychologically, spiritually, and even physically, of wearing and/or using crystals for their own awakening."
We certainly agree and welcome you to find out for yourself the blessings of Drew's work. Enjoy.