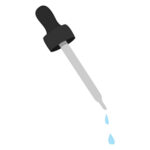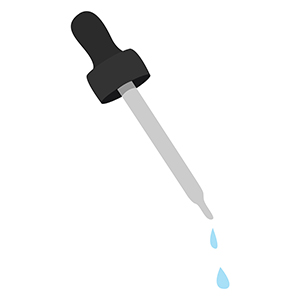 One of the classic magical oils is Van Van oil.  But there are many times that you might not want to use an oil in your practice. It can stain and some of the oils can affect your skin.  For such uses when the oil is just not right, you can  make a Van Van Crystal Elixir.
If you have taken the Crystal Alchemist Course this should be a good "extra credit" exercise. If not, it is a good introduction.  The course is available at CrystalGuild.org.
Now you might well know that Van Van oil is one of the classic purpose-blended magic oils. Most magic oils are extremely specific in their use, but Van Van is different. It's the multi-tool of oils, good for a variety of uses  And Van Van Crystal Elixir brings that flexibility to more uses.
If you want a main magical go-to crystal elixir, which is flexible enough to combine with others, or you are just frugal and want a single crystal elixir to charge a crystal conjure bag, or use in astrological ceremonies, or in making  talismans, then Van Van is a classic choice for an all purpose elixir.
This elixir brings the traditional energy of opening doors, bringing success, helping people clear obstacles and even bringing people good luck. Van Van elixir can be used on talismans, mojo bags, candles, dreamcatchers, used in sachets, on altars, etc.   When it comes to this elixir there are few limits.
You can make this versatile Crystal Conjure elixir with the Student Sets of Crystal Essences sold on Crystal Vaults
Here is recipe for Van Van Crystal Elixir
For 1 oz of elixir
Using the guidance of the Crystal Alchemist Course to make the basic essences if you do not have them or the student set.
To one ounce of water add:
6 drops Amethyst crystal essence
6 drops Amber crystal essence
6 drops Clear Quartz Essence
6 drops Jade Essence
6 drops Turquoise Essence
6 drops Lapis Lazuli Essence
6 drops of a  personal essence
NOTE: Most makers of Van Van oil had a "secret ingredient or two" in their Van Van oils to make them special (and so others could not copy them). You can, and should do the same for your Van Van Elixir.  Add a special-to-you crystal essence  to this mix to make it "your Van Van essence." That is the authentic way after all.
You will find many uses for this crystal essence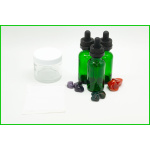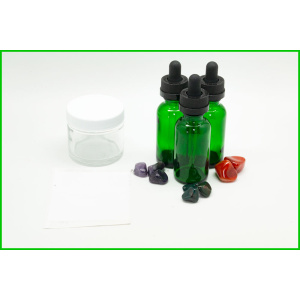 . So make up a batch You will want it often.  If you would like to know how to make an even more potent Van Van Elixir, check out the Van Van blogs in the Crystal Inner Circle.
You will find many crystal healing, crystal magic, and crystal ritual uses for your Van Van elixir in the Crystal Inner Circle.  Join us and put your crystals to good use.